Information on batteries shipped with the ocean carrier group ONE (Ocean Network Express)
It´s concerns all cells and batteries, also so called "dry batteries" like alkali mangane cells and batteries and others that are not subject to the transport regulations and also all varieties of lithium cells and batteries.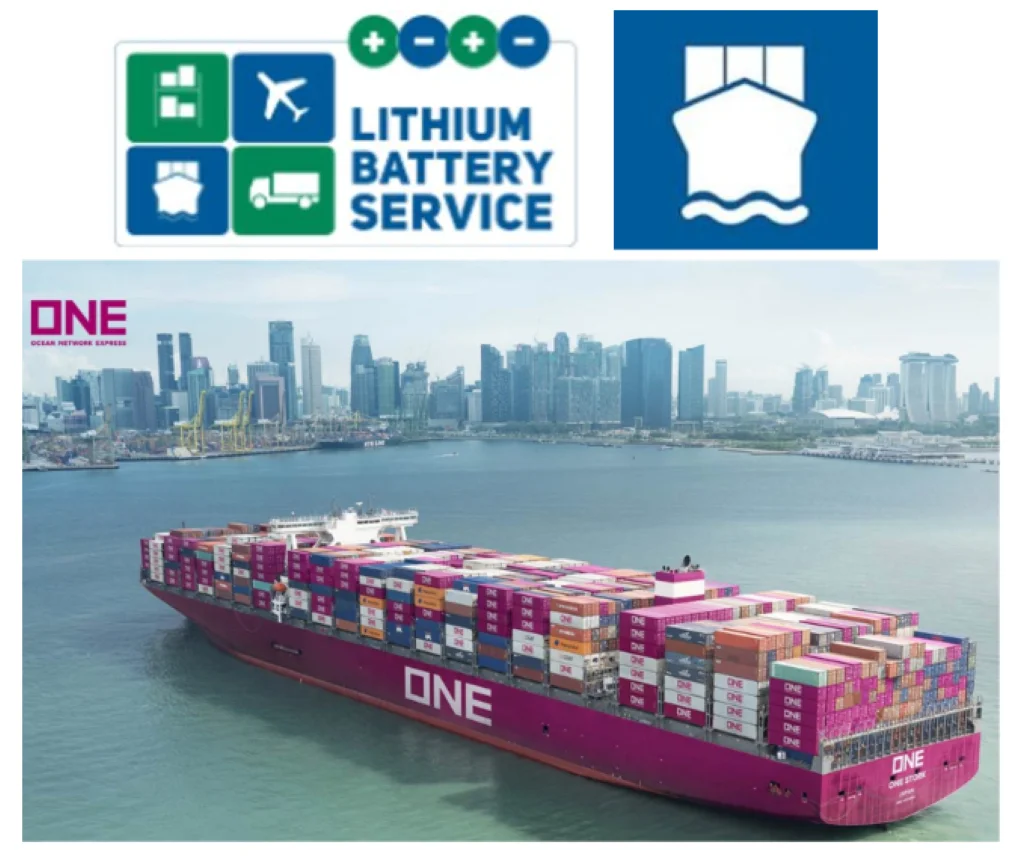 The text "Non-DG Batteries (including Lithium Battery)" is misleading. It could be interpreted that lithium batteries fall under the category "Non-DG" also which of course is incorrect. Even "small" lithium cells and batteries are classified as dangerous goods. Yet for transport there are the facilitations of special provision 188.
We talked to a dangerous goods expert at ONE via their website´s chat function to find out whether the text describing the requirements is only for "small" lithium cells and batteries of special provision 188. Yet the surprising answer was: No. The requirements are valid for all lithium cells and batteries that are transported with an ocean carrier of the ONE ocean carrier group.
In air transport we have the following cells/batteries that are not subject to the transport regulations:
- leak-proof wet batteries as described in special provision A67;
- Dry cells and dry batteries (like alkali-manganese, zinc-carbon and nickel-cadmium), as described in special provision A123
- Nickel metal hydrid cells and batteries as described in special provision 199;