That's how it works
Thank you for taking on the challenge of preparing lithium cells and lithium batteries correctly for transport.
Our portal for the regulations compliant shipping and transport of lithium cells and lithium batteries has the aim to provide you with the most practice oriented tools with which you can prepare and carry out the shipping and transport smoothly and in compliance with the law.
The very heart of this portal is a menu guided inquiry to filter out your relevant transport case. Via several guided levels you will be asked e.g. about technical details of the cell/battery, whether you want to transport it alone or packed with equipment or installed in equipment and of course whether the transport is intended by road, sea or air.
Through this guided inquiry you enable us to choose for and to provide to you one individually tailored checklist as solution to your task from a pool of around 300 checklists.
Generally this portal offers two options:
Option 1:
You can choose a checklist for your individual transport task and download this after payment. If required for the chosen transport task you also receive templates of the required transport documents, i.e. a transport document according to ADR, an IMO declaration for sea transport or a Shipper´s Declaration for air transport. Also provided in the download folder are the necessary labels for the labelling of the packages such as the lithium battery handling label, the dangerous goods label 9A or the Cargo Aircraft Only CAO label.
Option 2:
The second option is the purchase of a flatrate for all transport modes or just for one whichever you need. With this option you can download any checklist you need as often as you want until the 31.12. of the year of purchase. The selection works via the guided menu structure. Each company (legal entity) can purchase a flatrate for their employees which then all employees can use.
We offer the checklists in different language versions. At the moment in German and English. There is a flatrate or an individual download needed for each language version.
In order to give you an idea what our checklists look like, in the following you find two examples of checklists and examples of a transport document and a shipper's declaration.
Example of Checklist ADR01-Z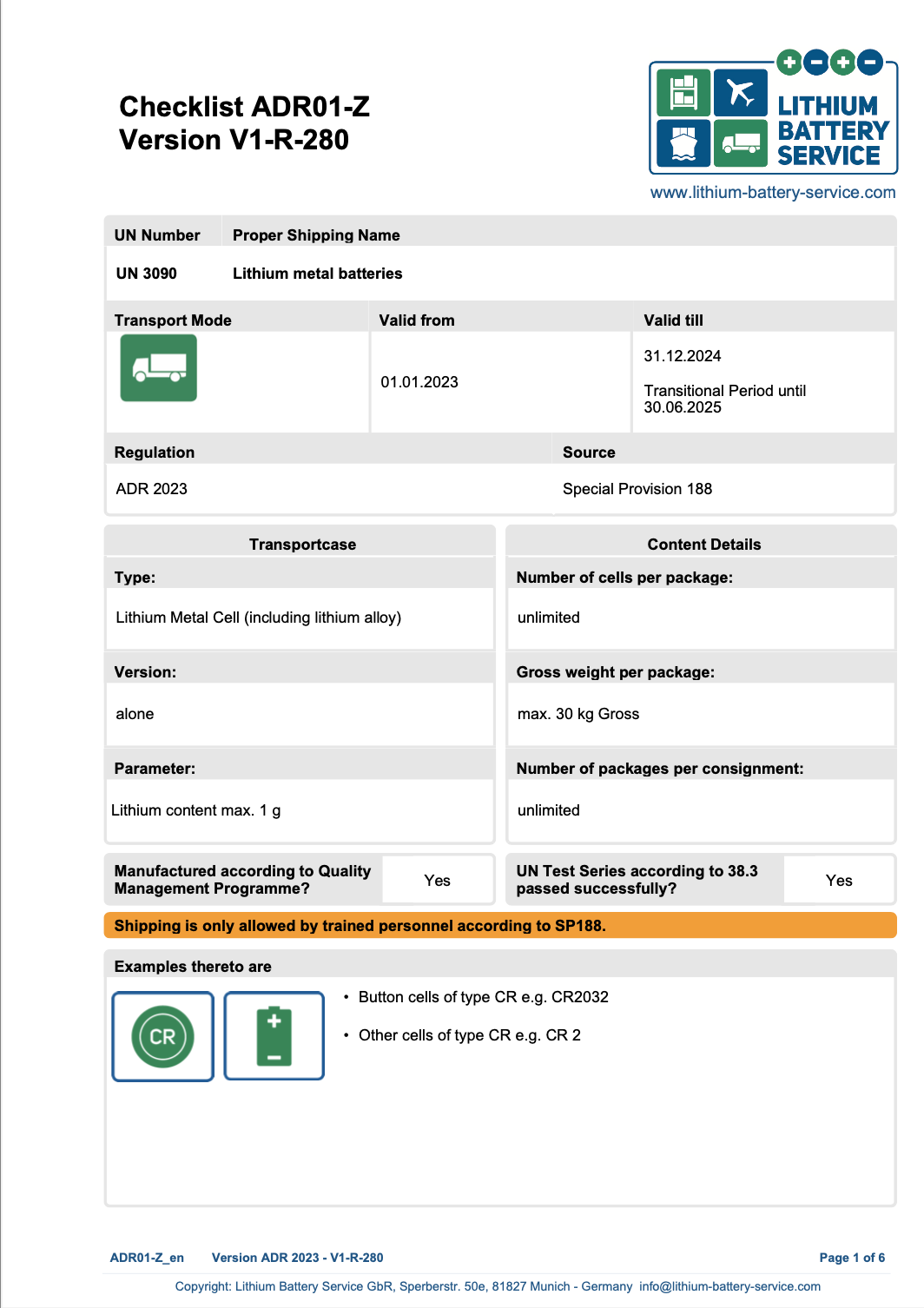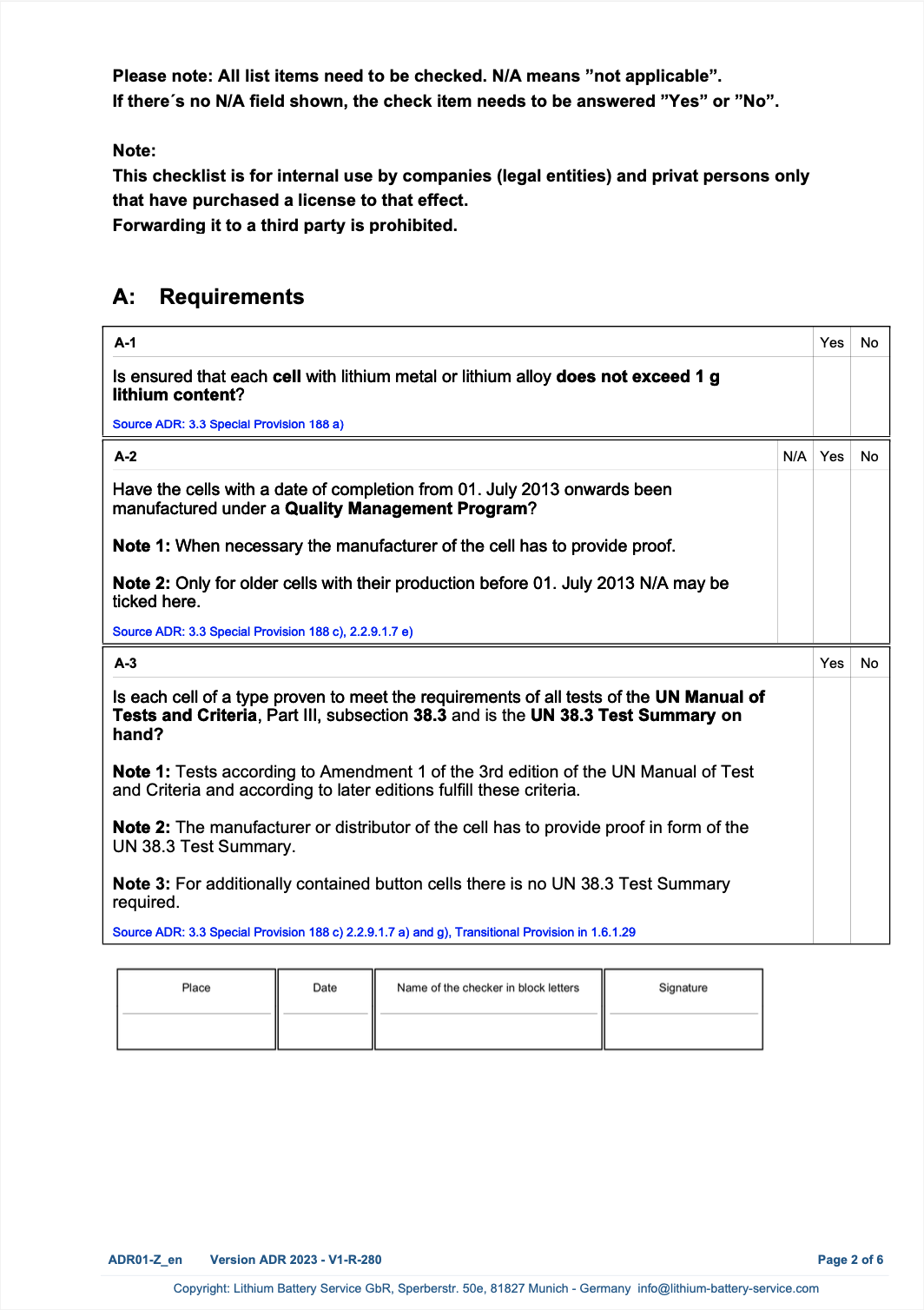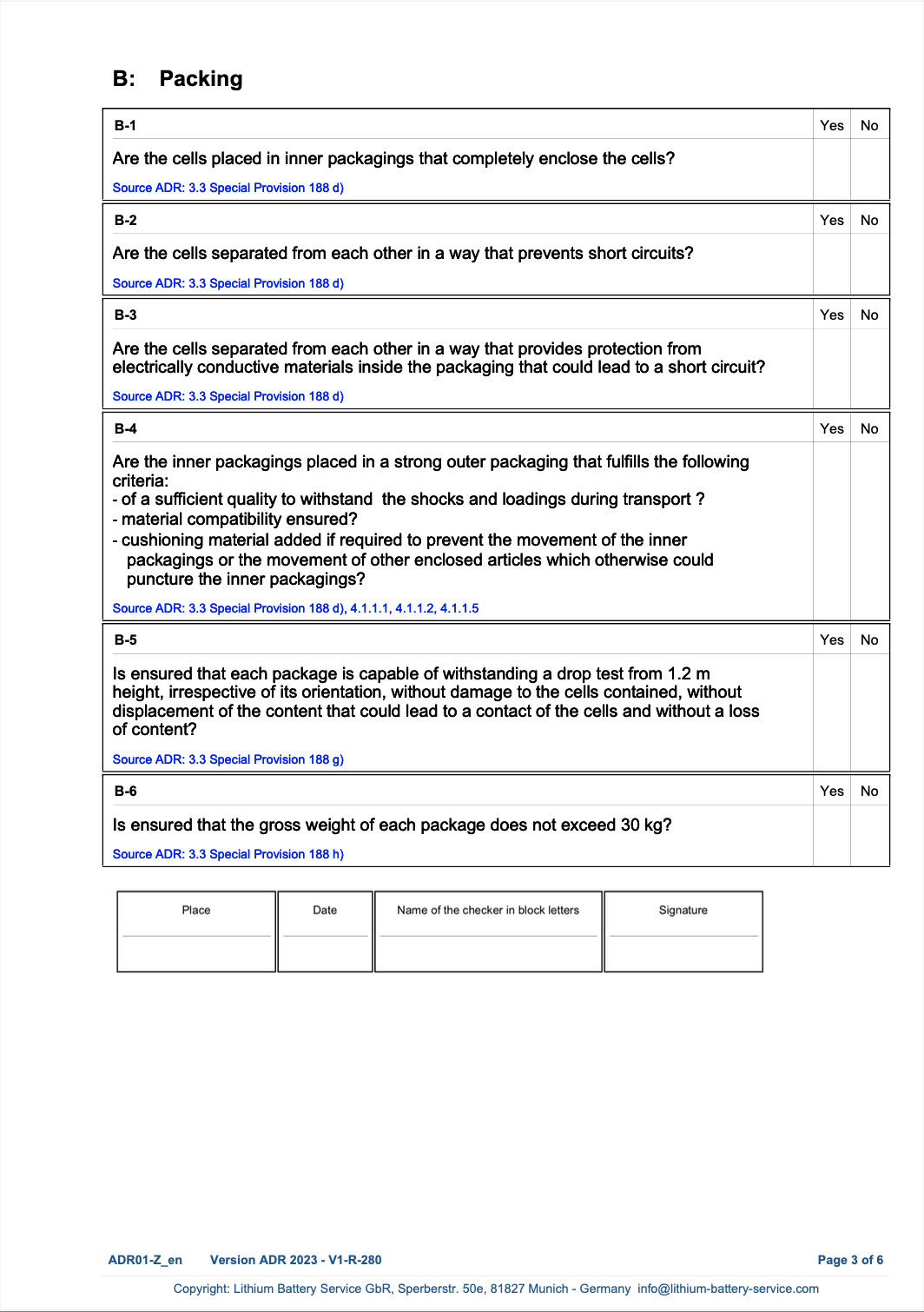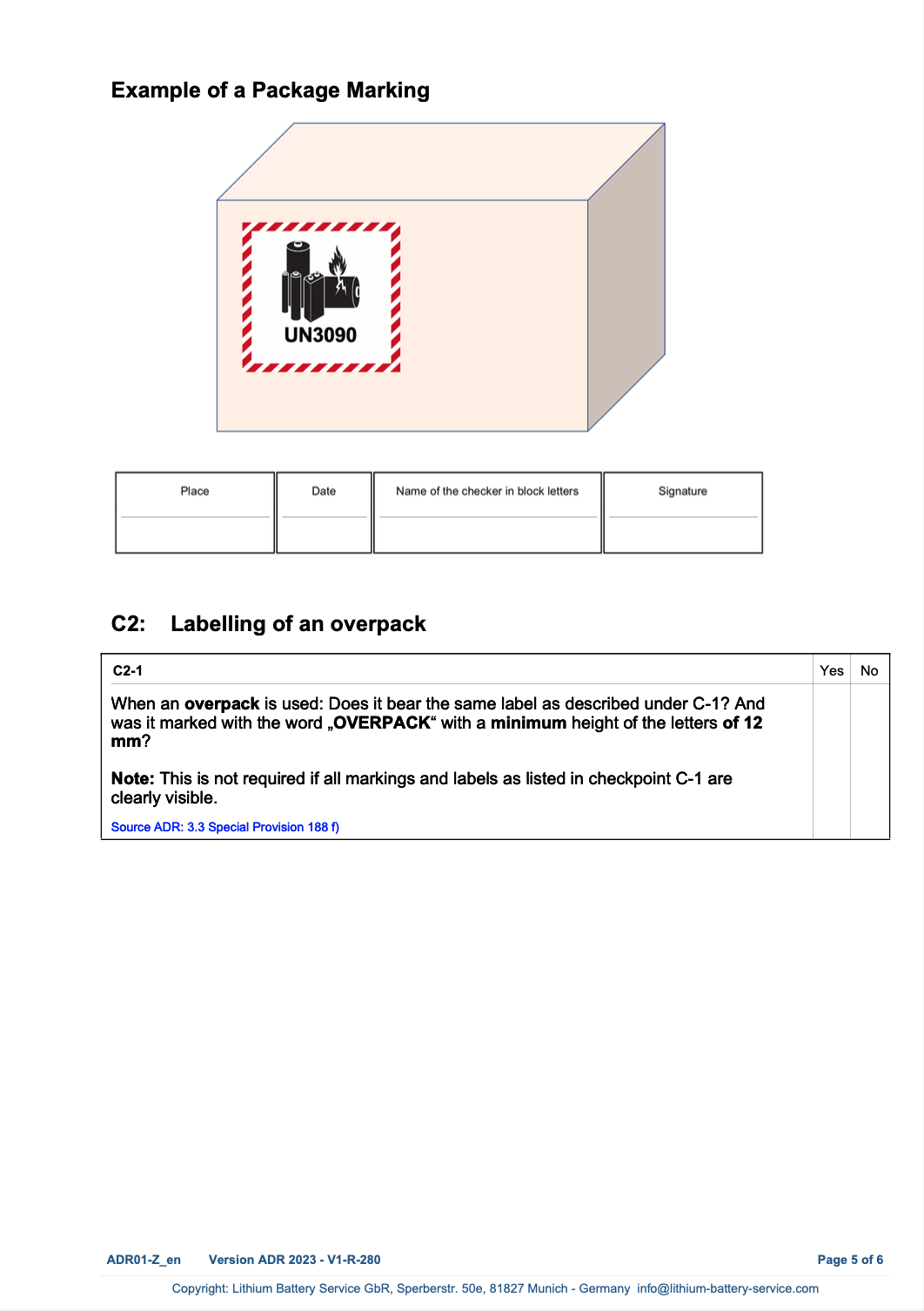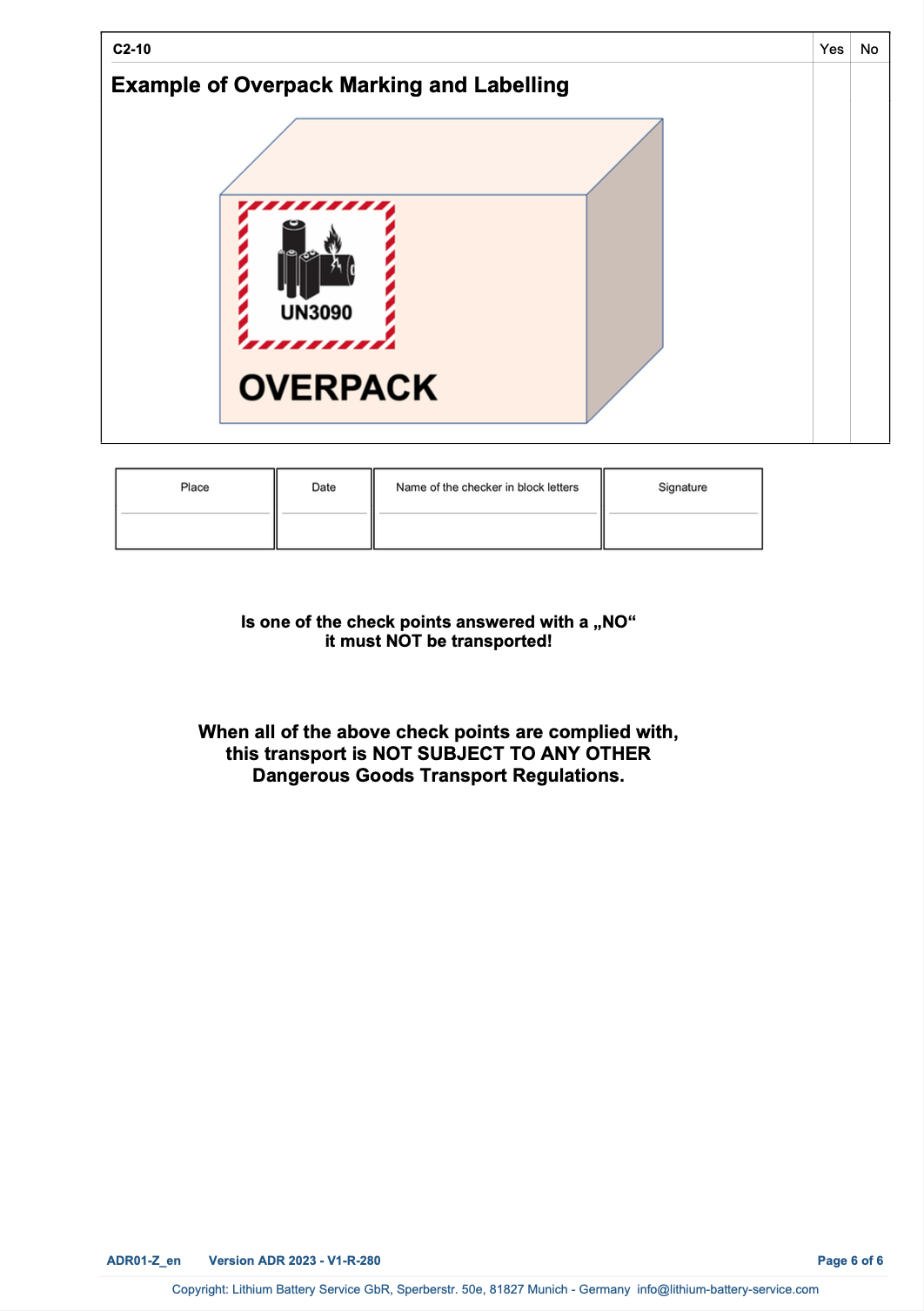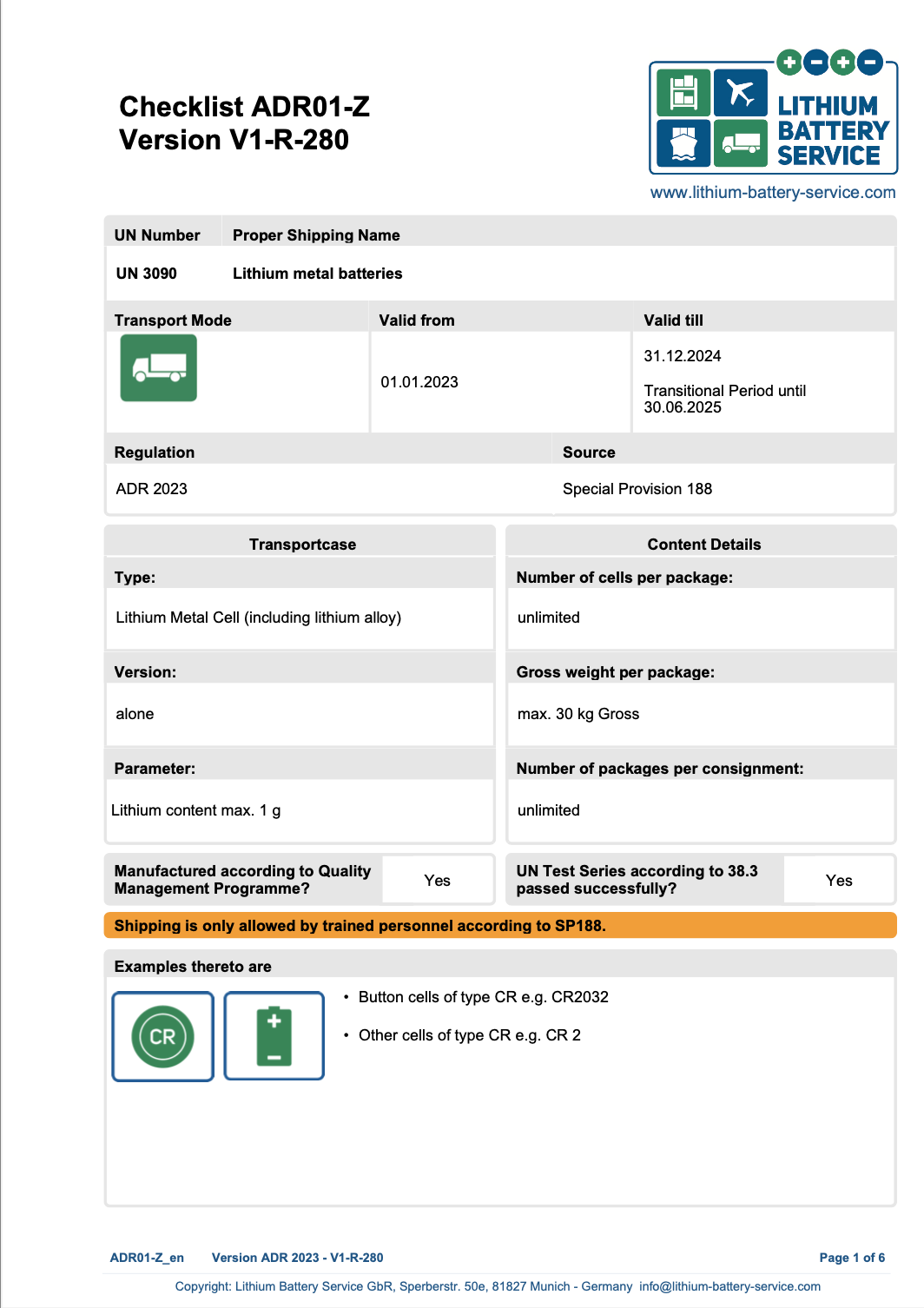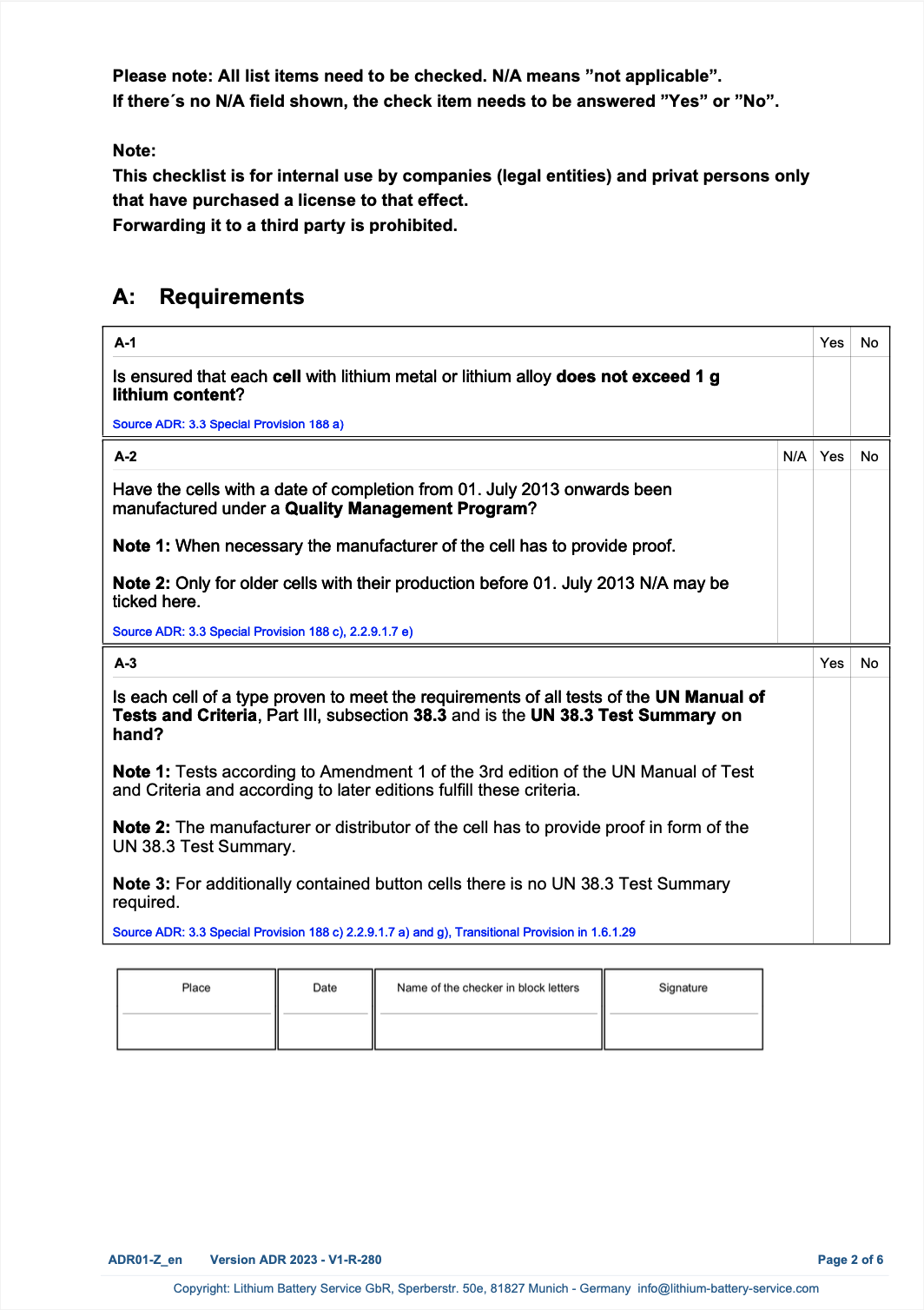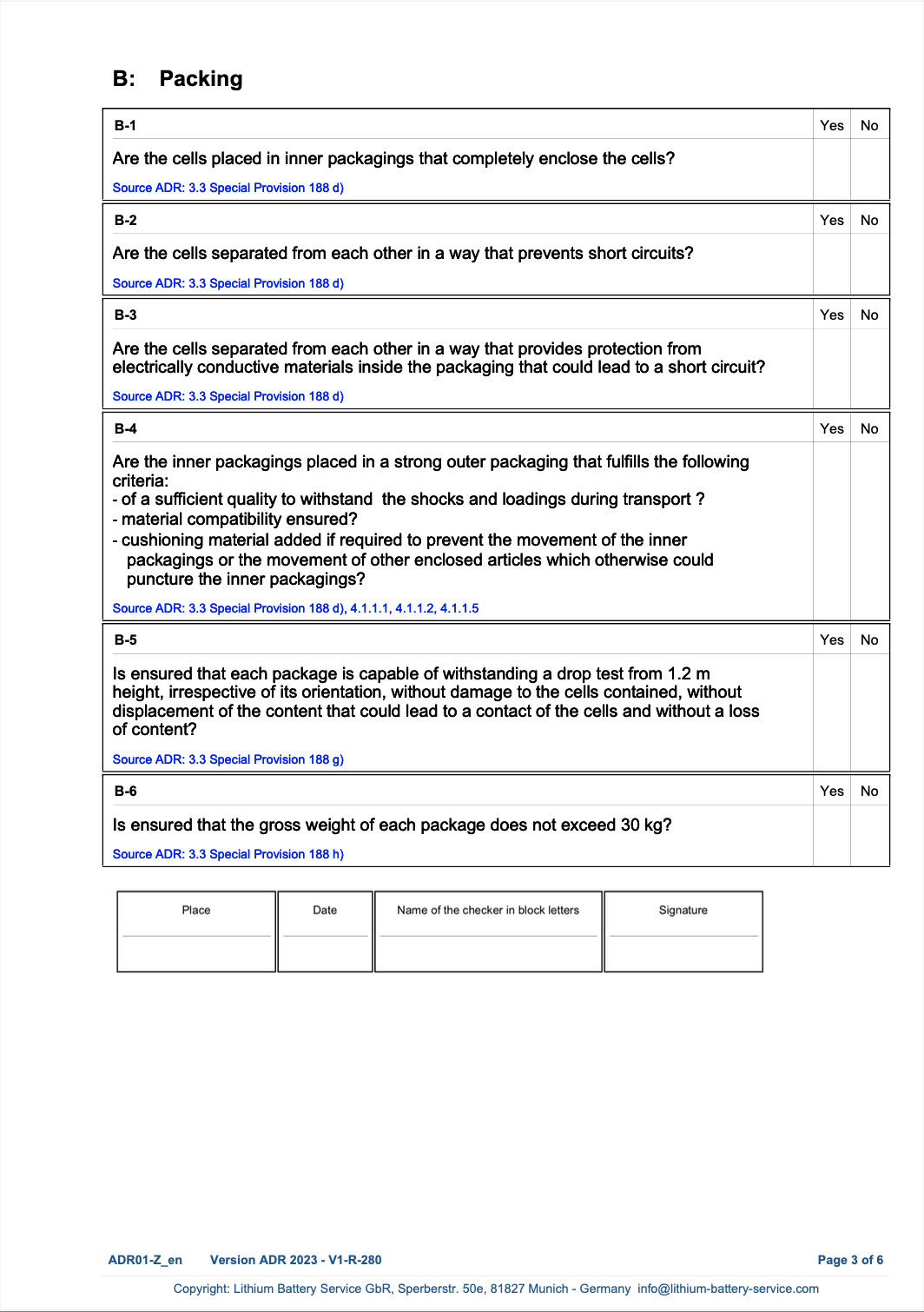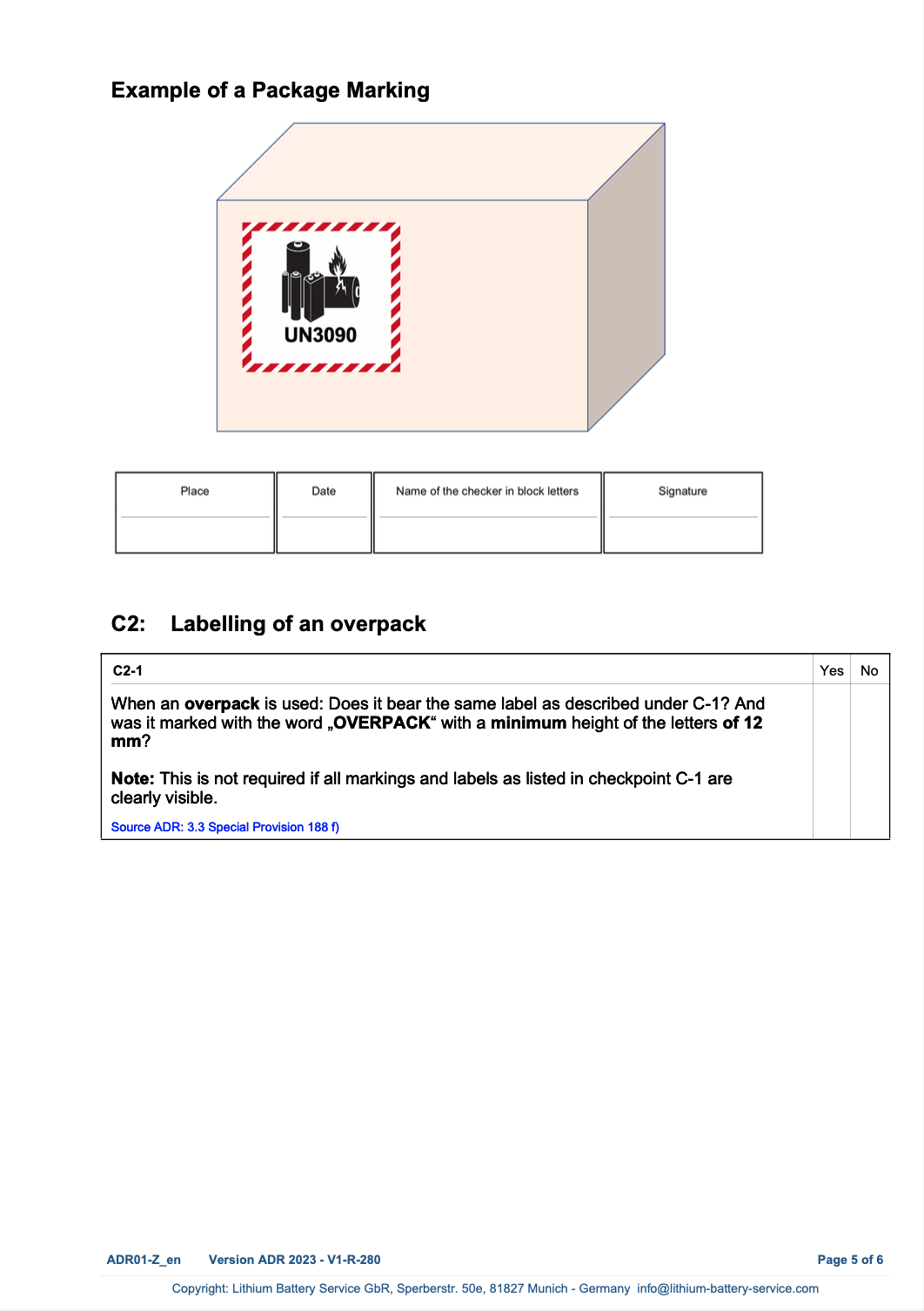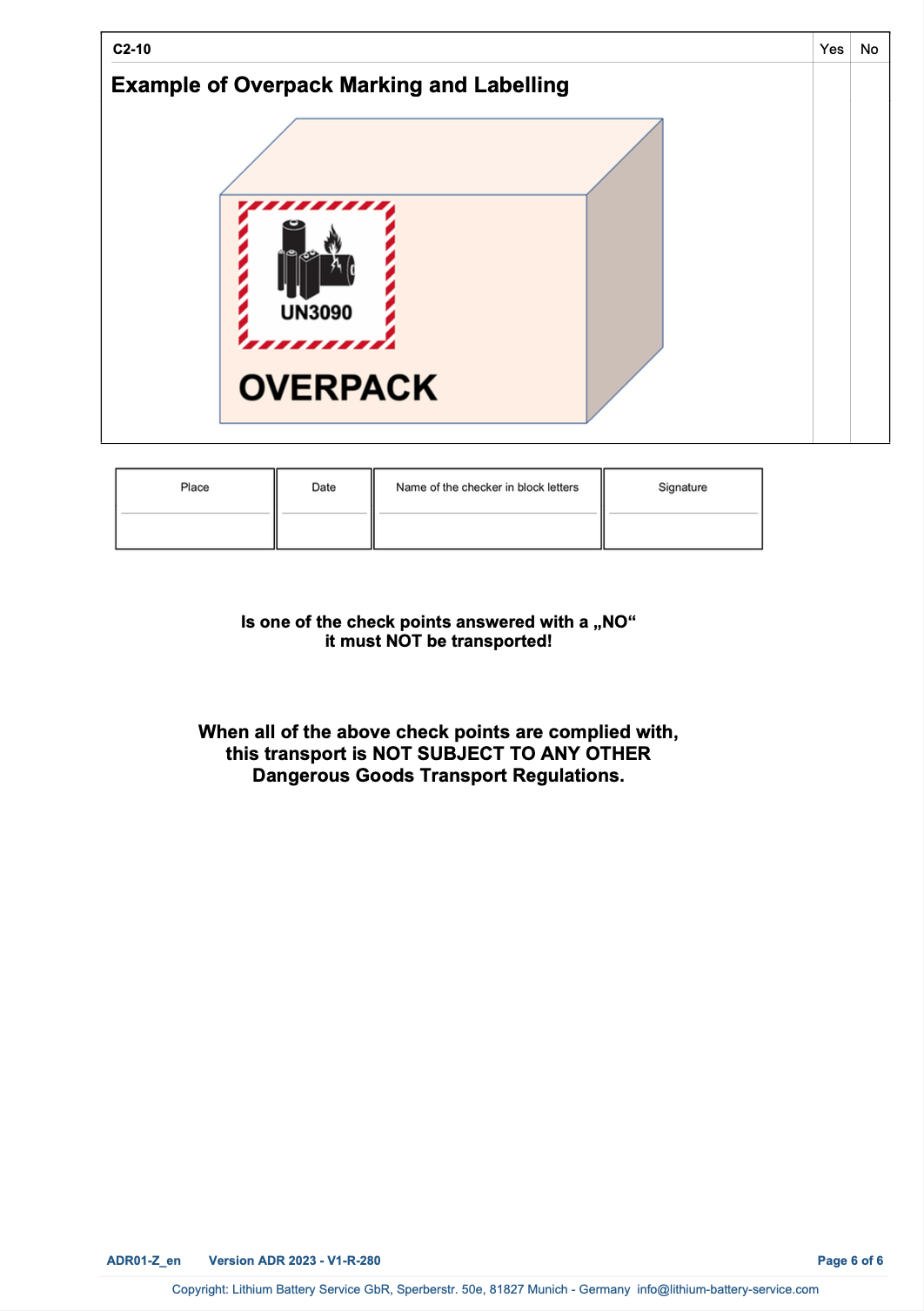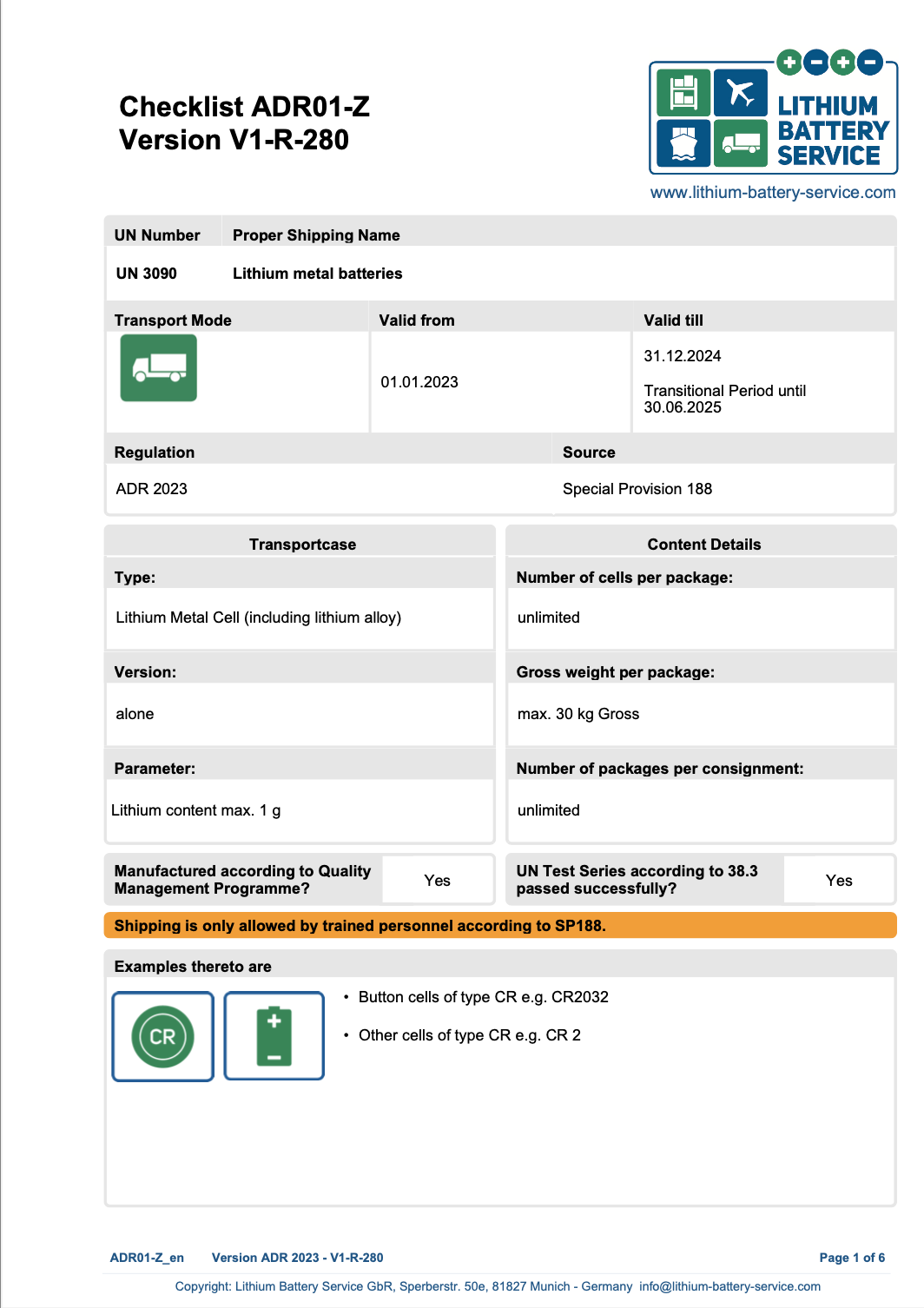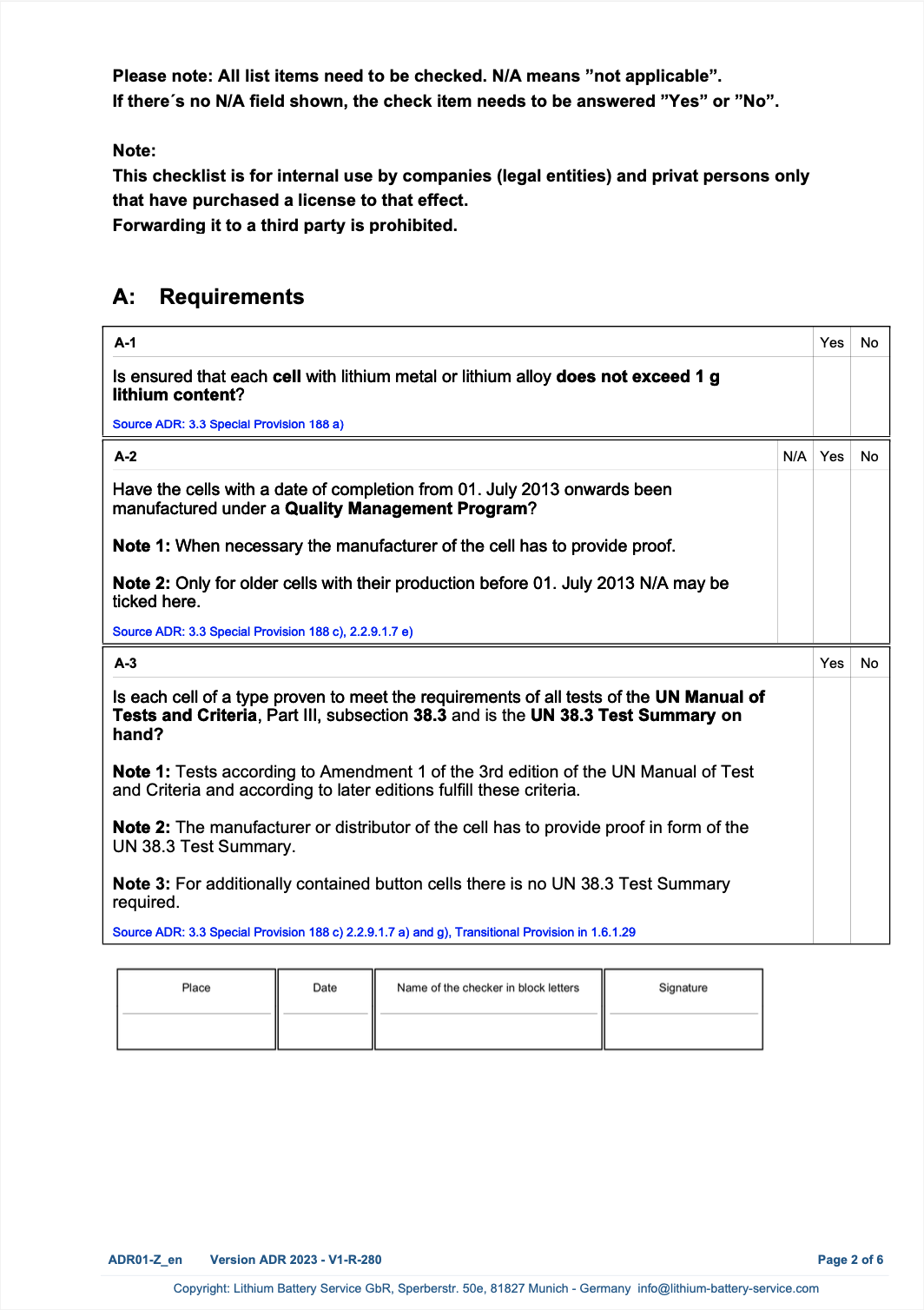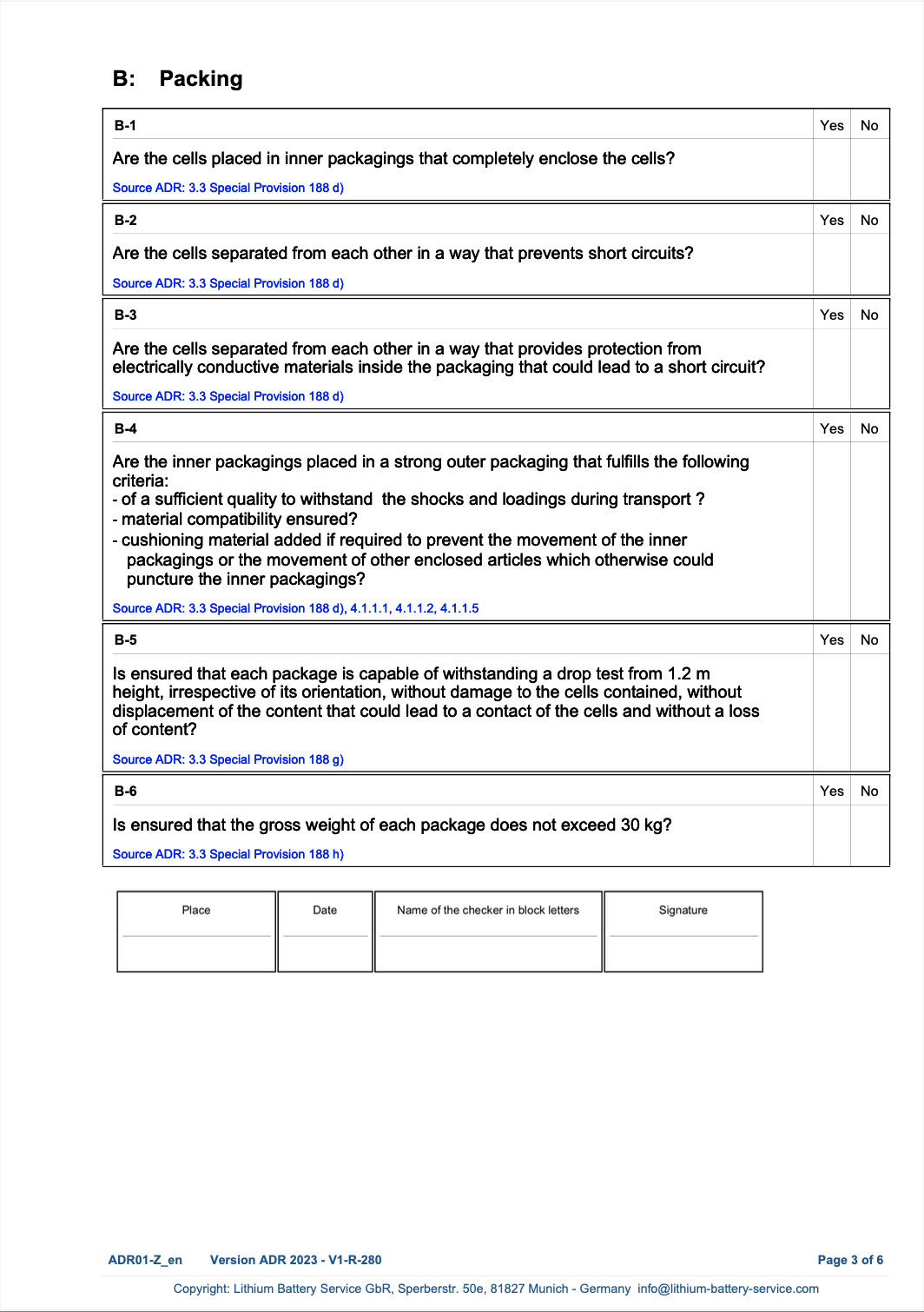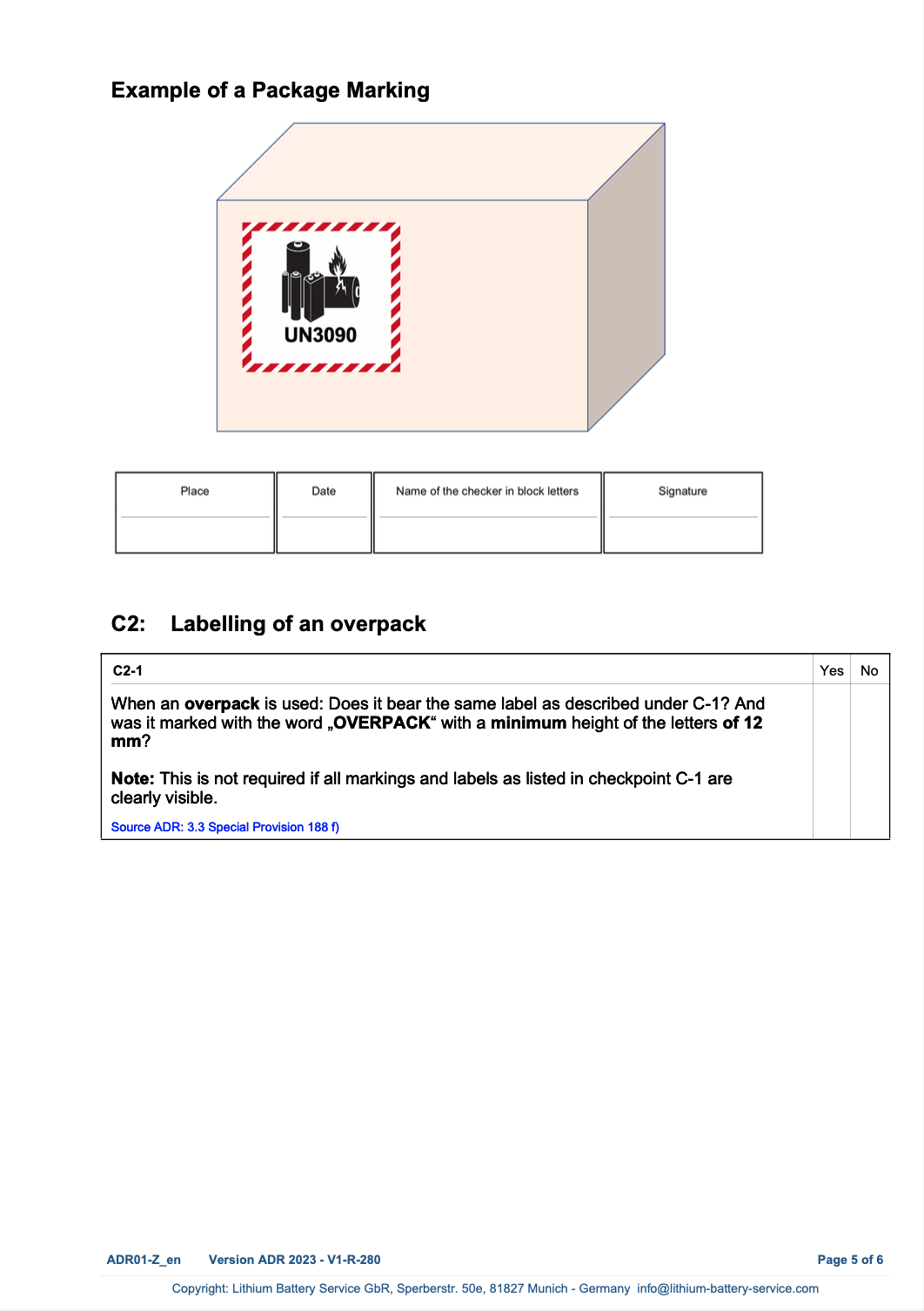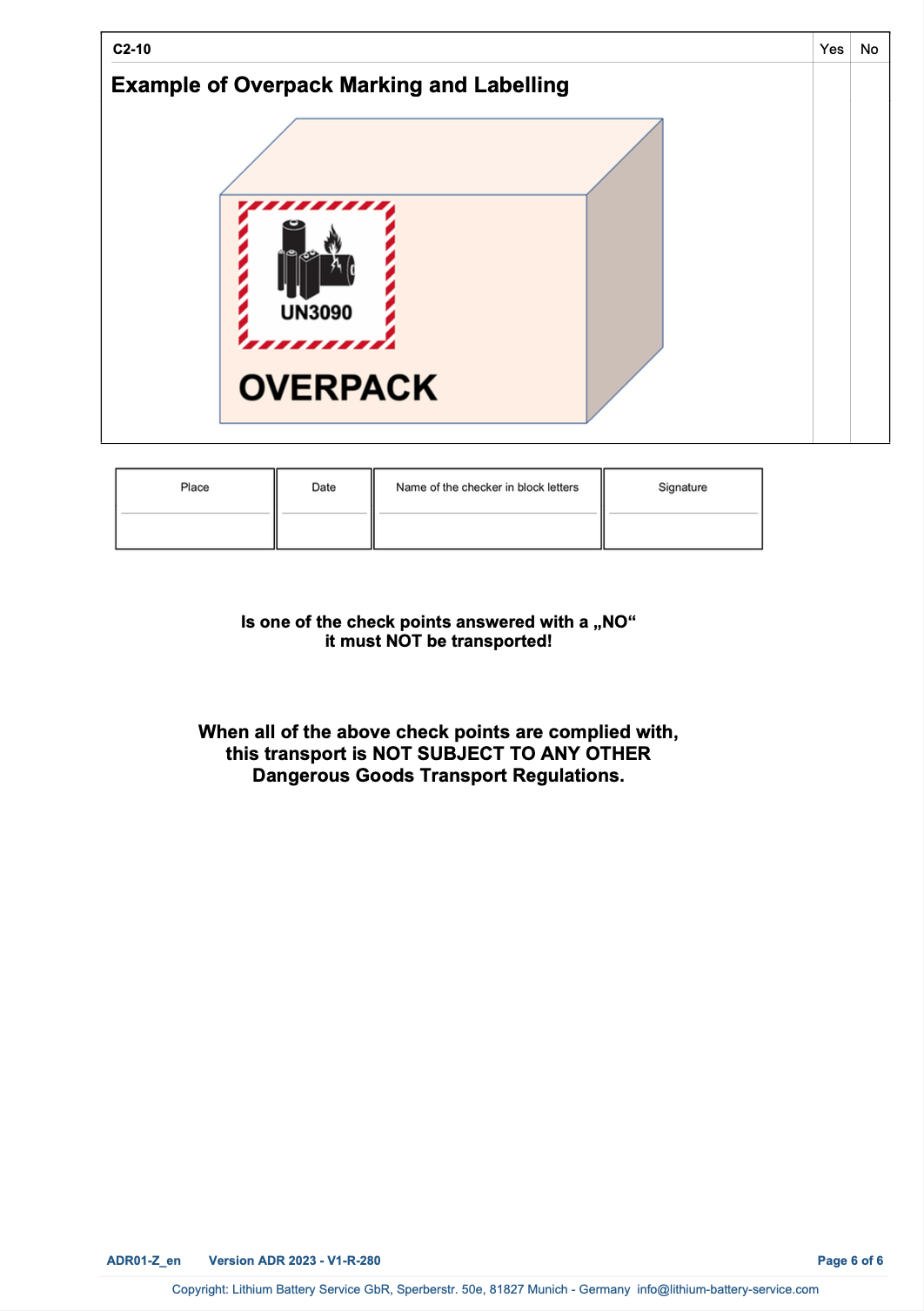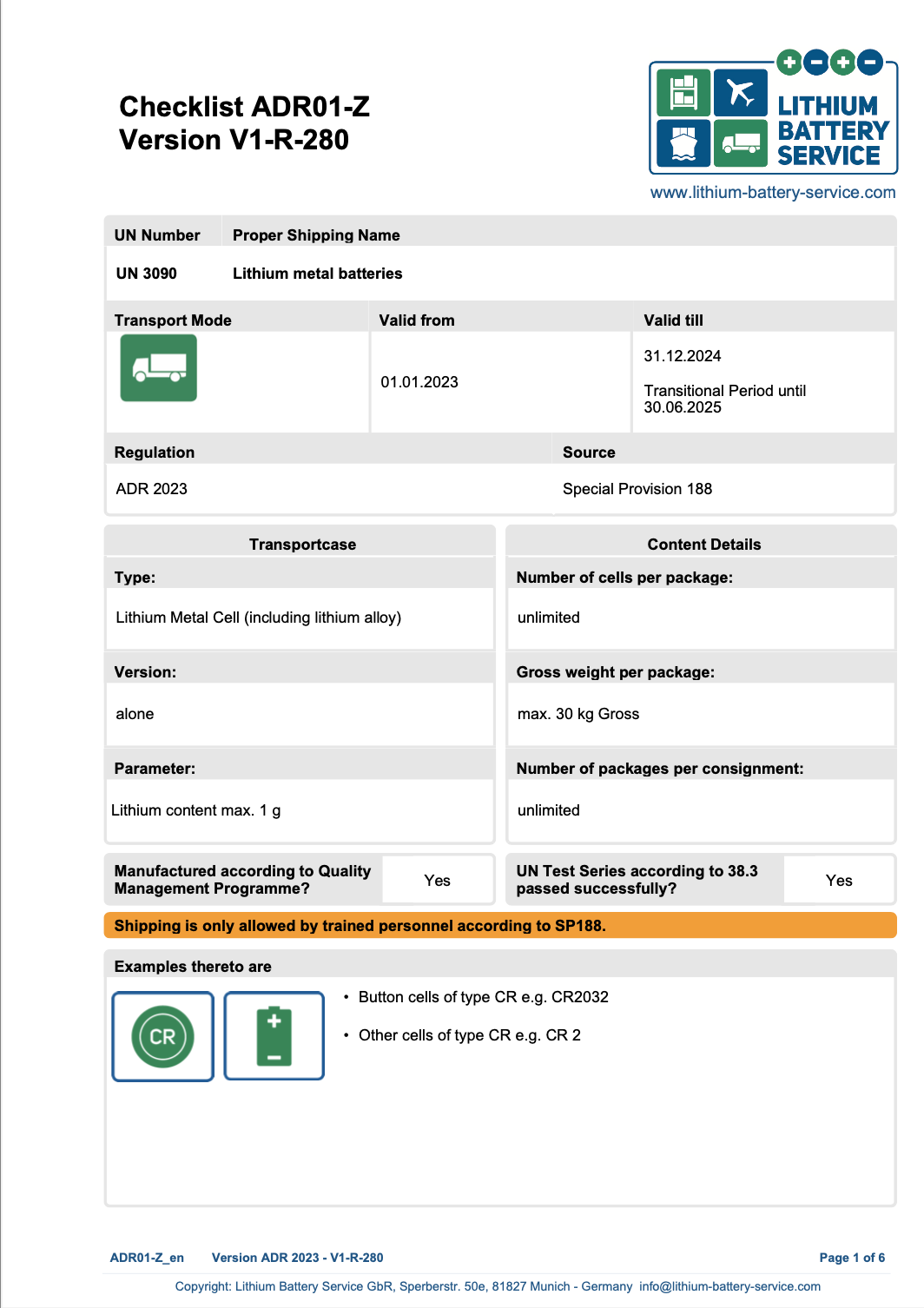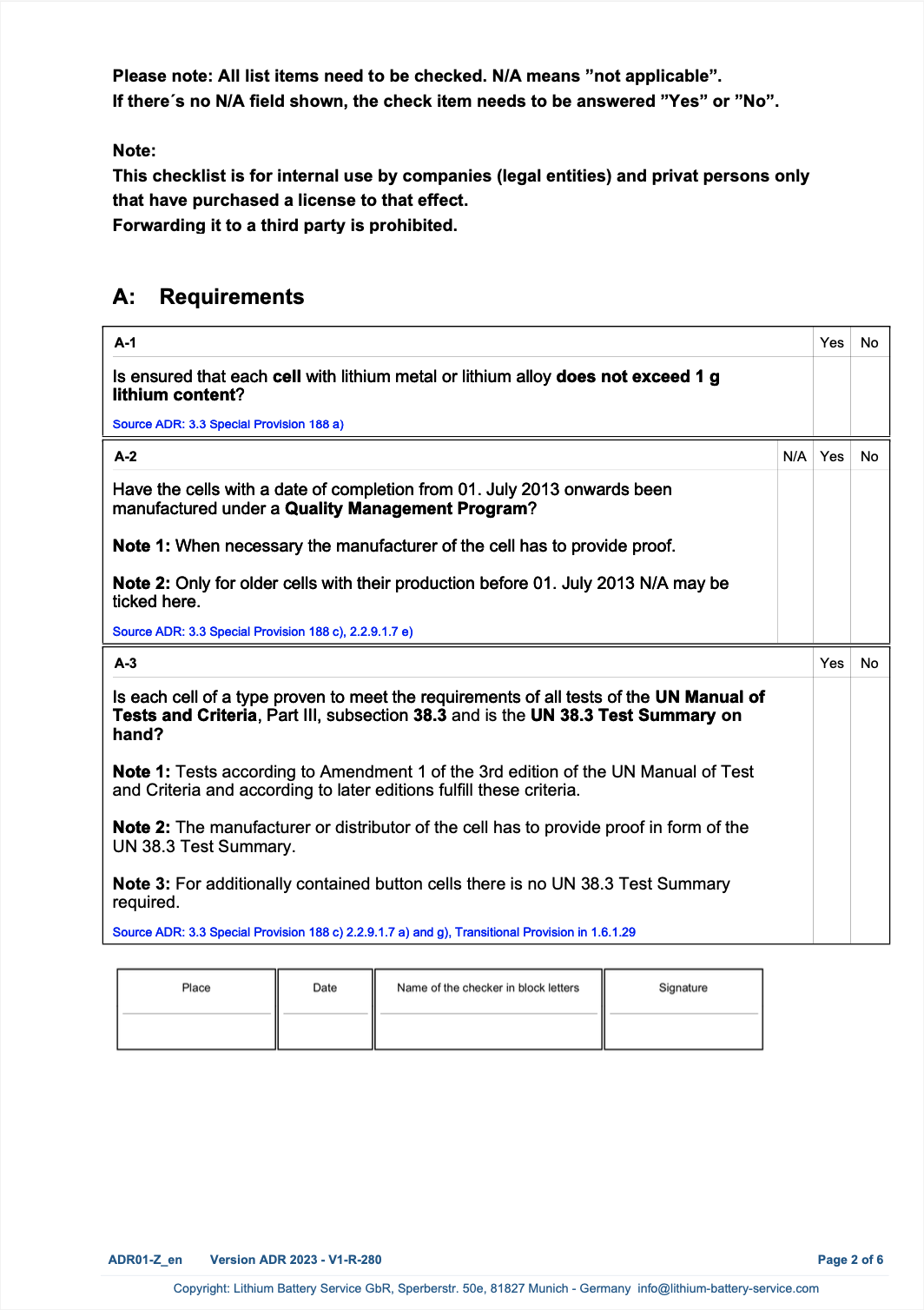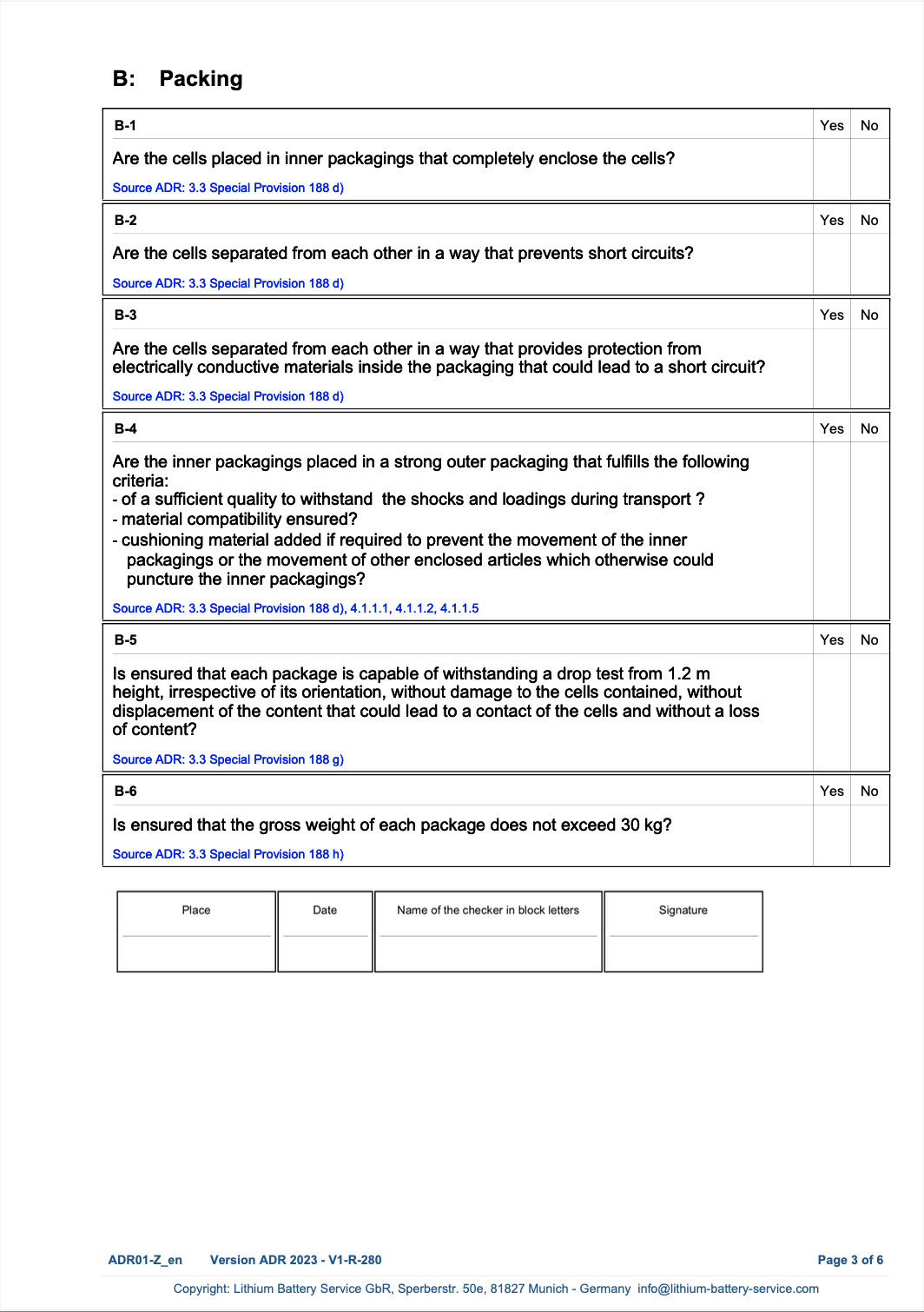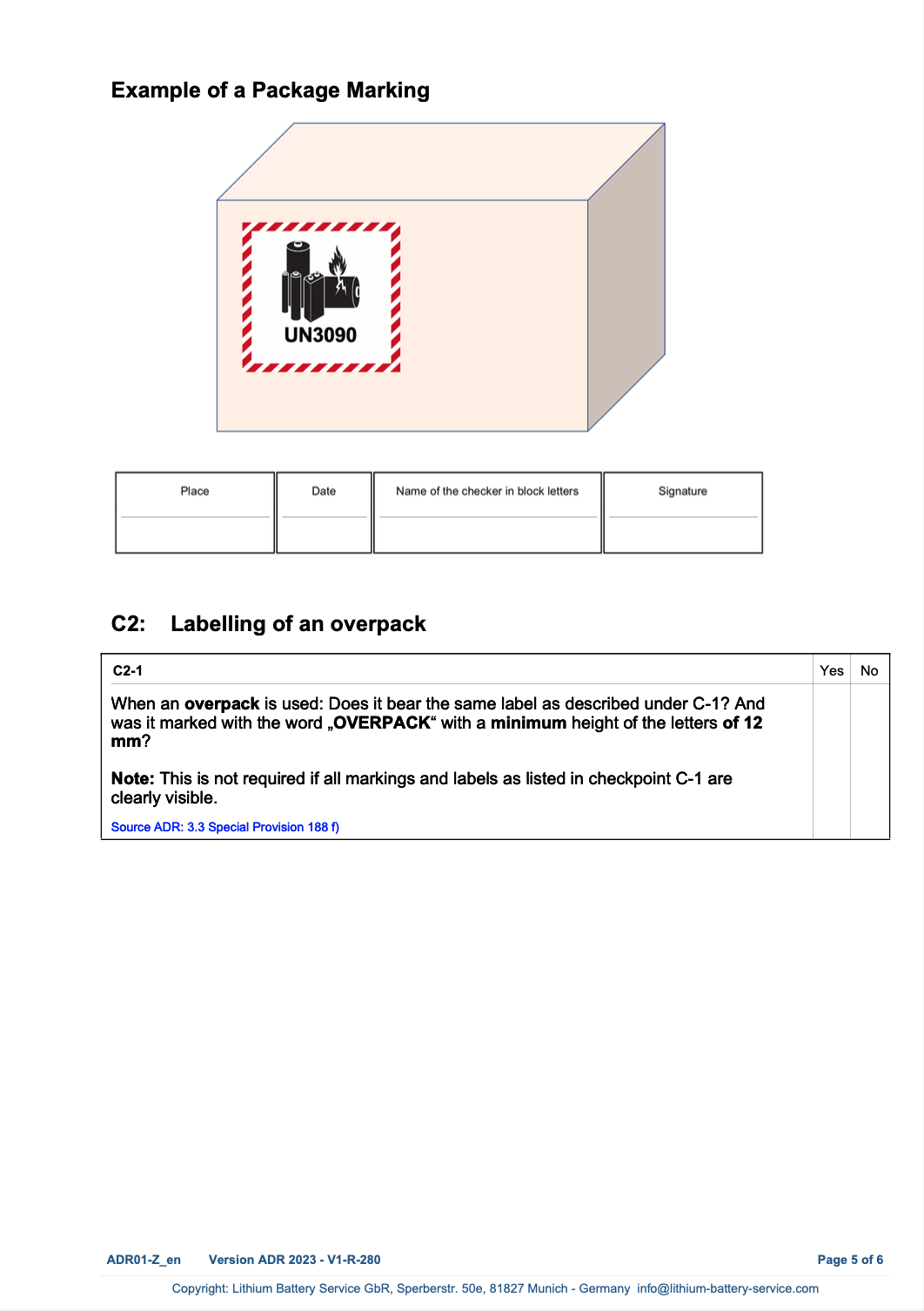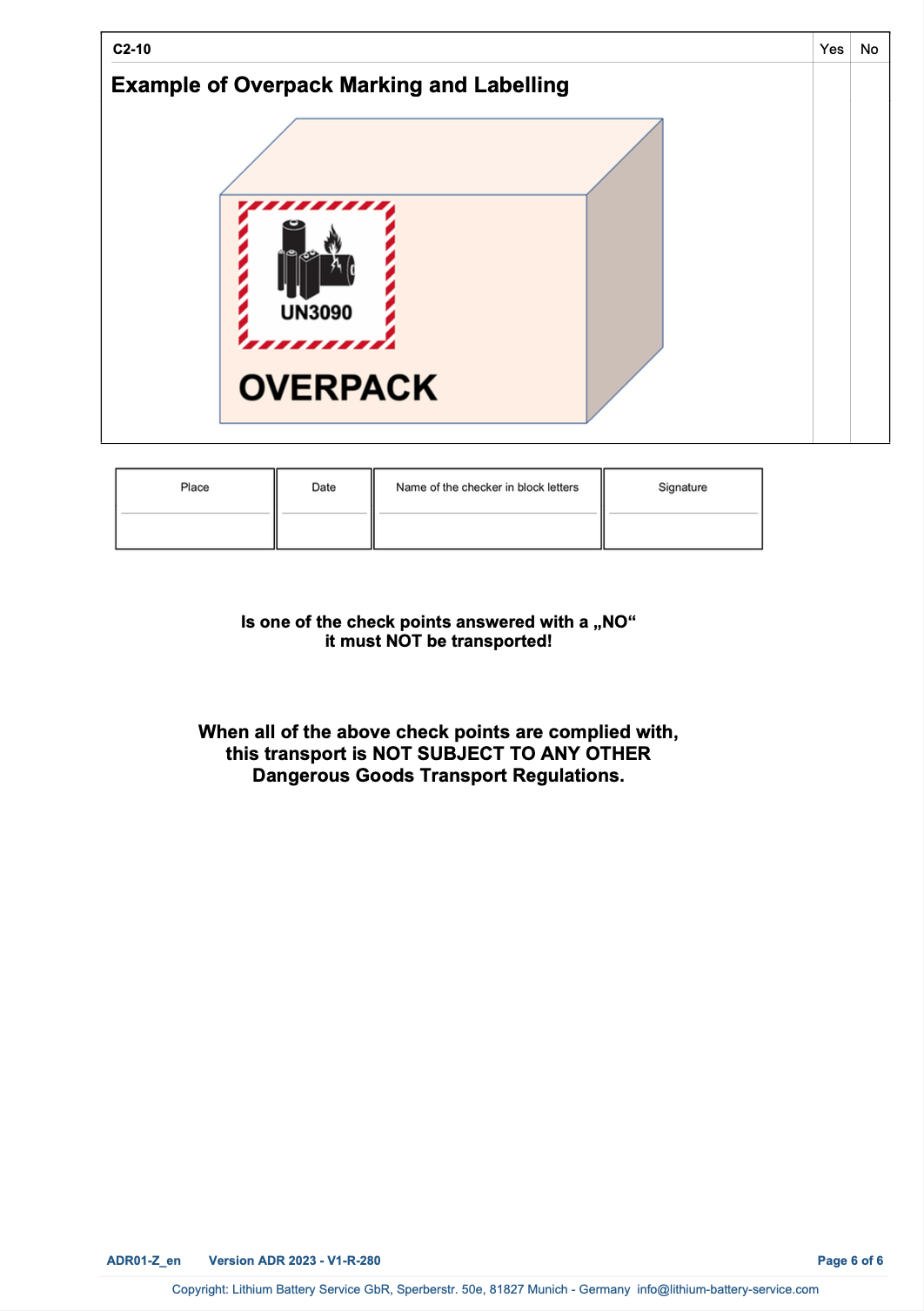 Example Transport Document according to ADR 2023 for large lithium metal batteries packed with equipment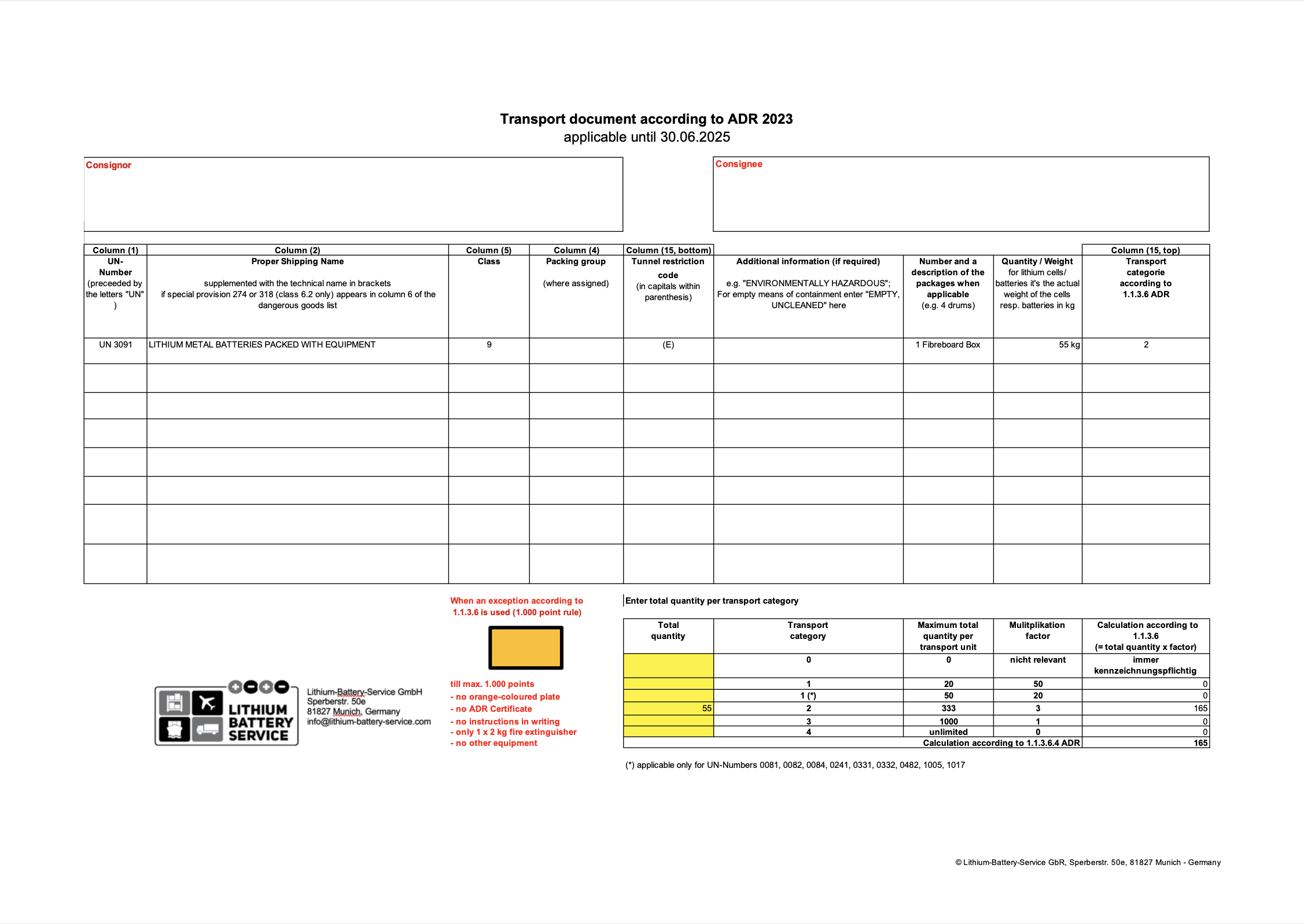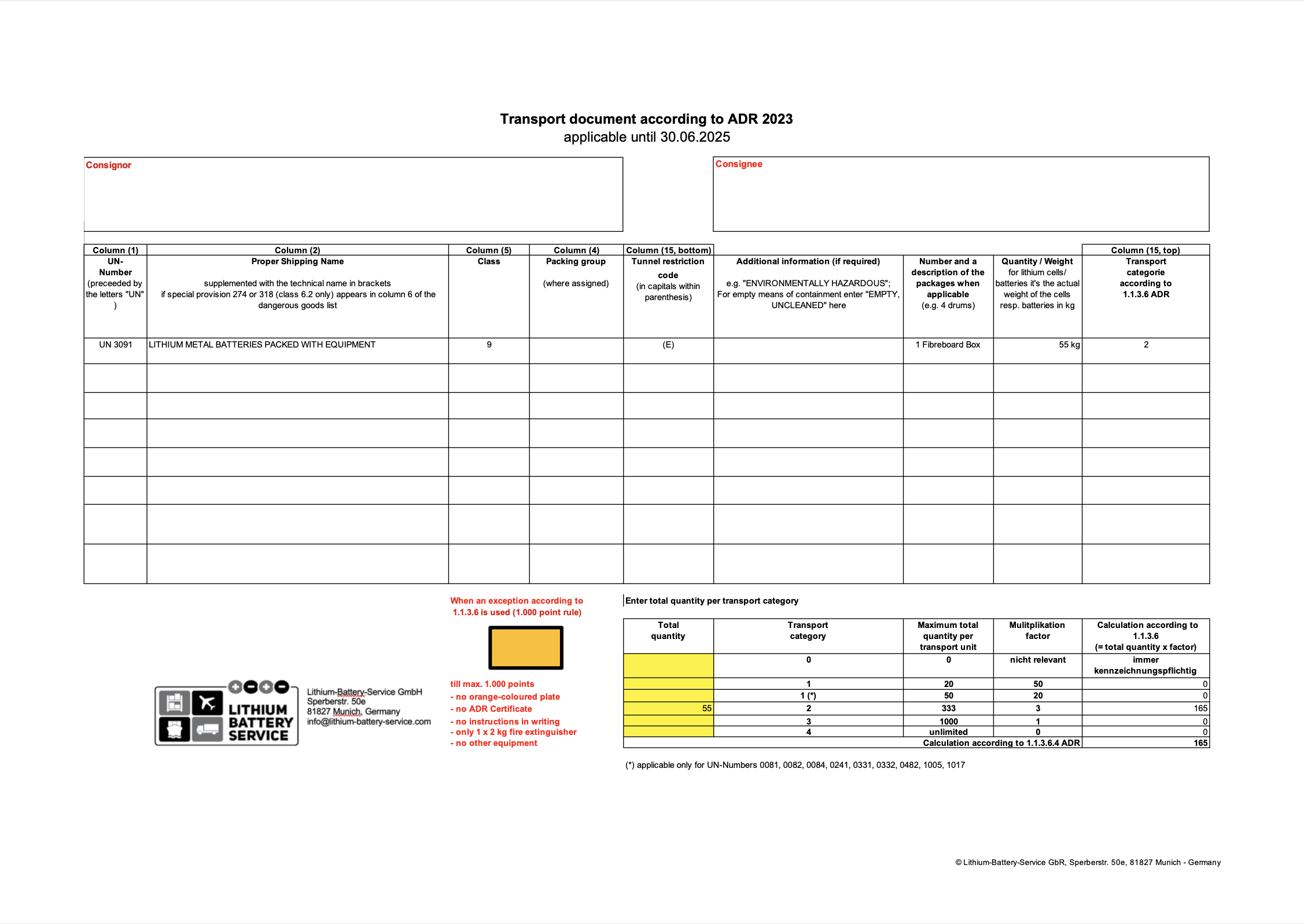 Example of Checklist IATA01D-Z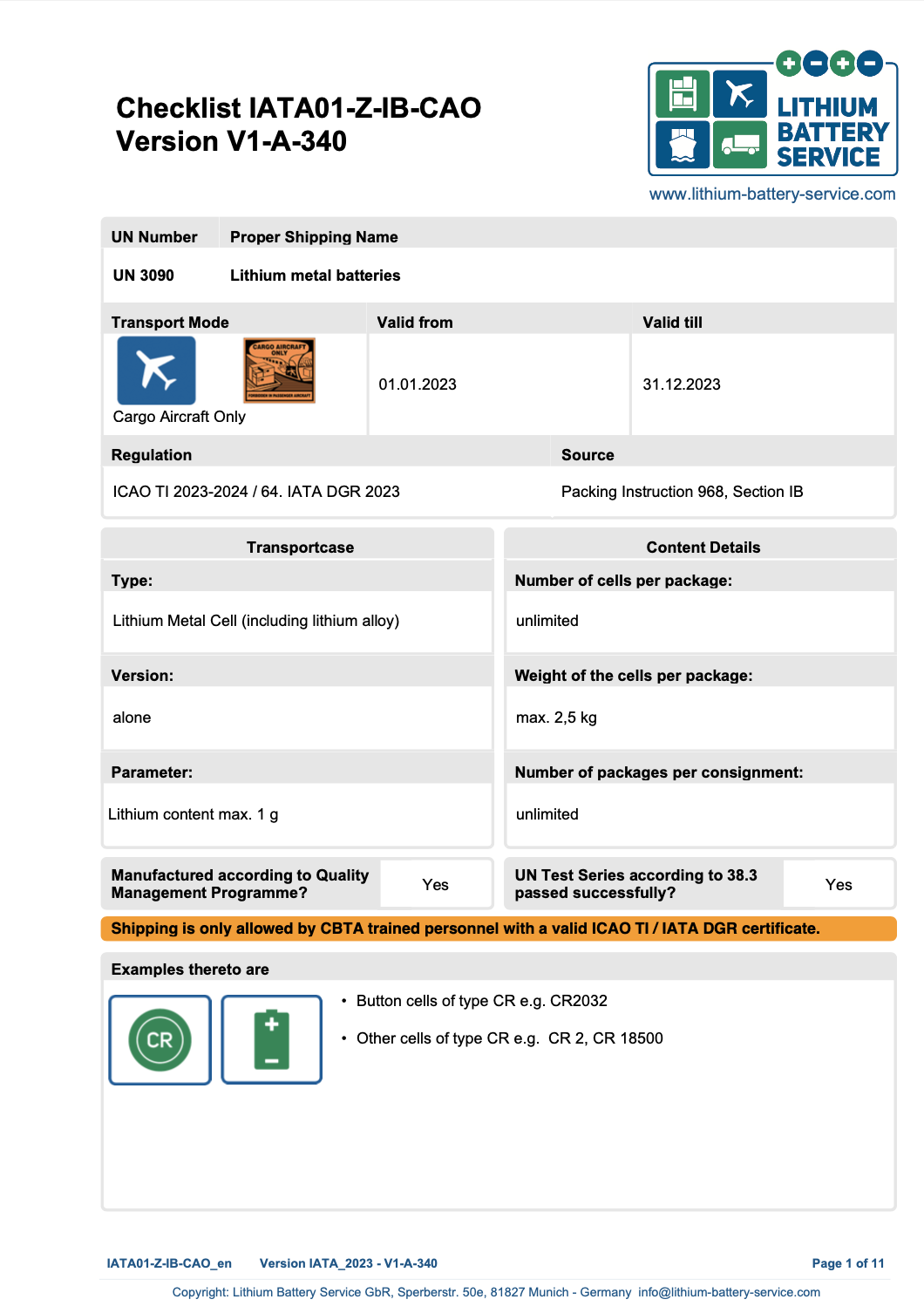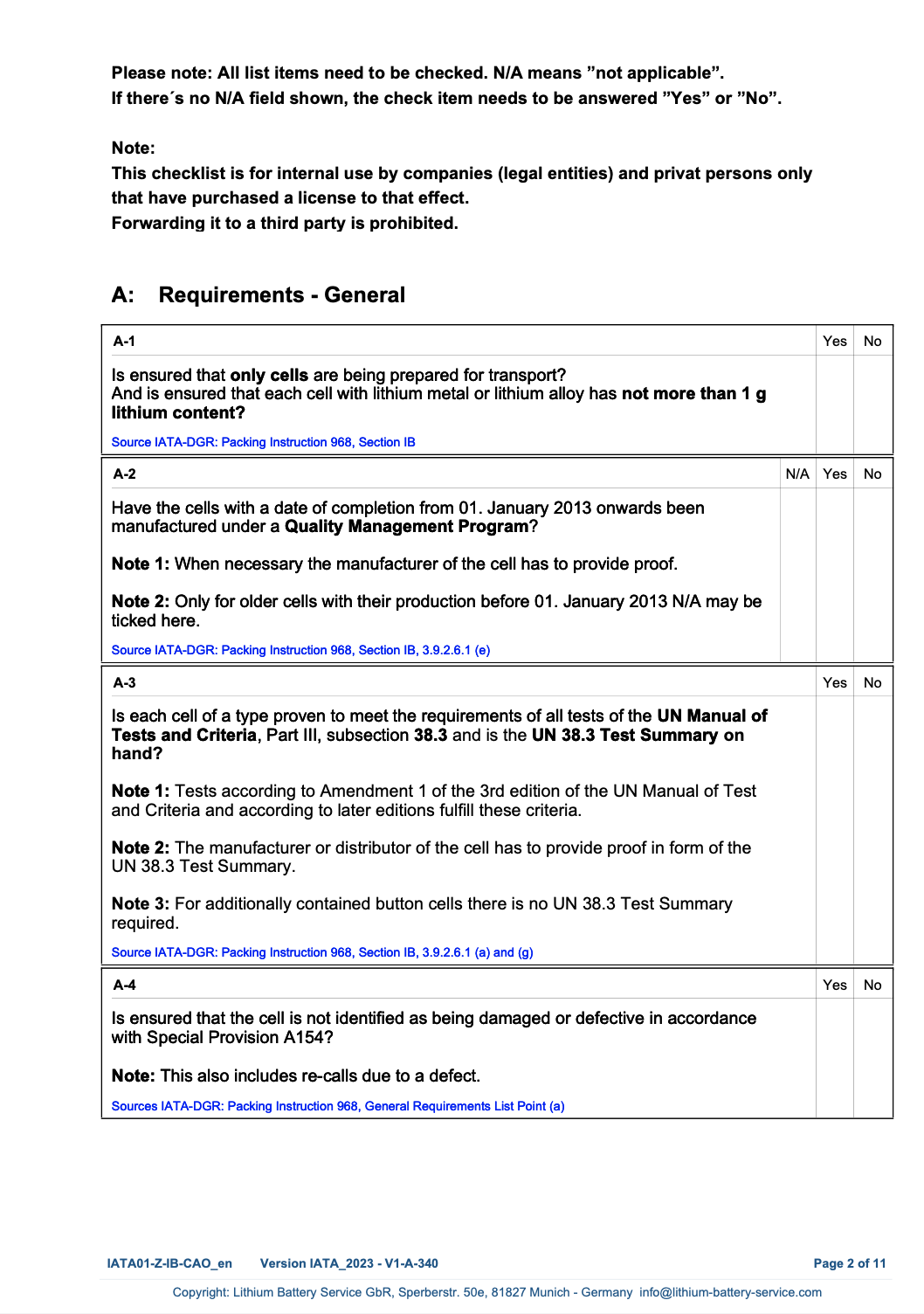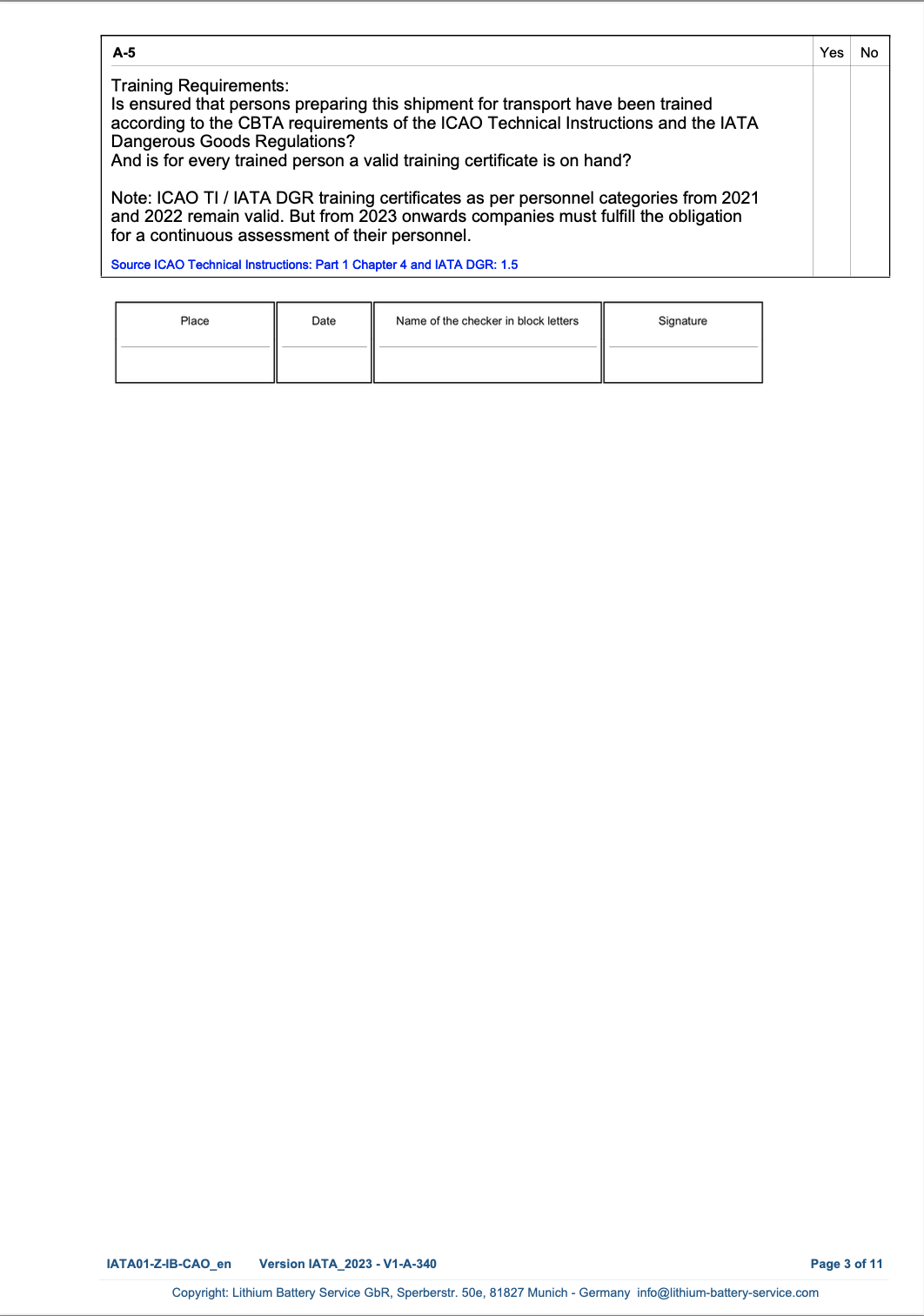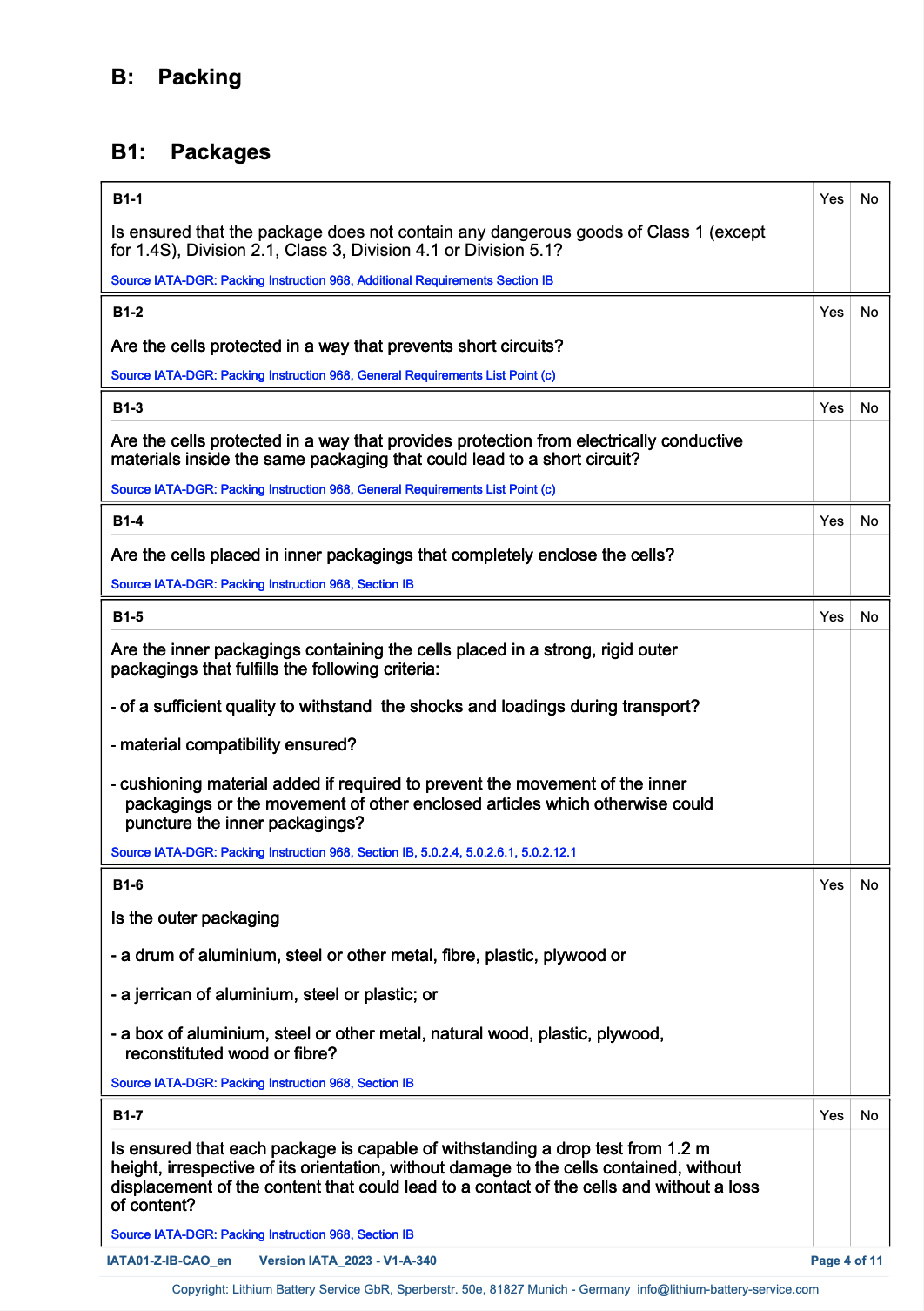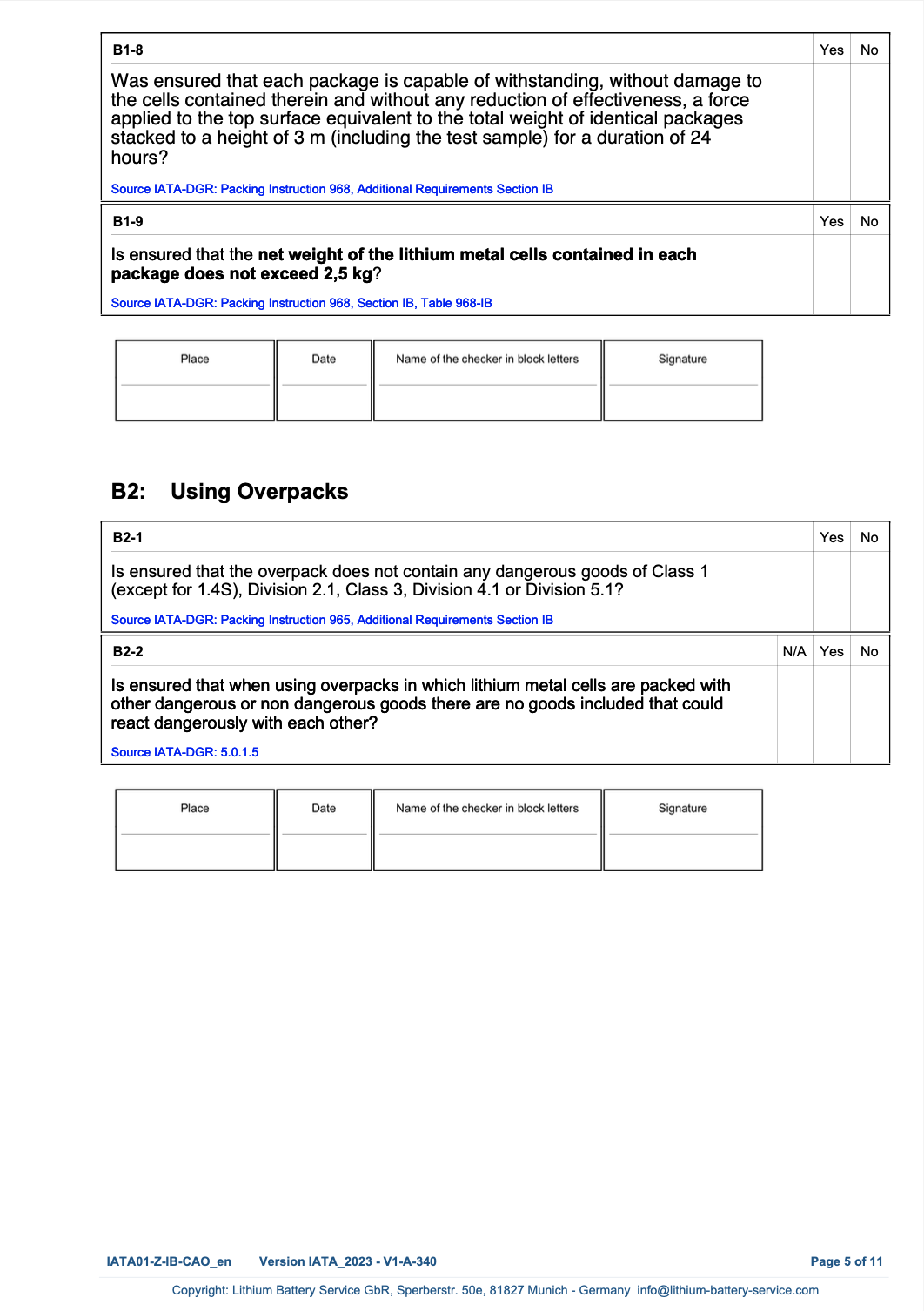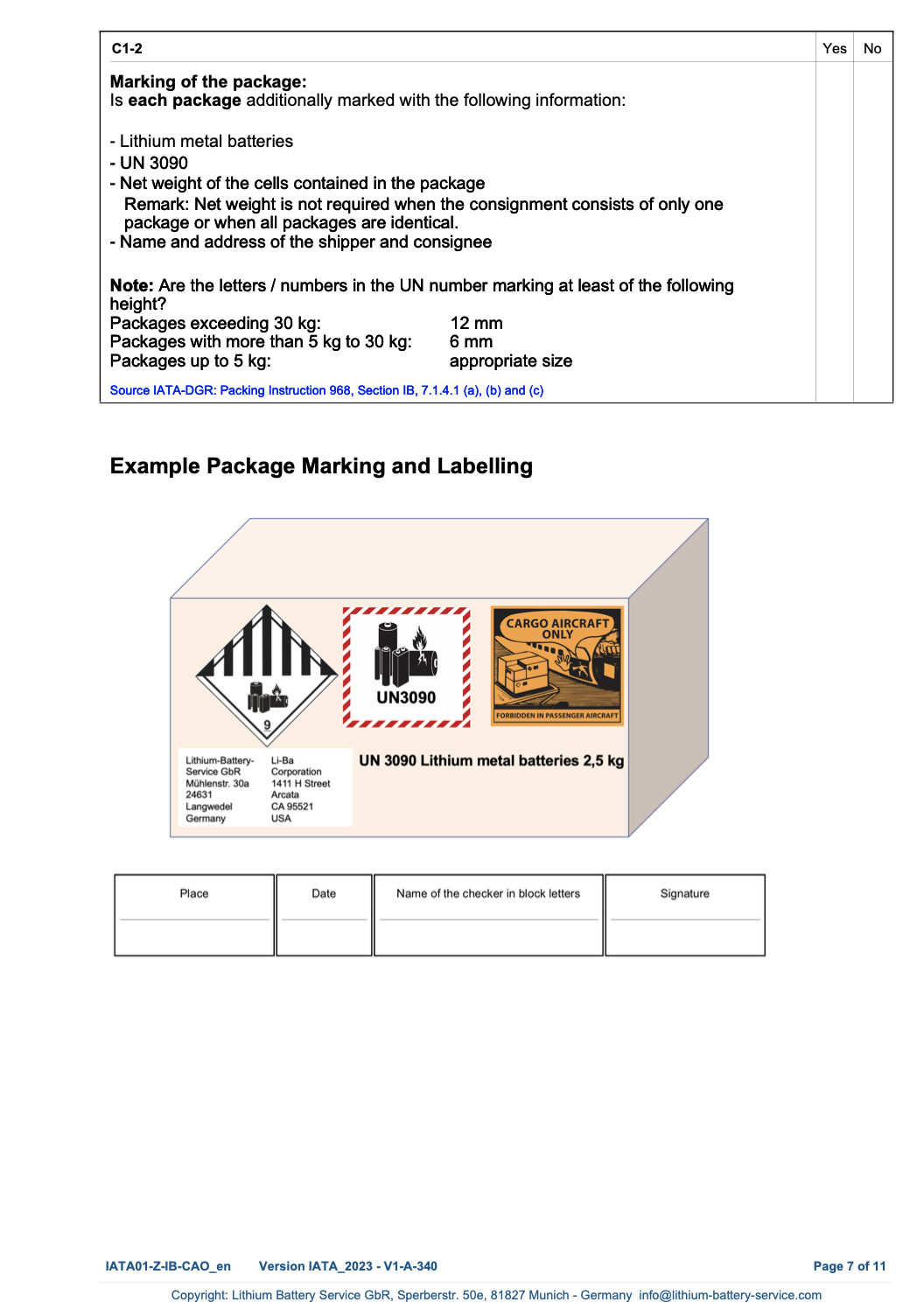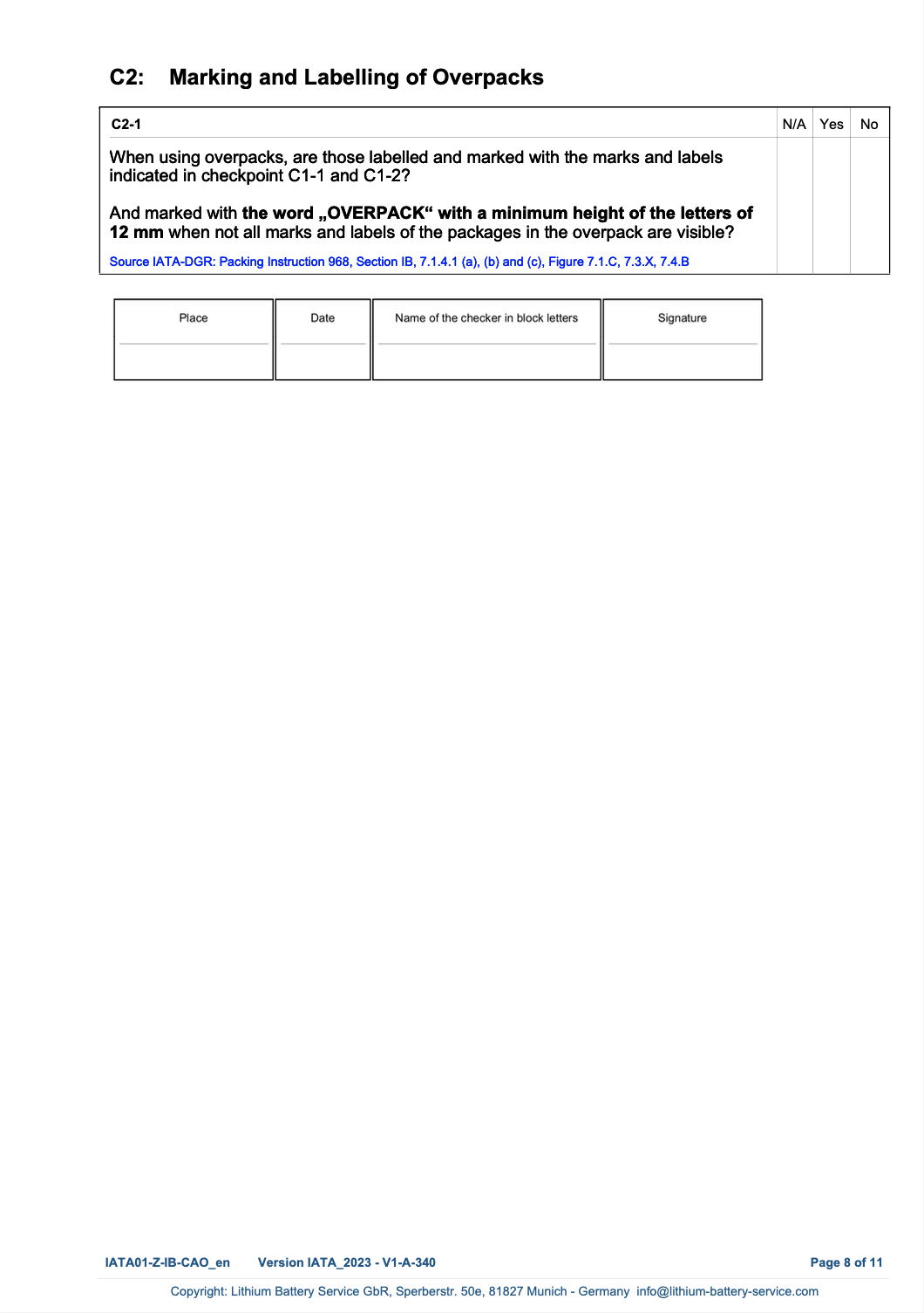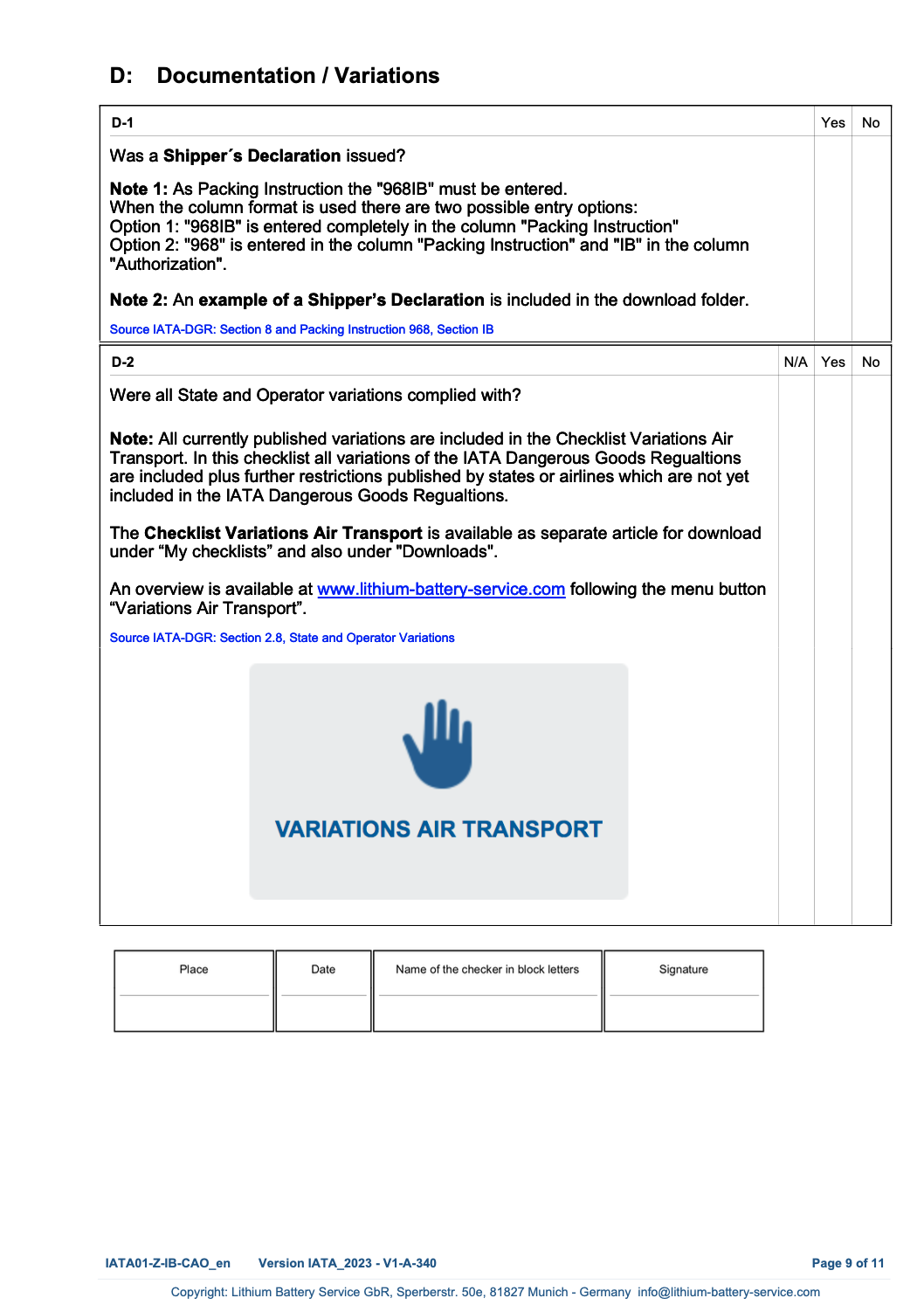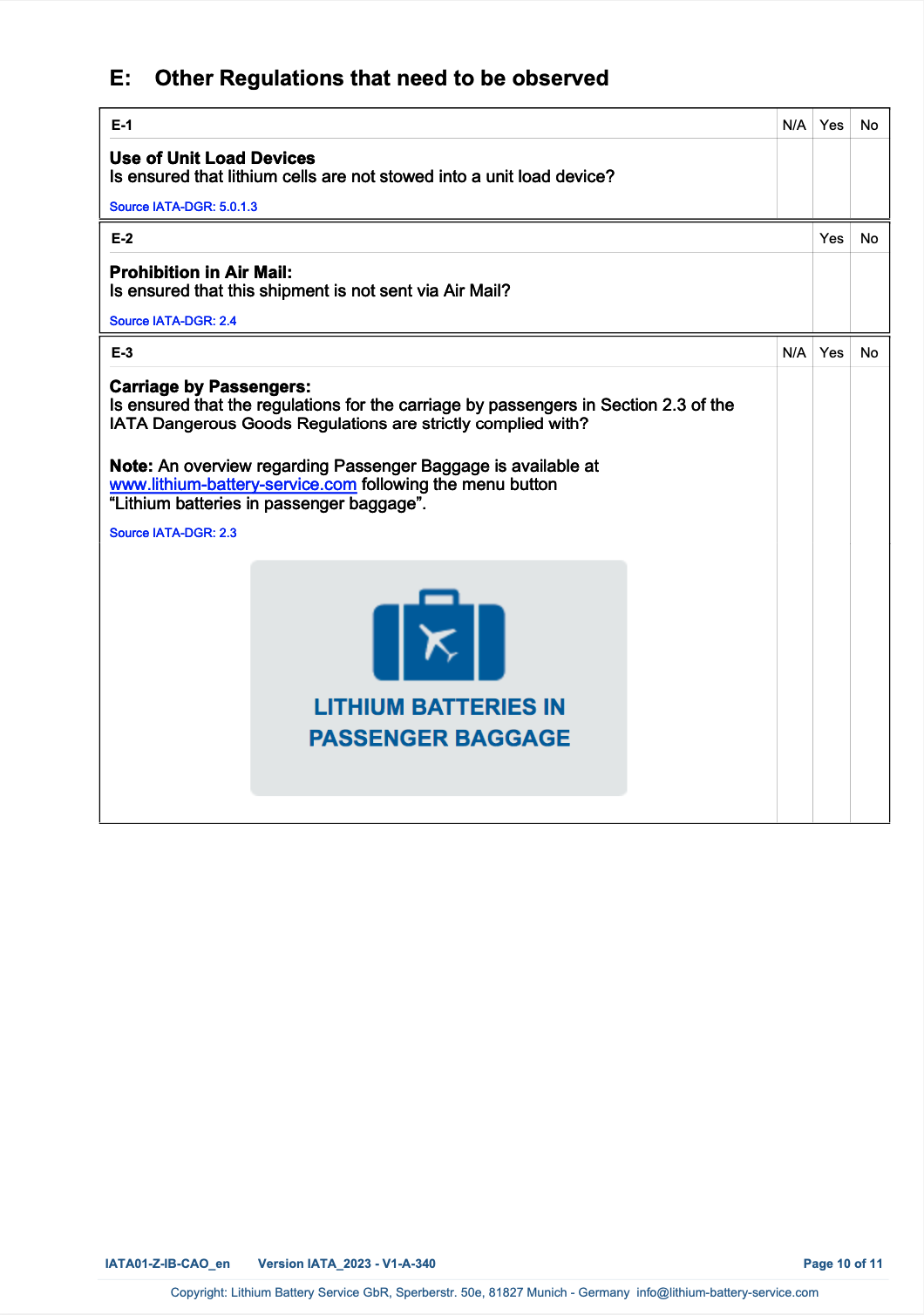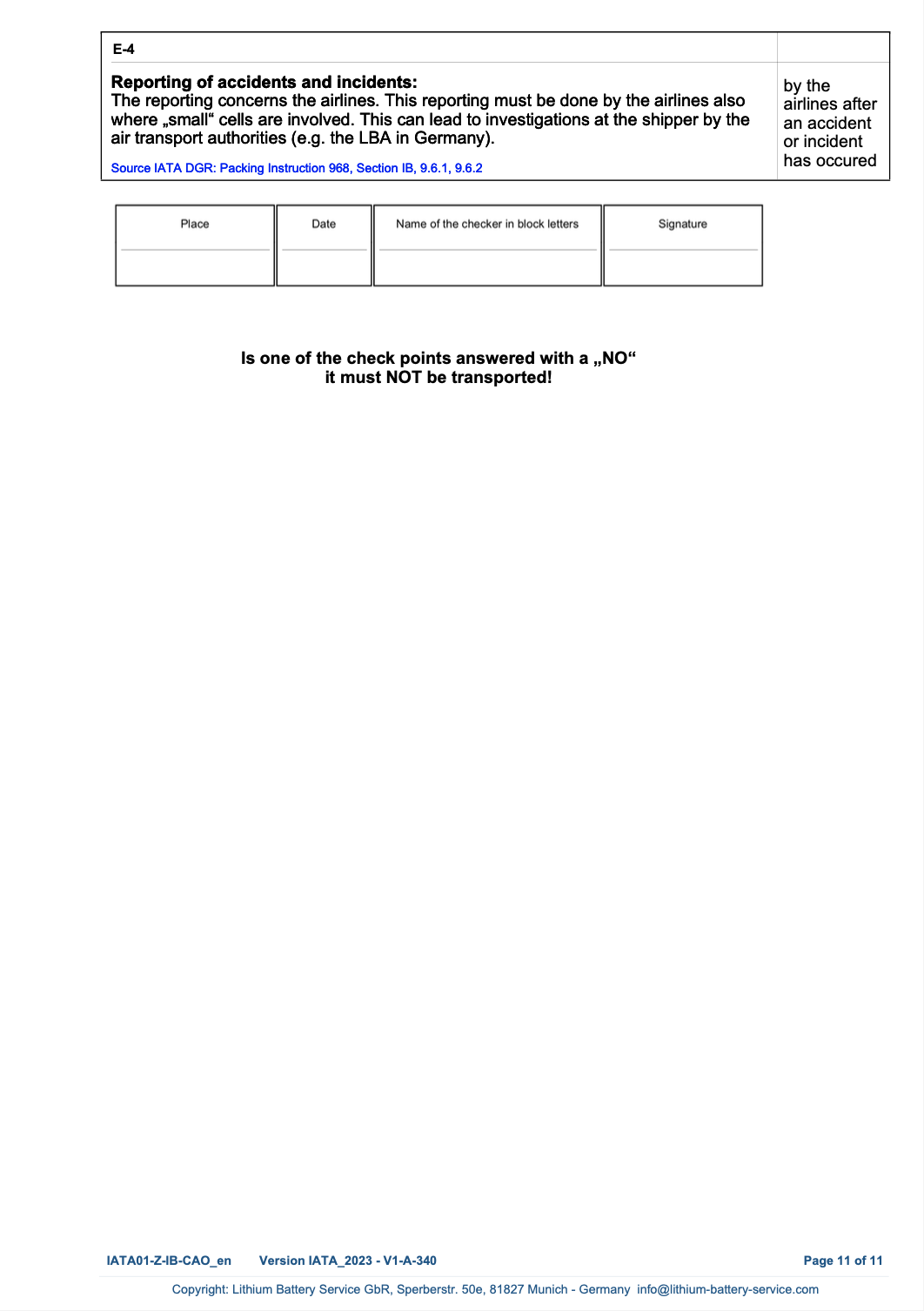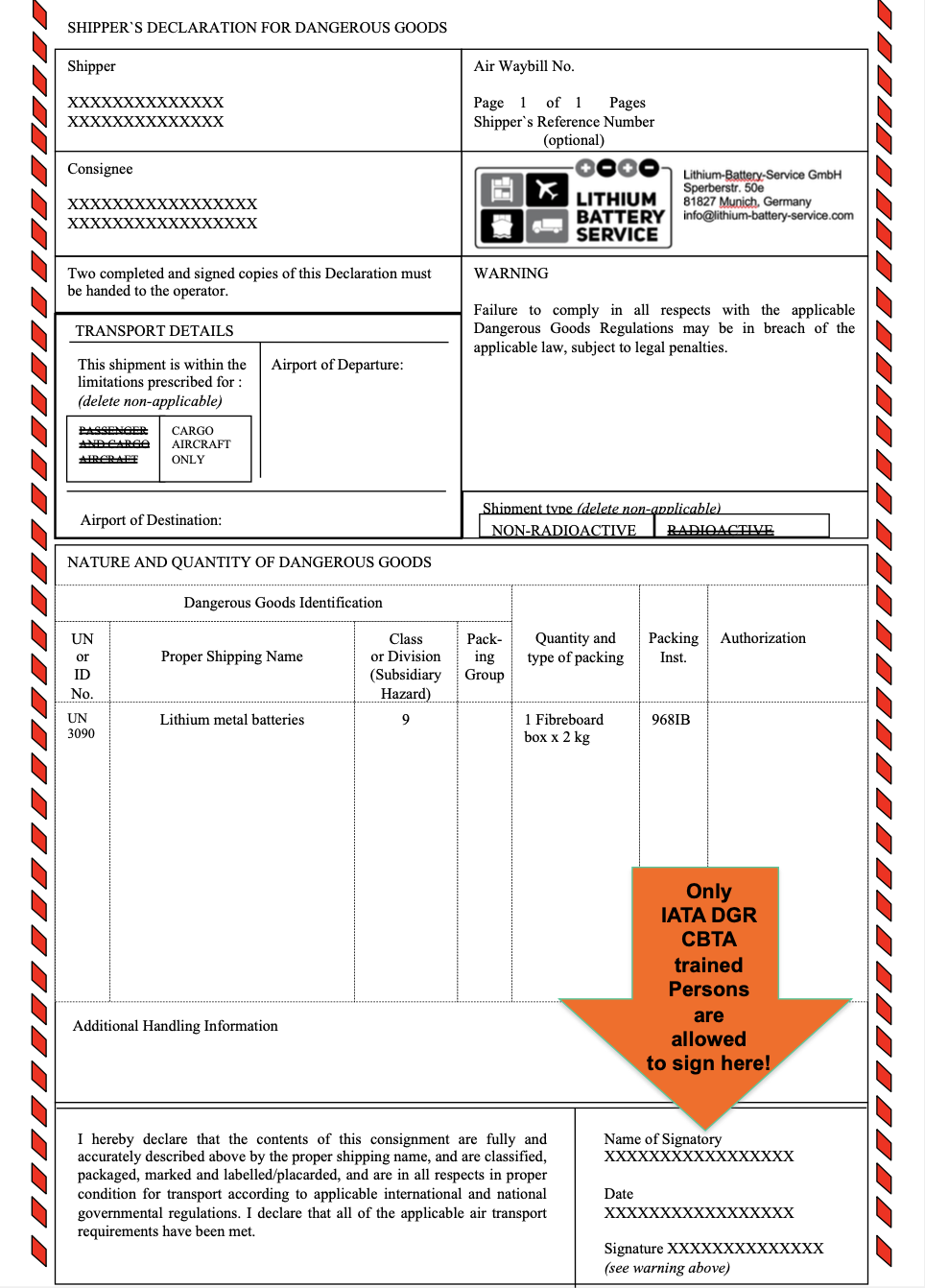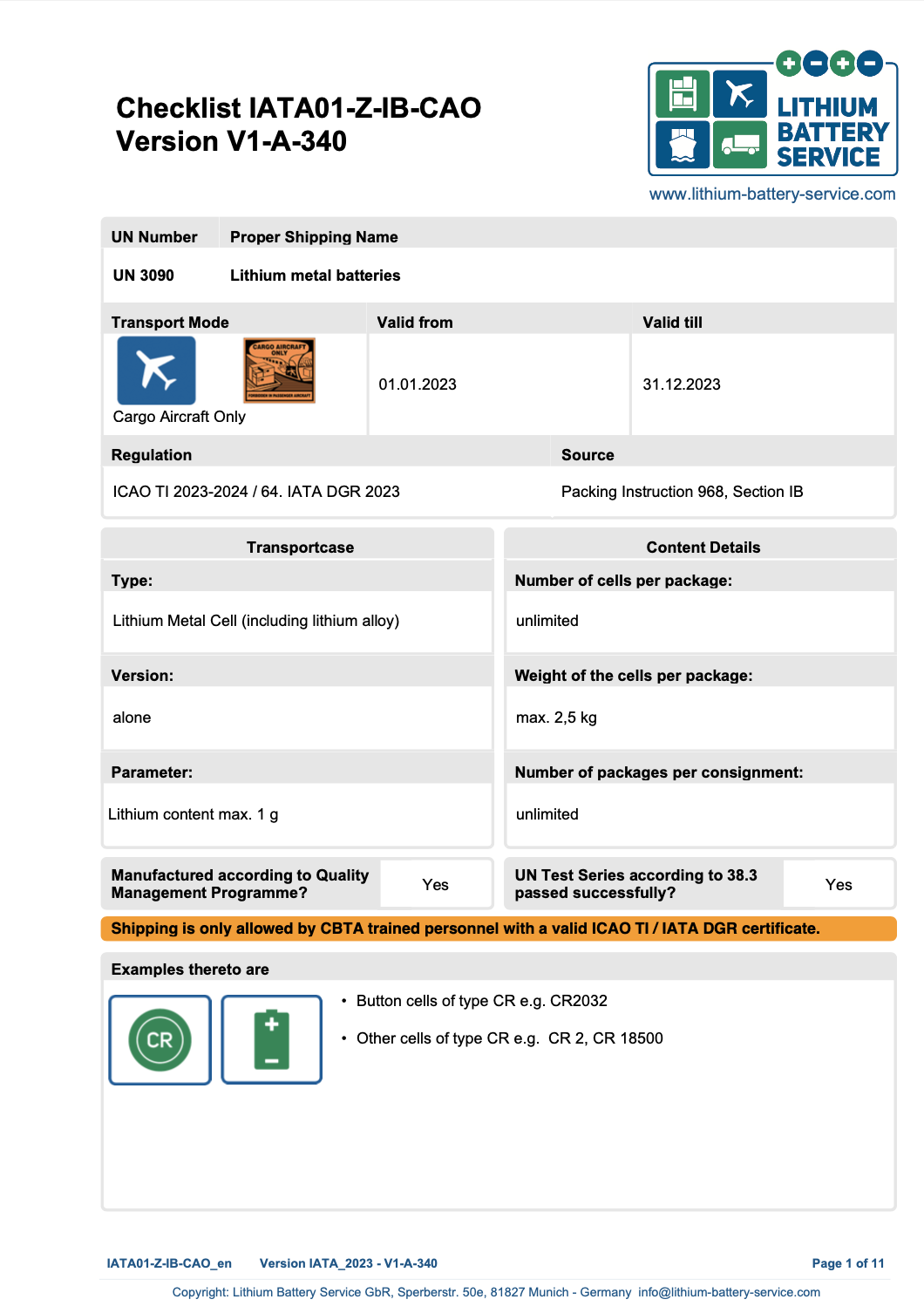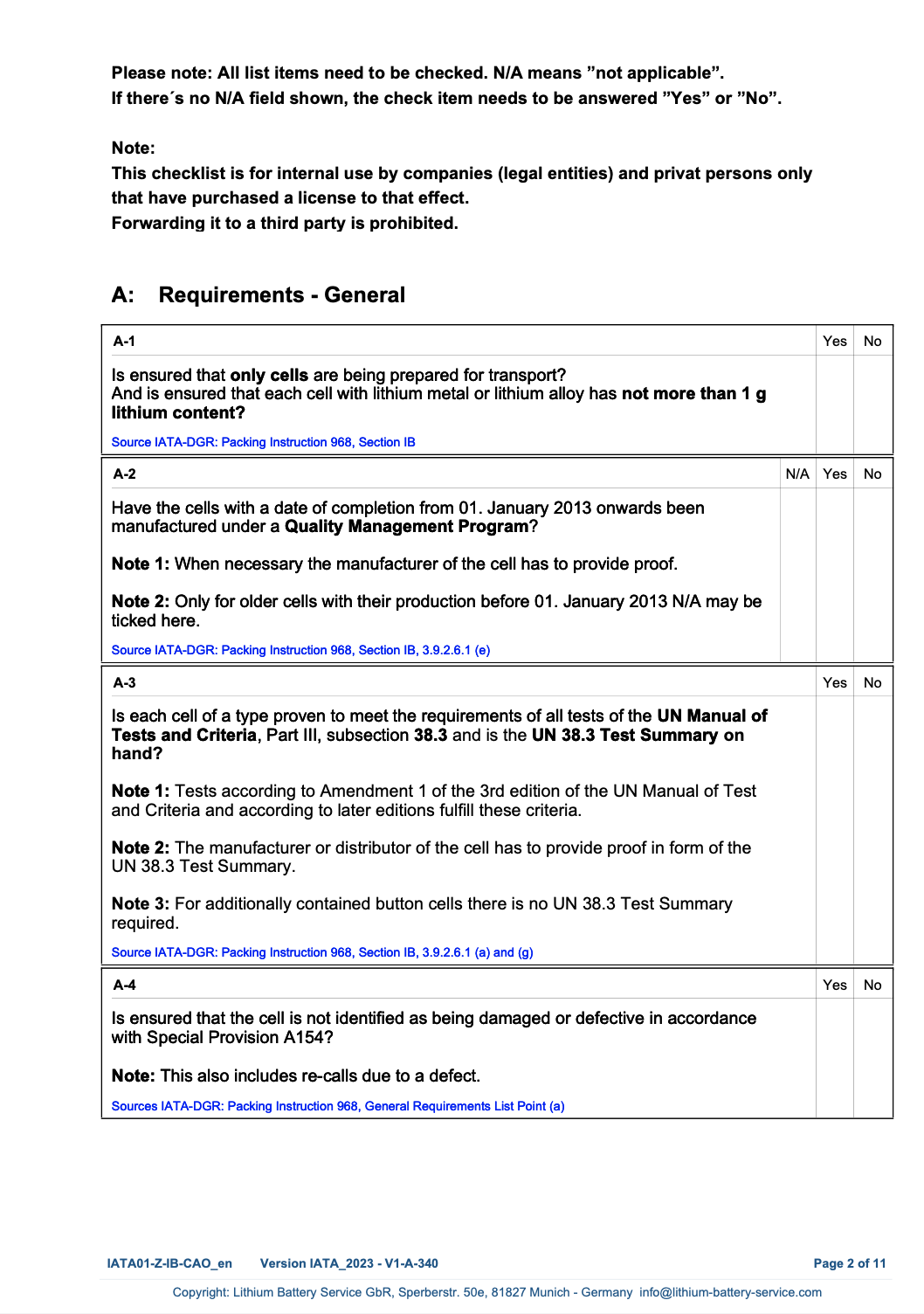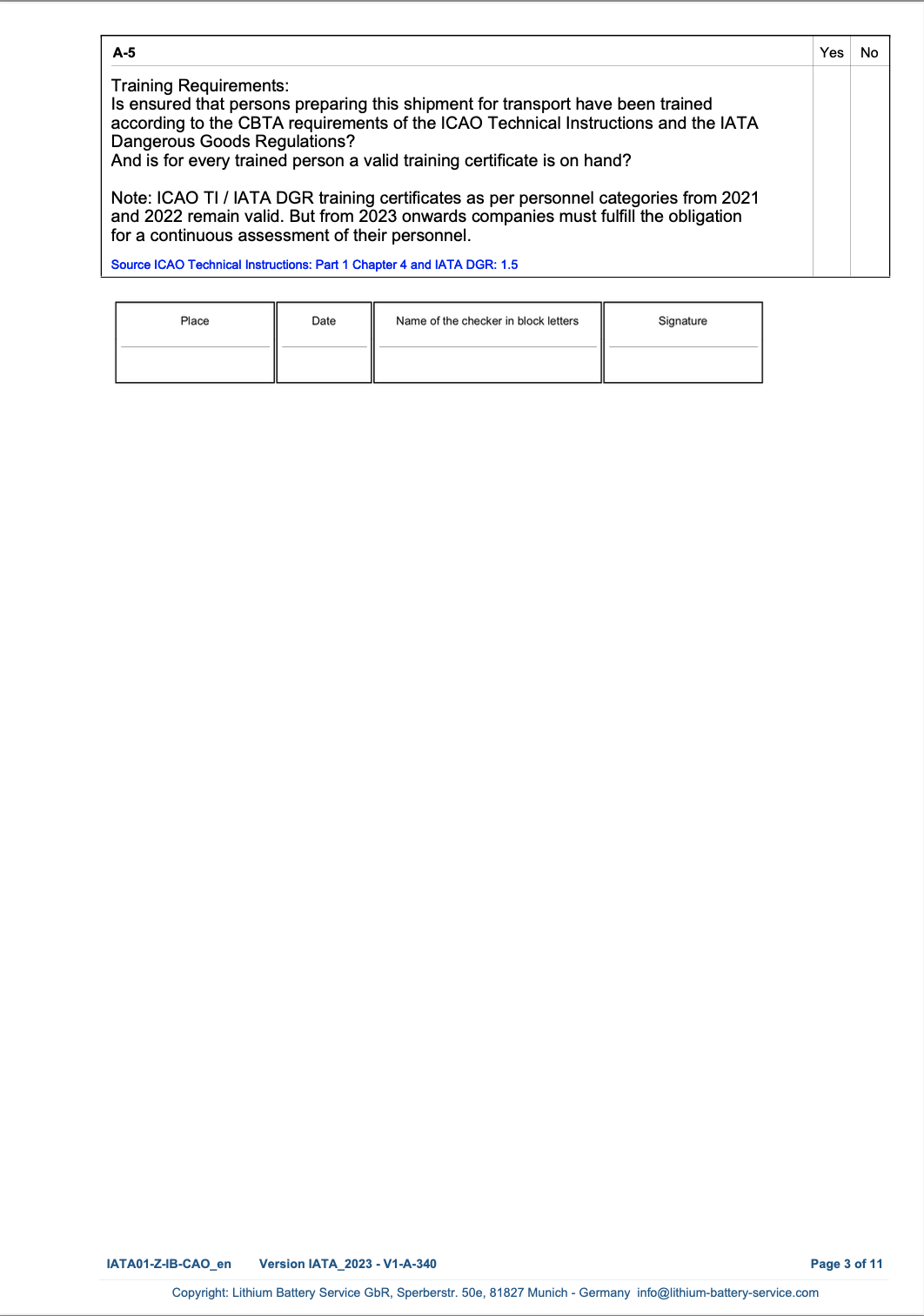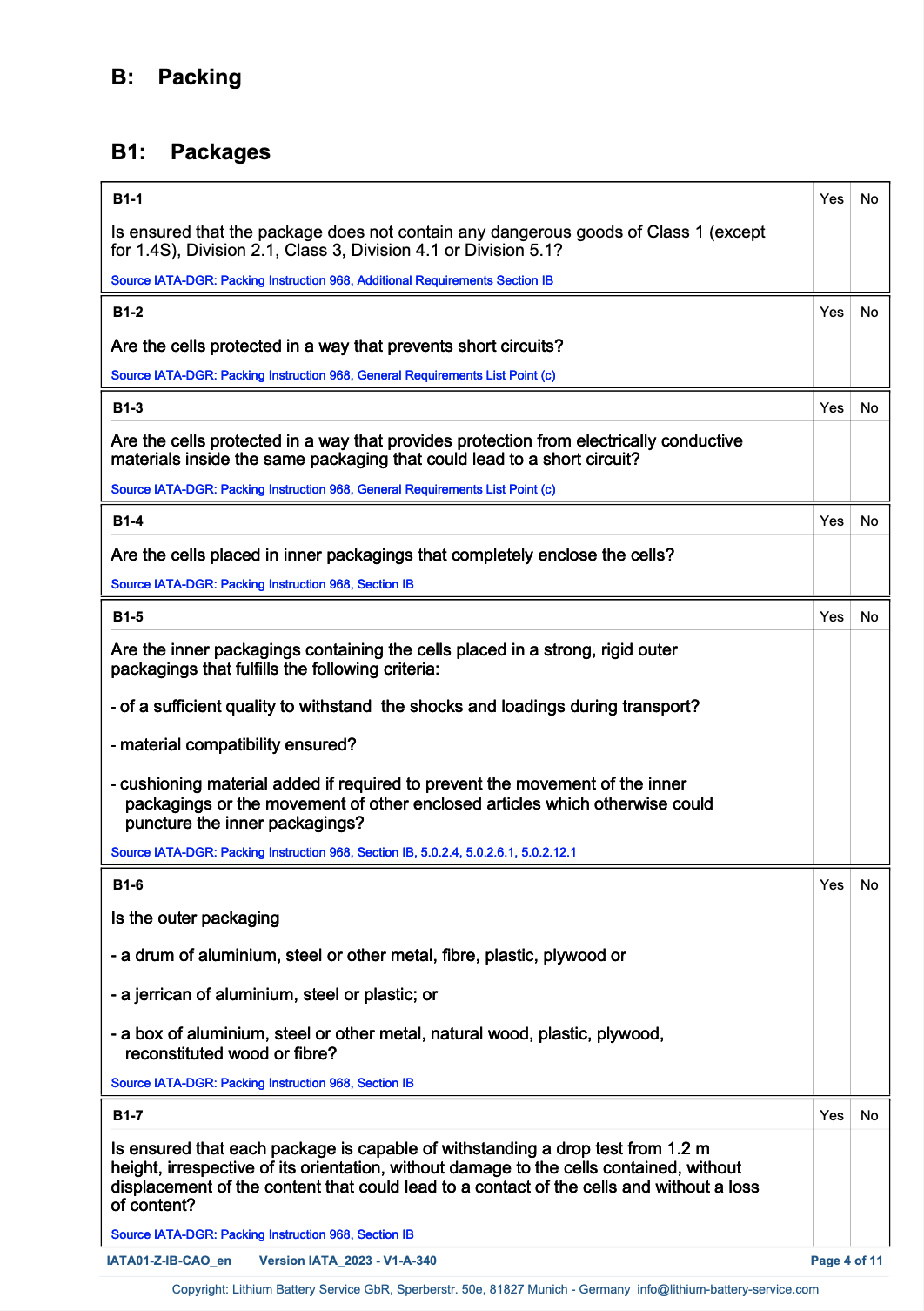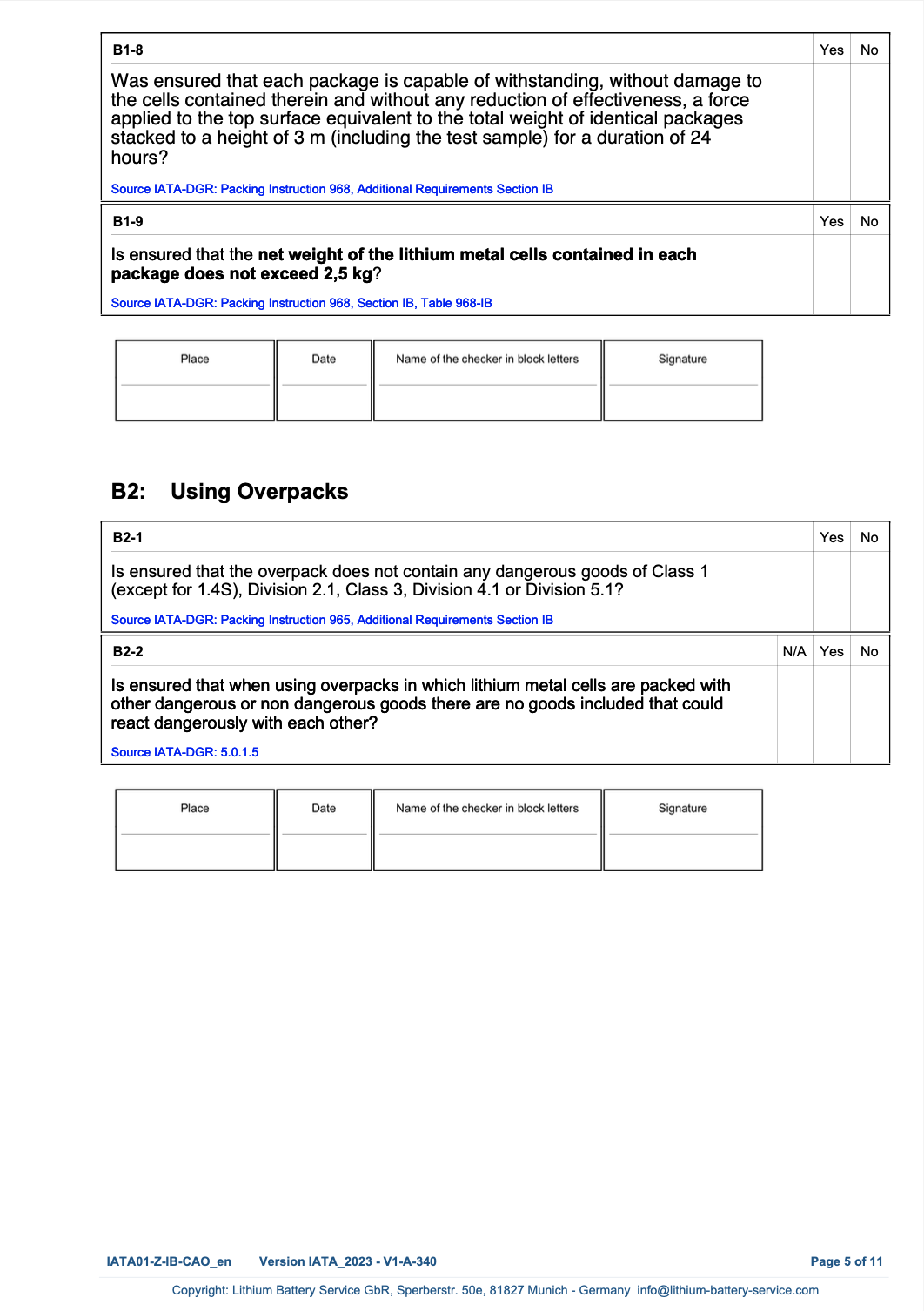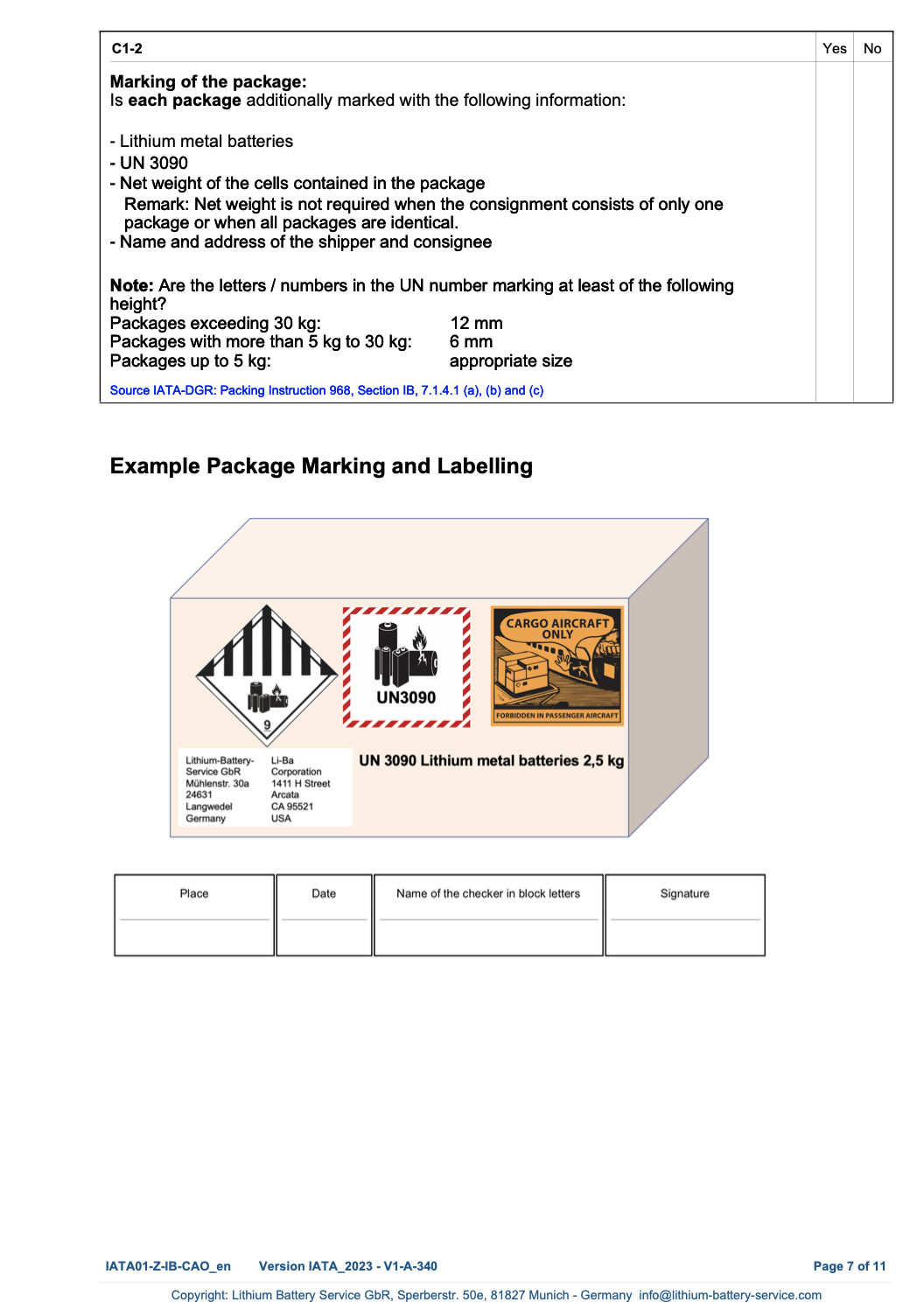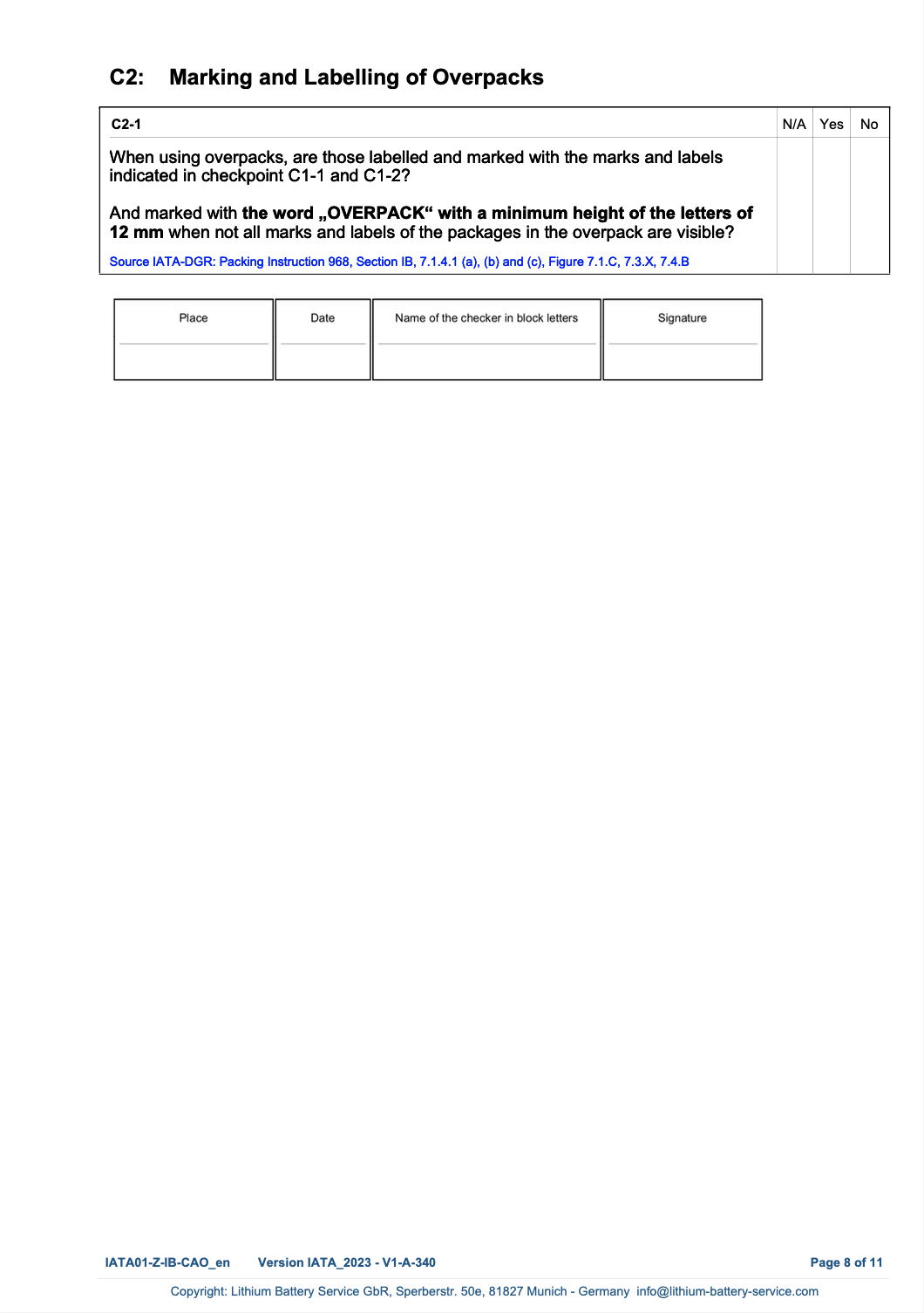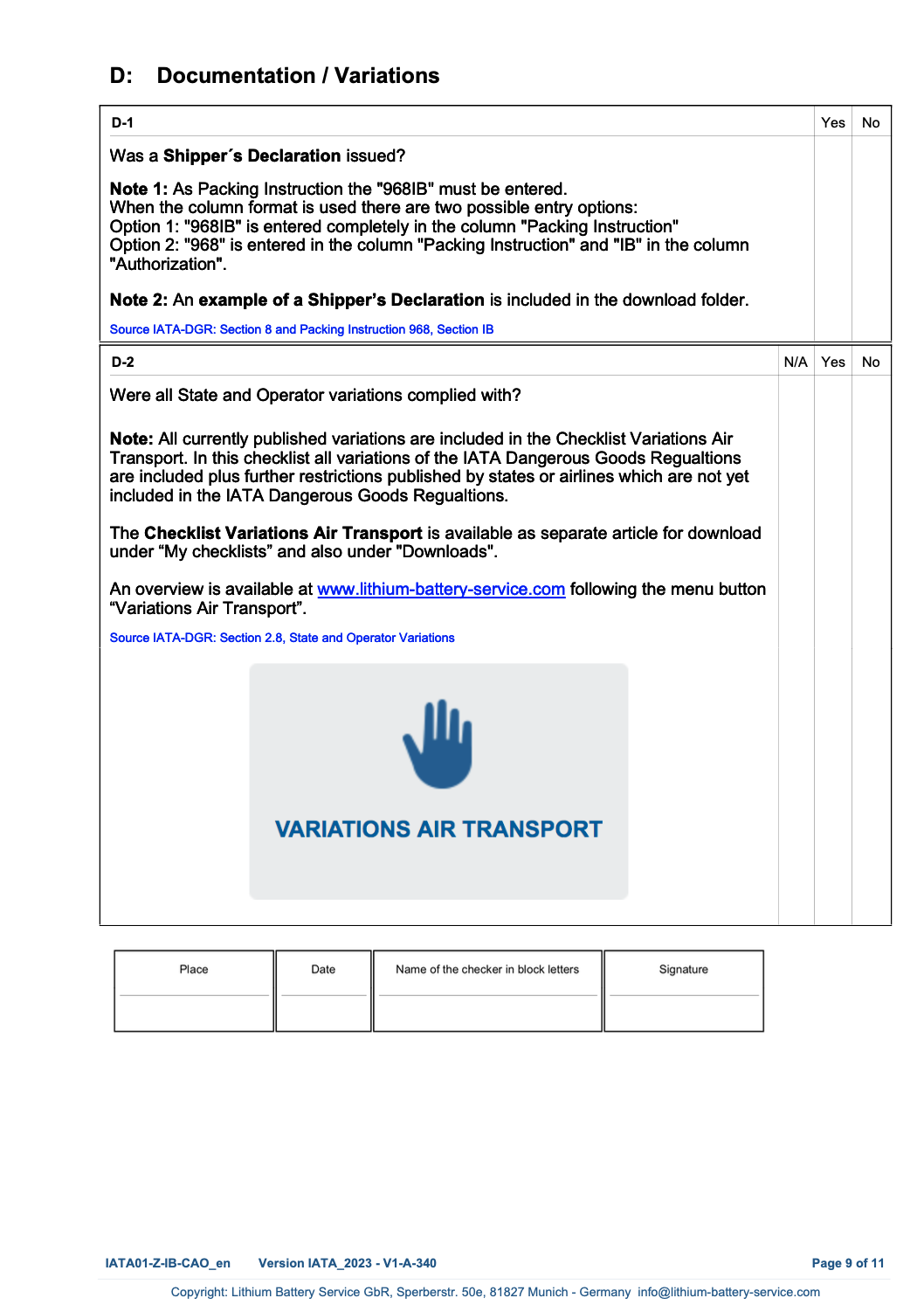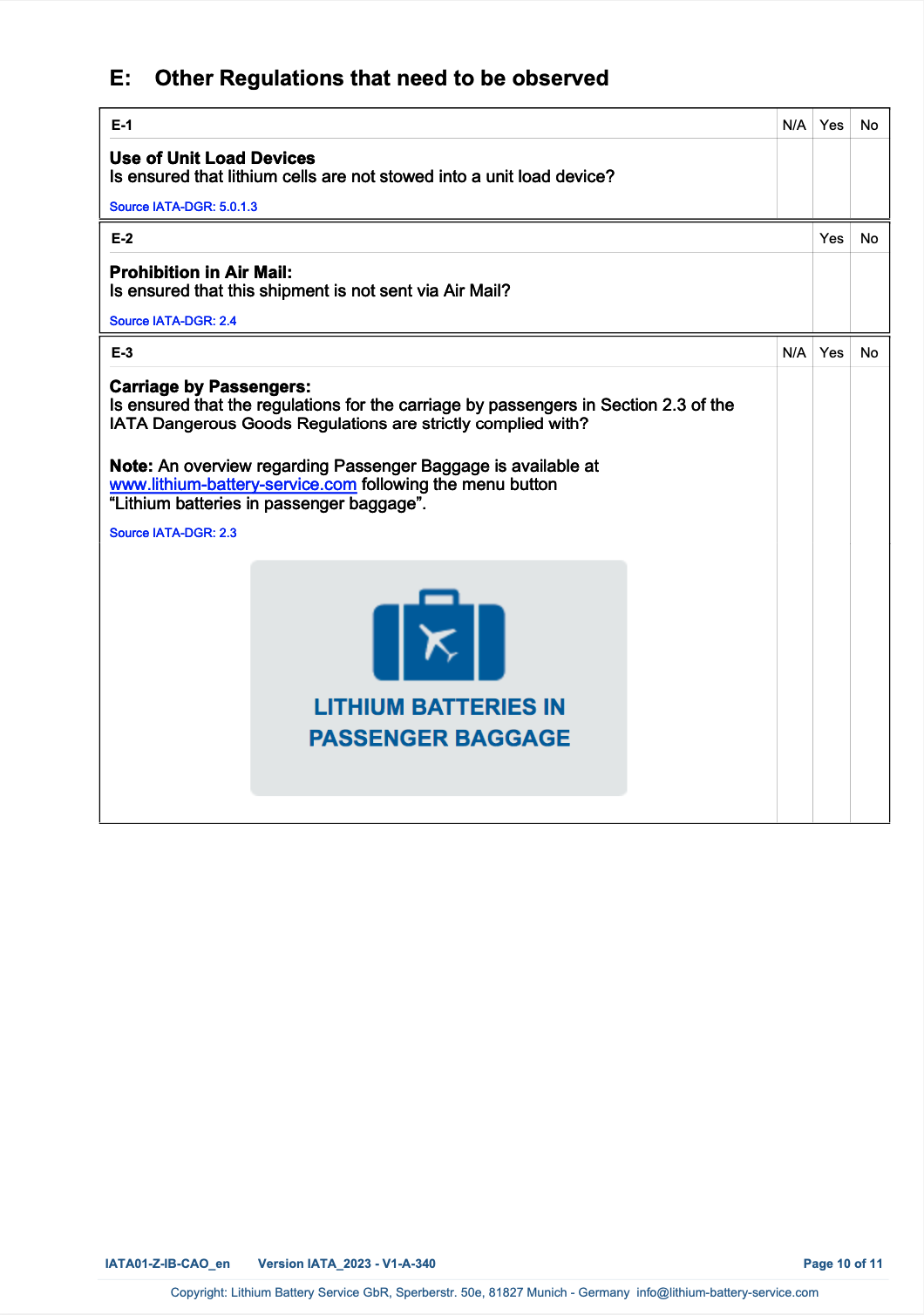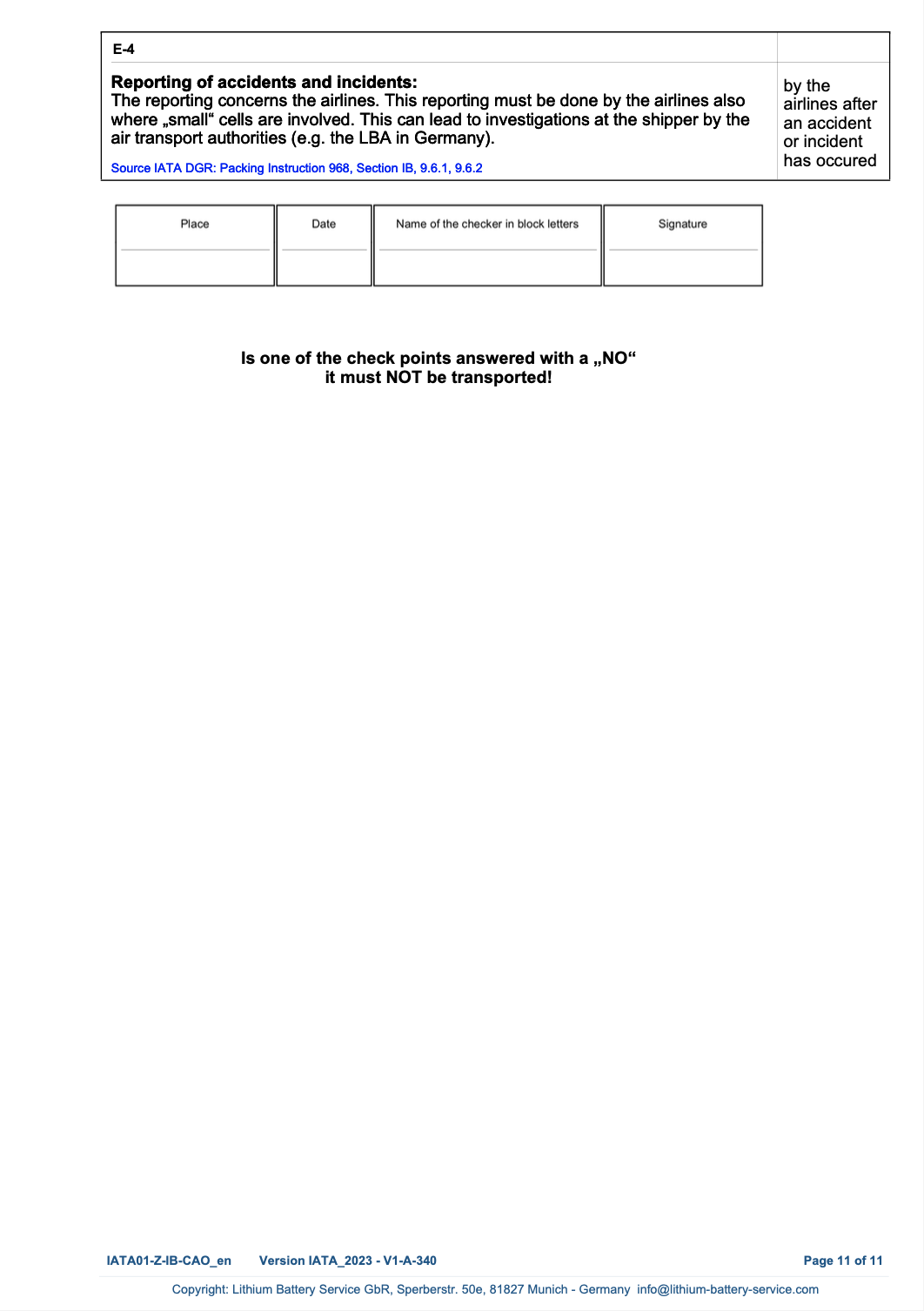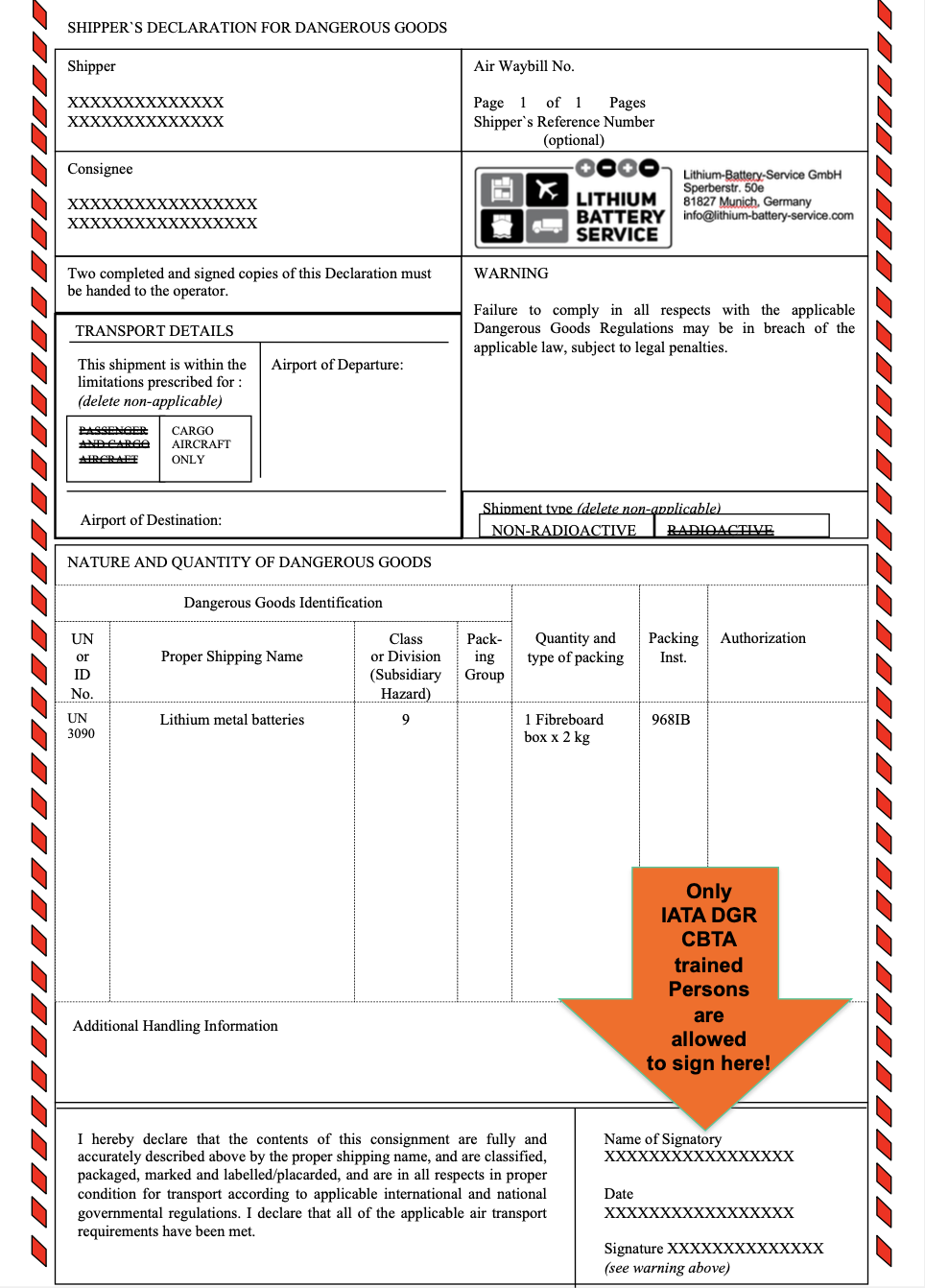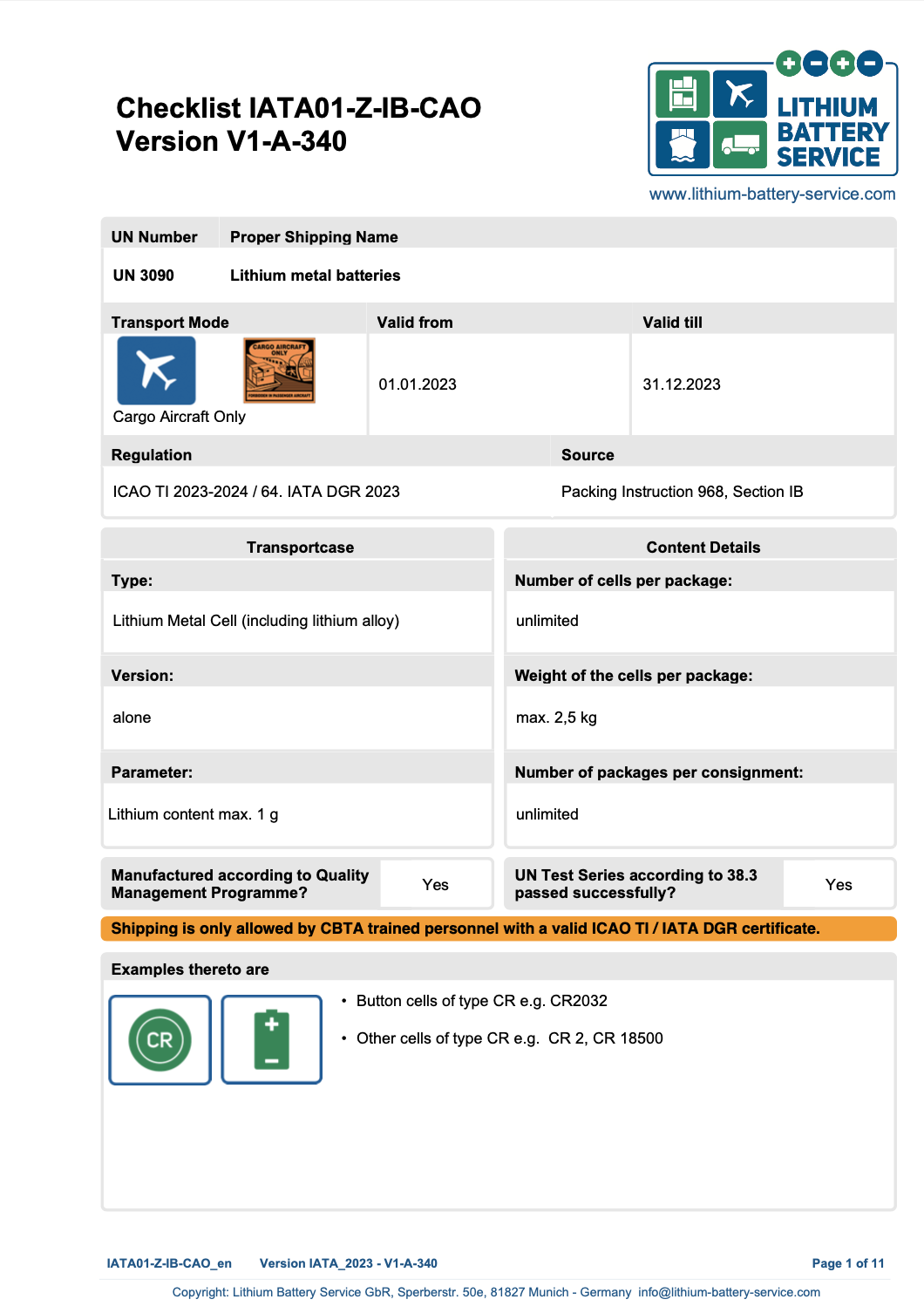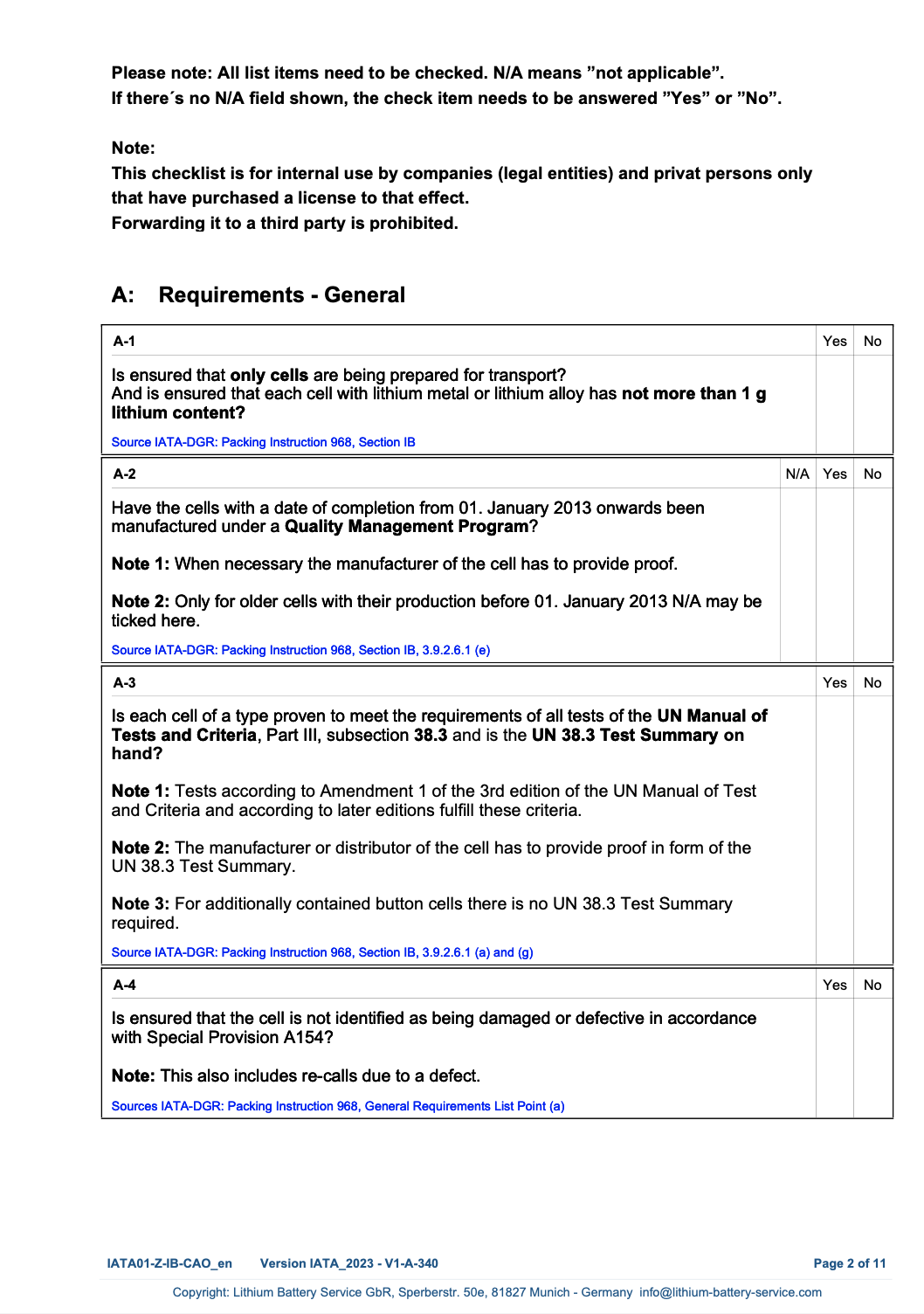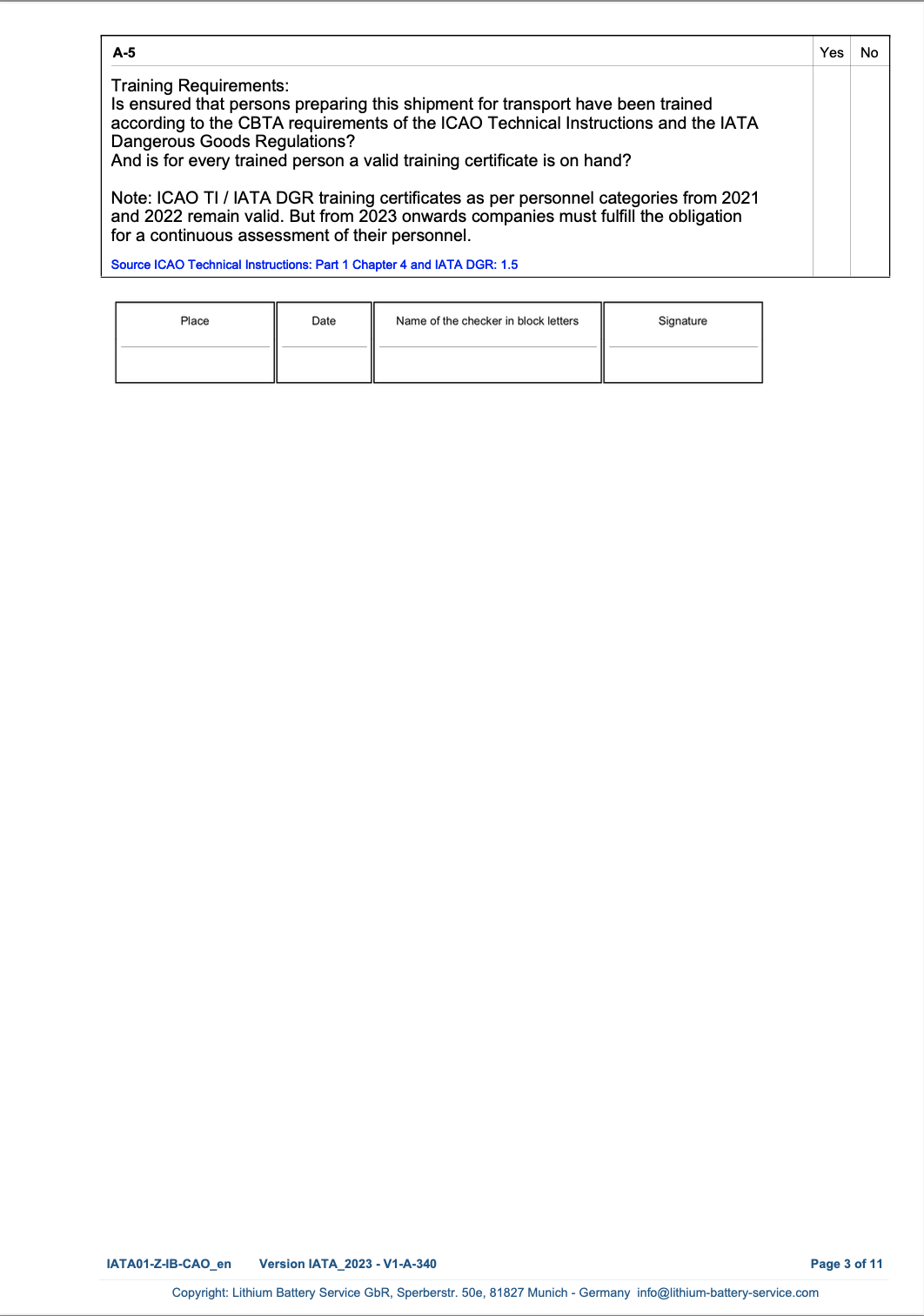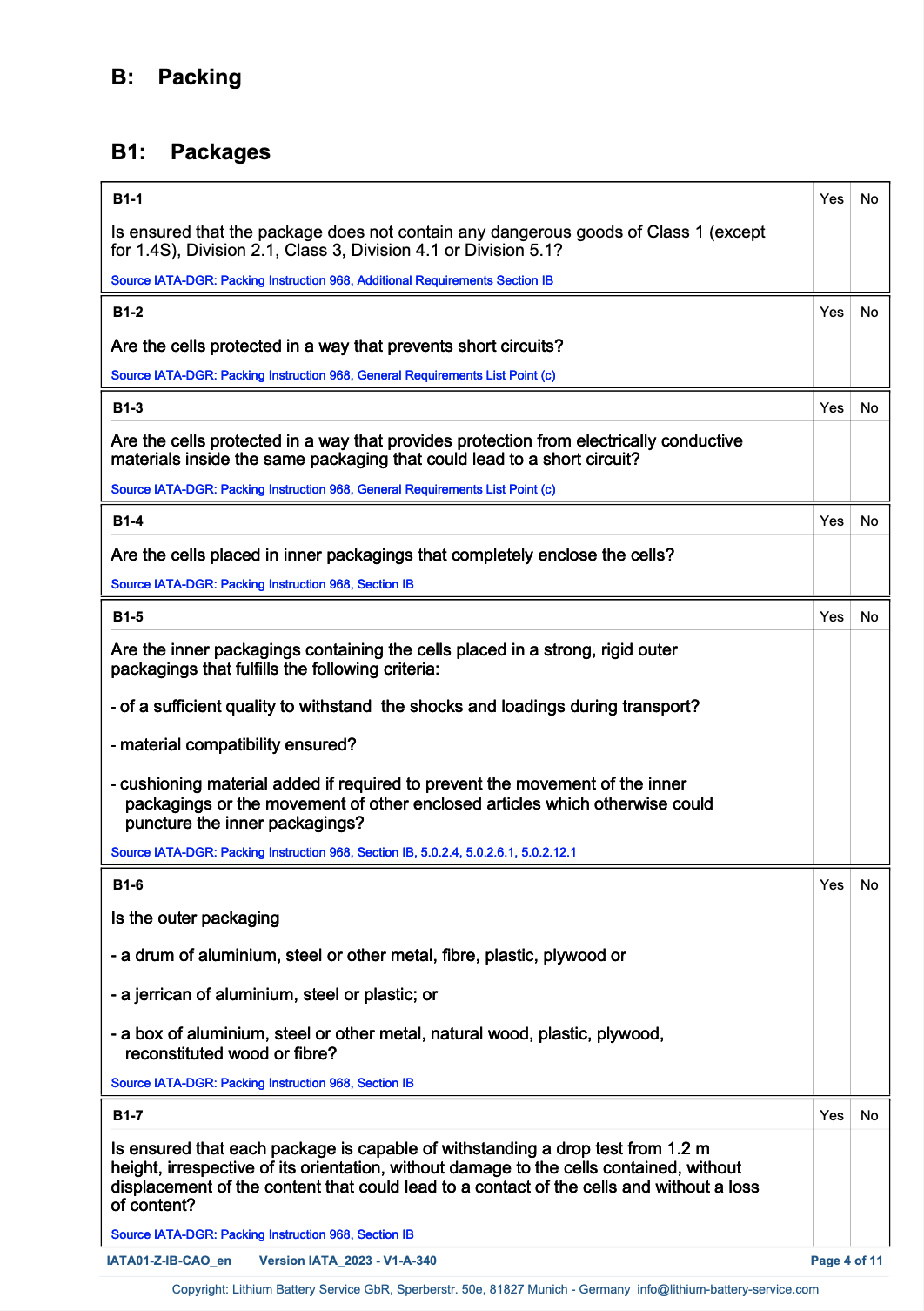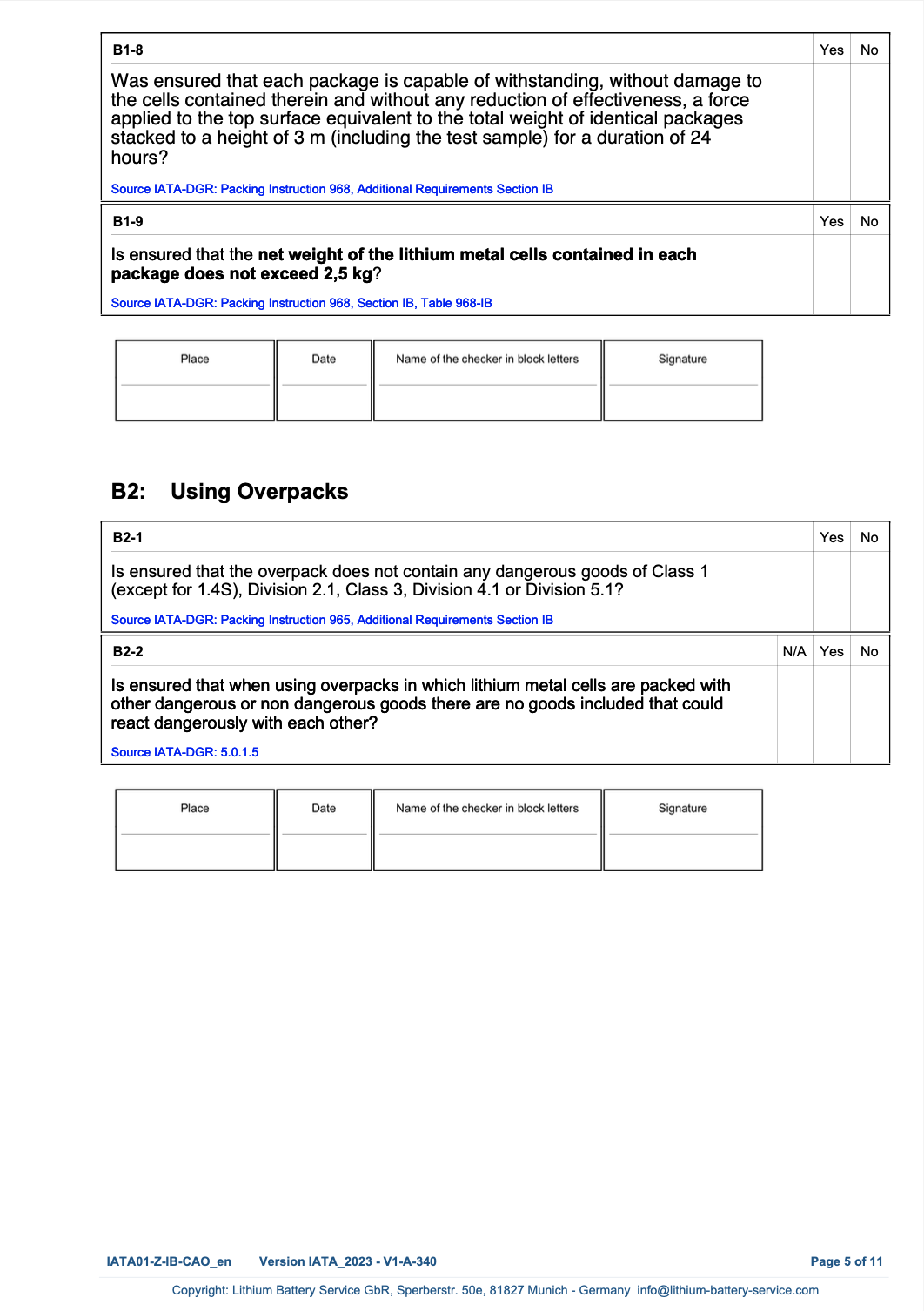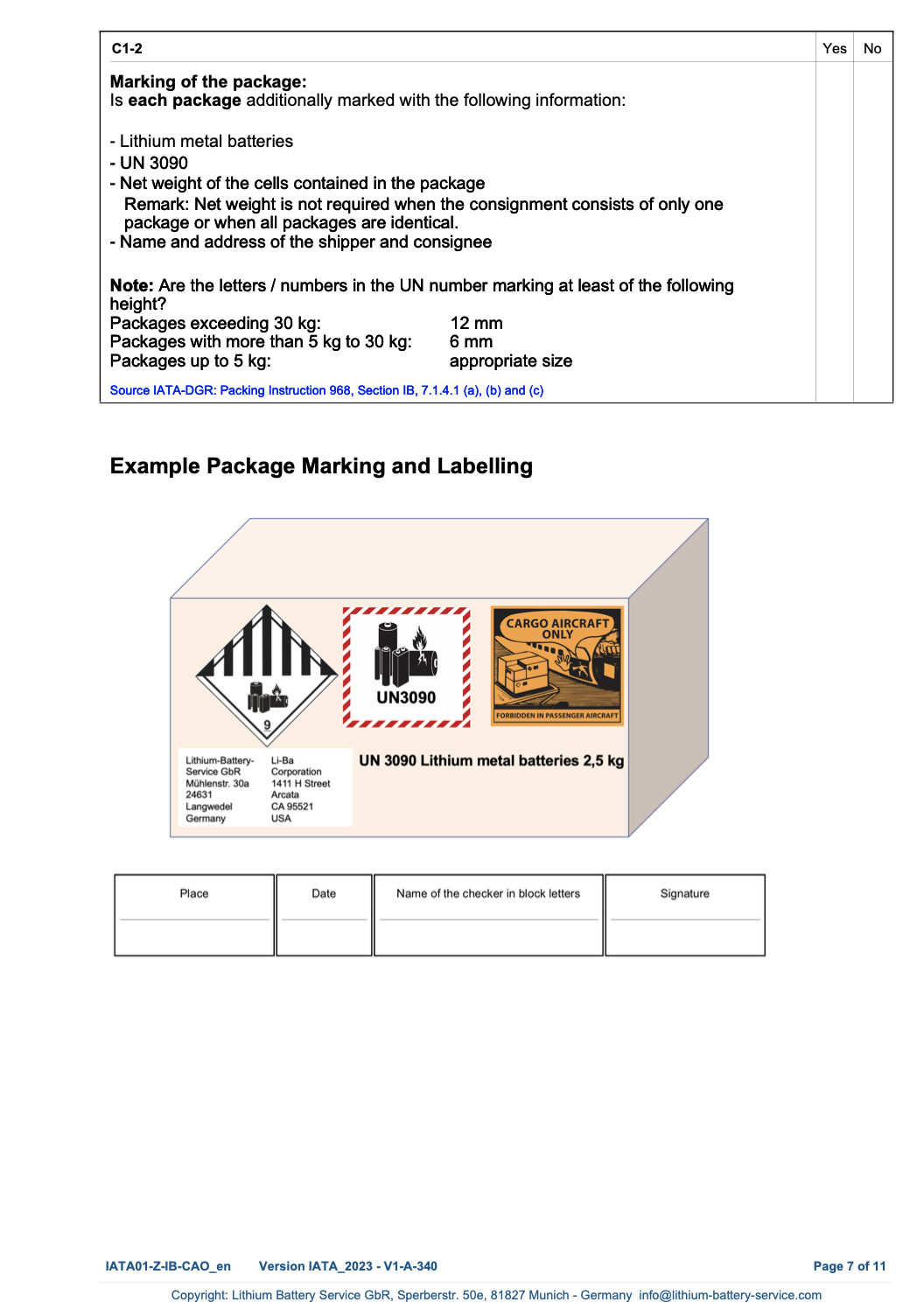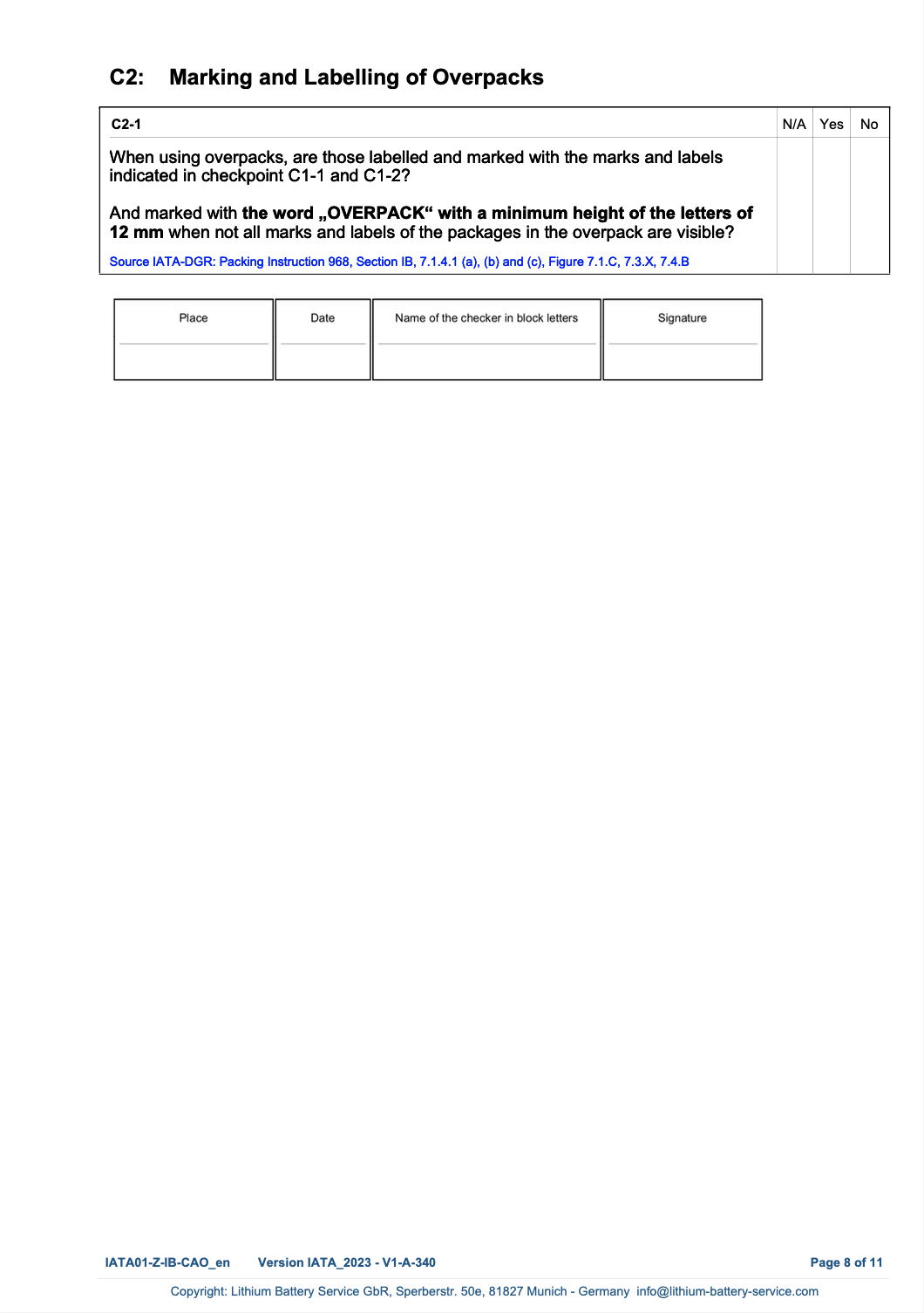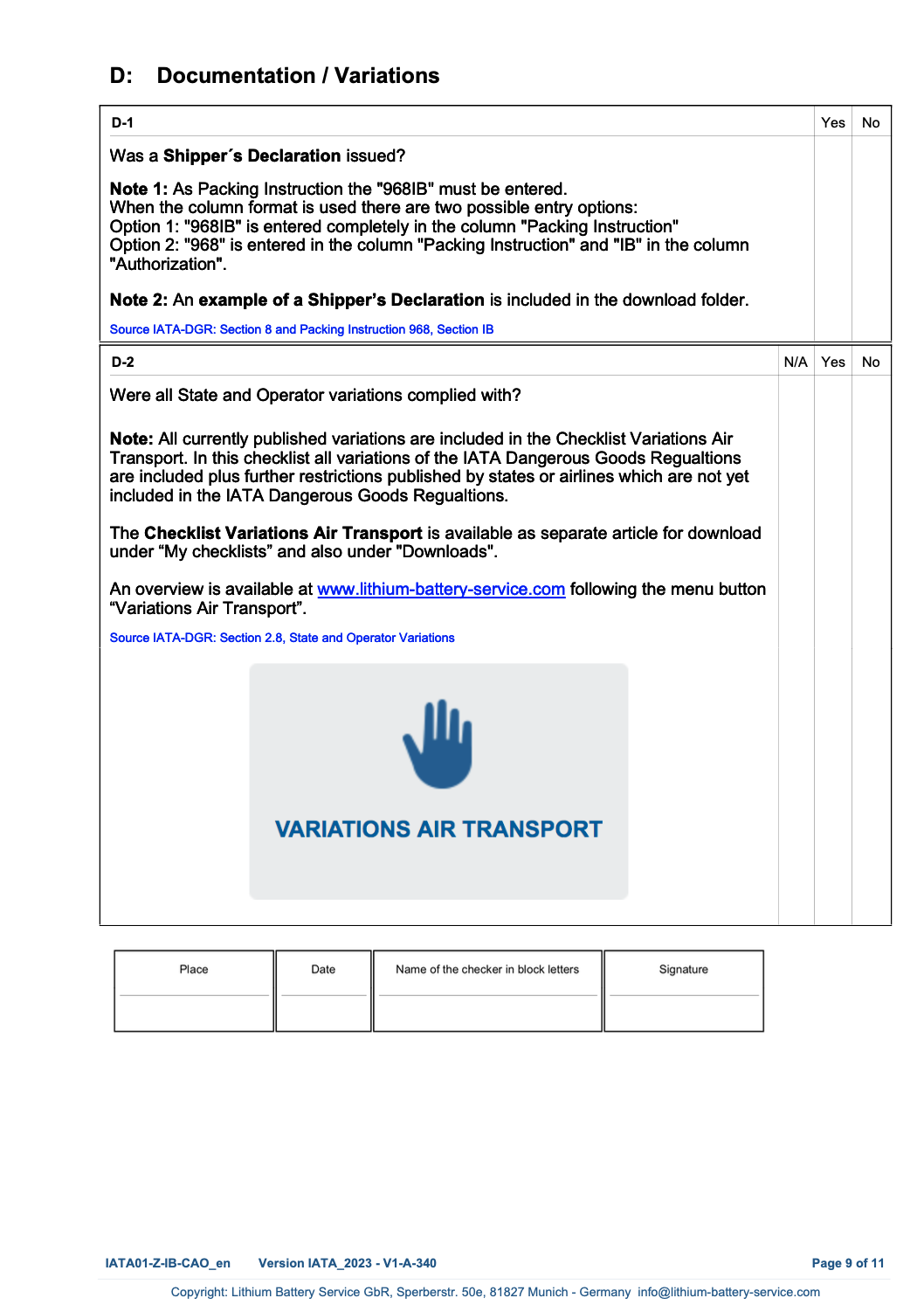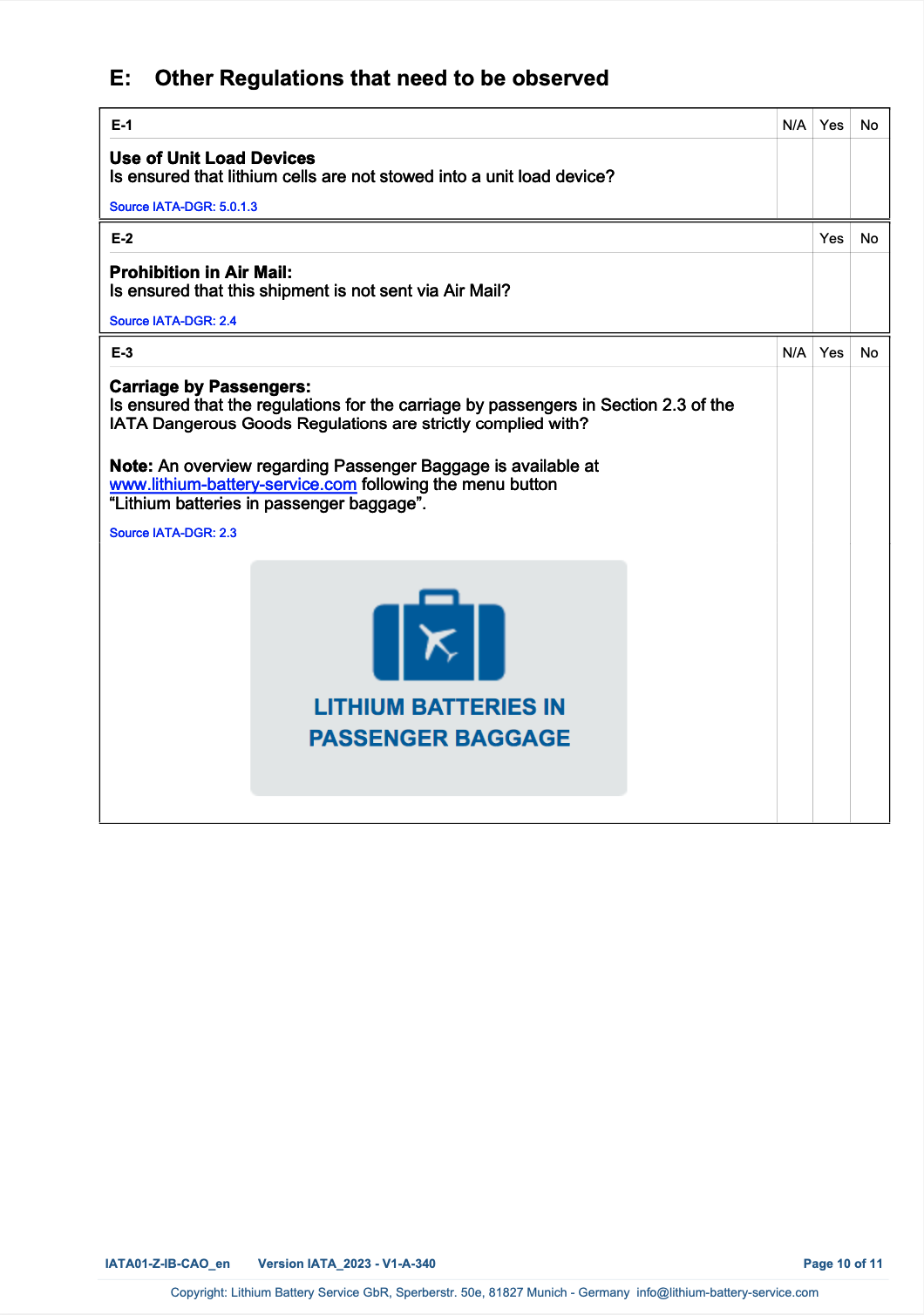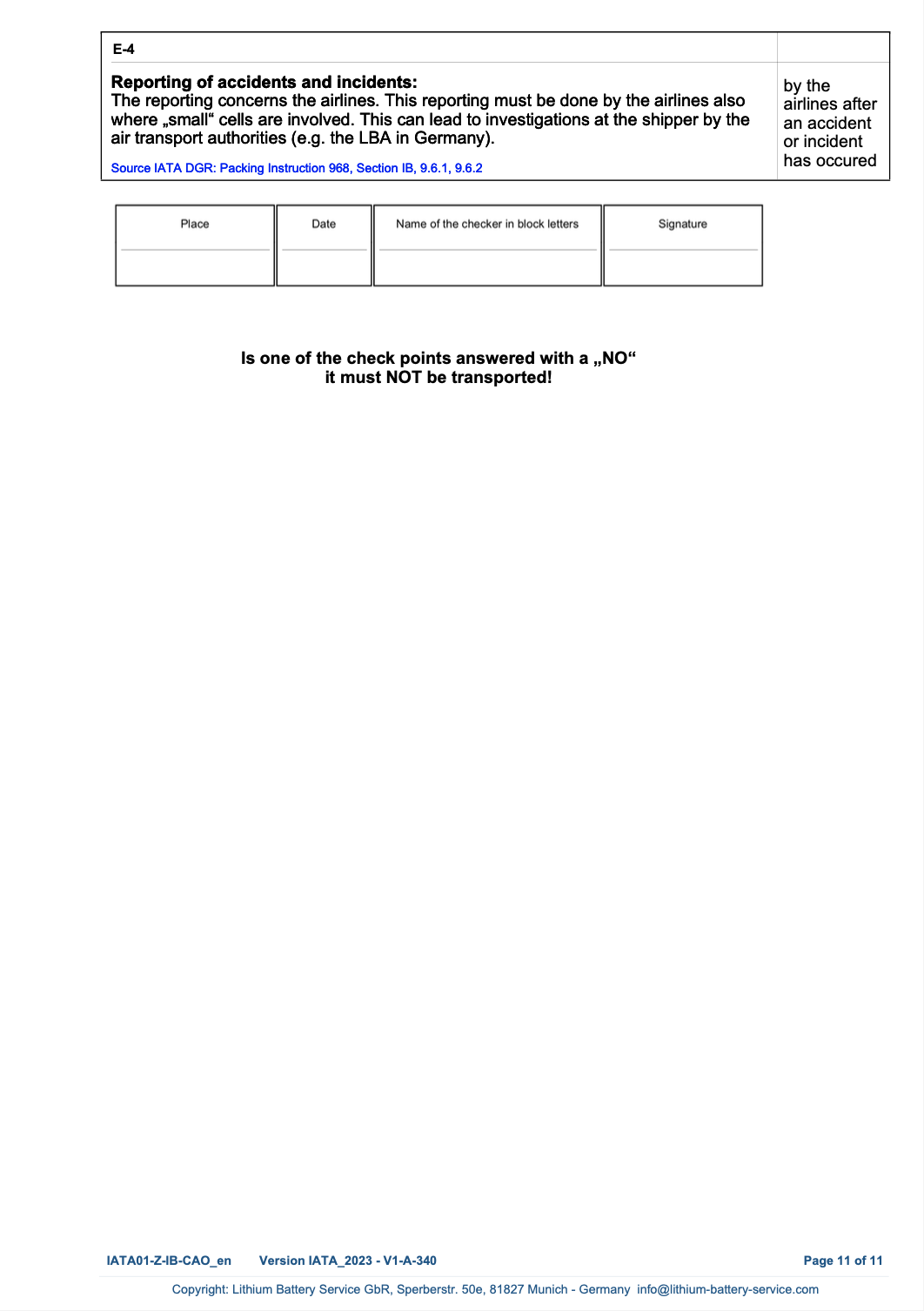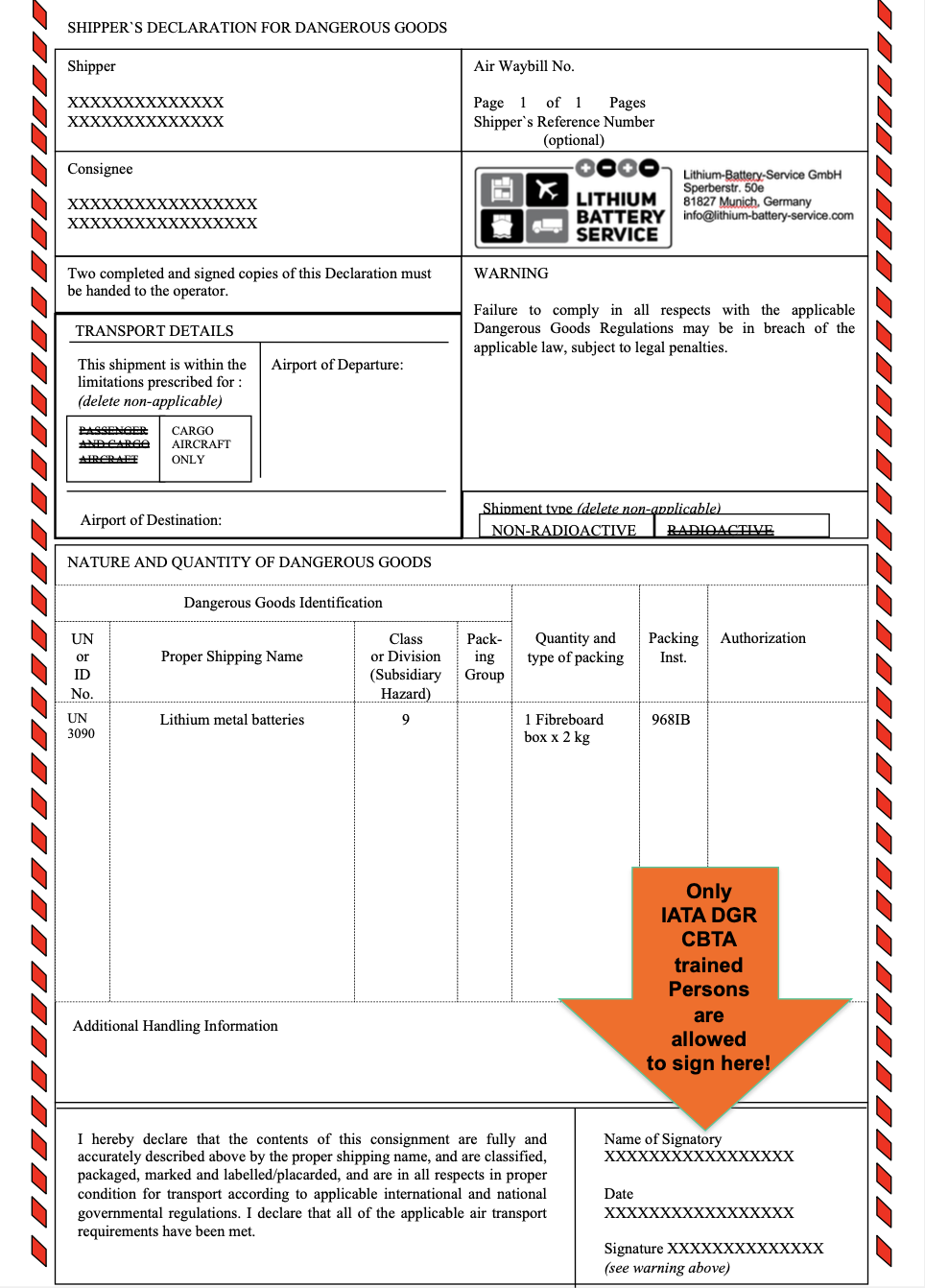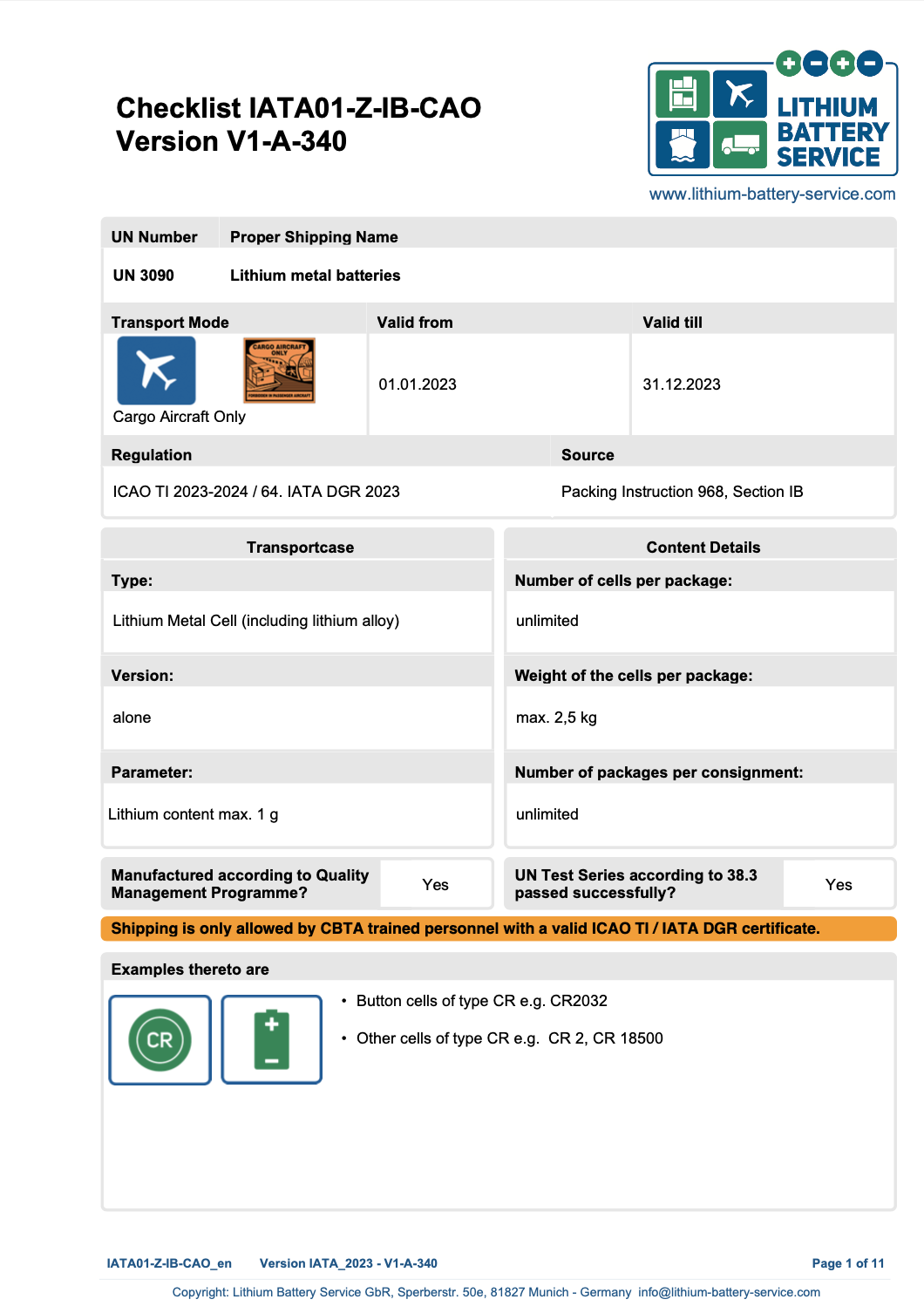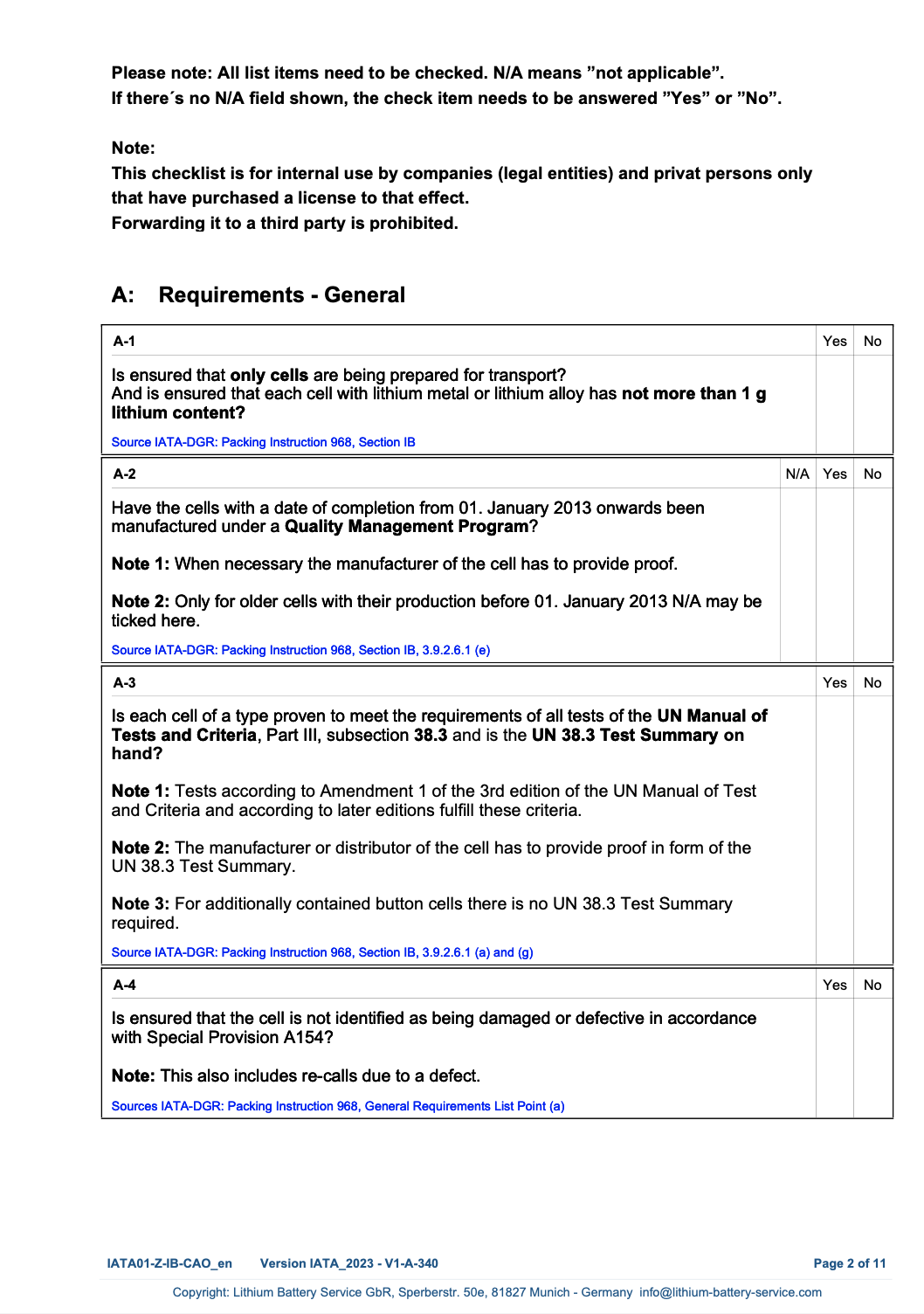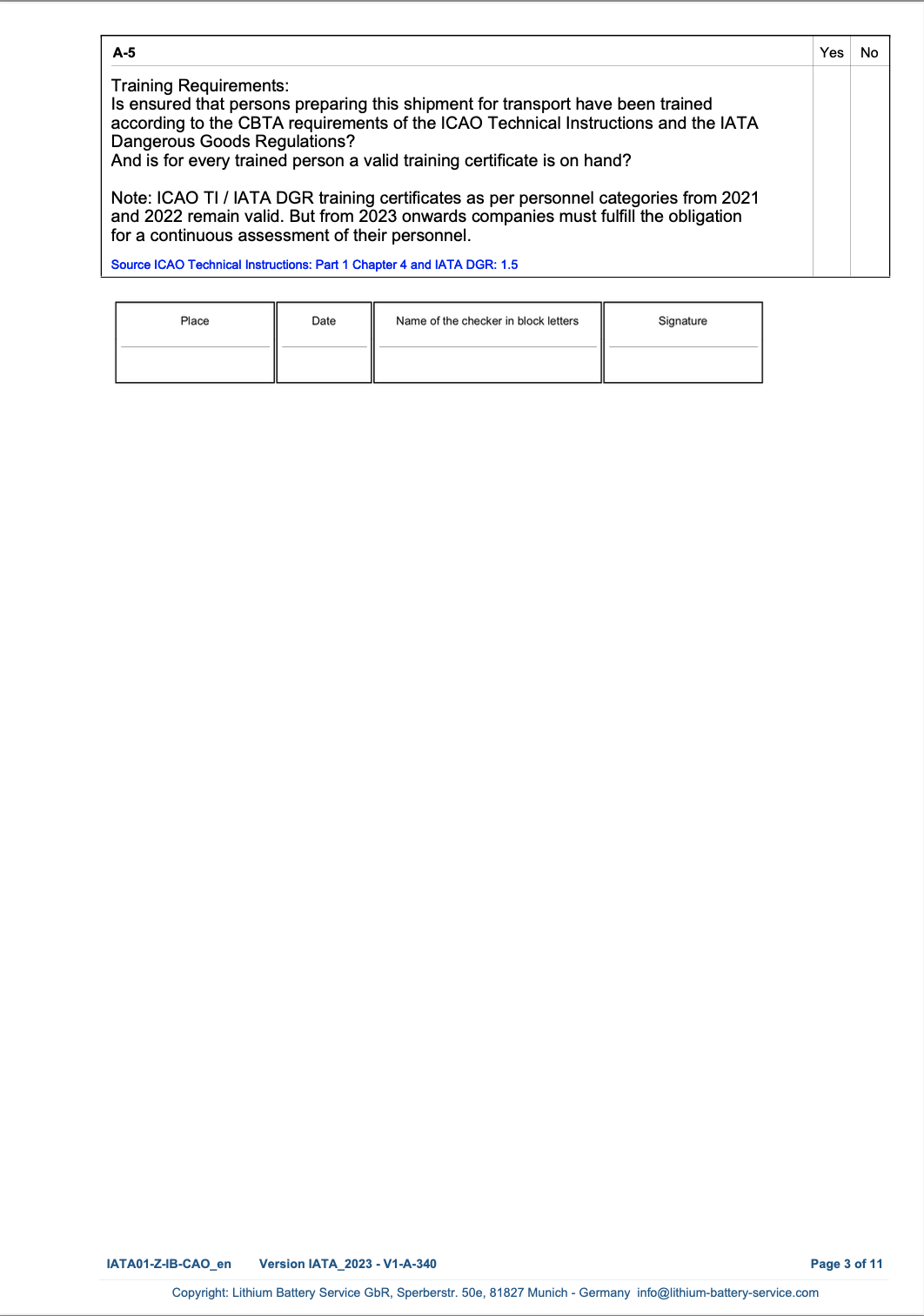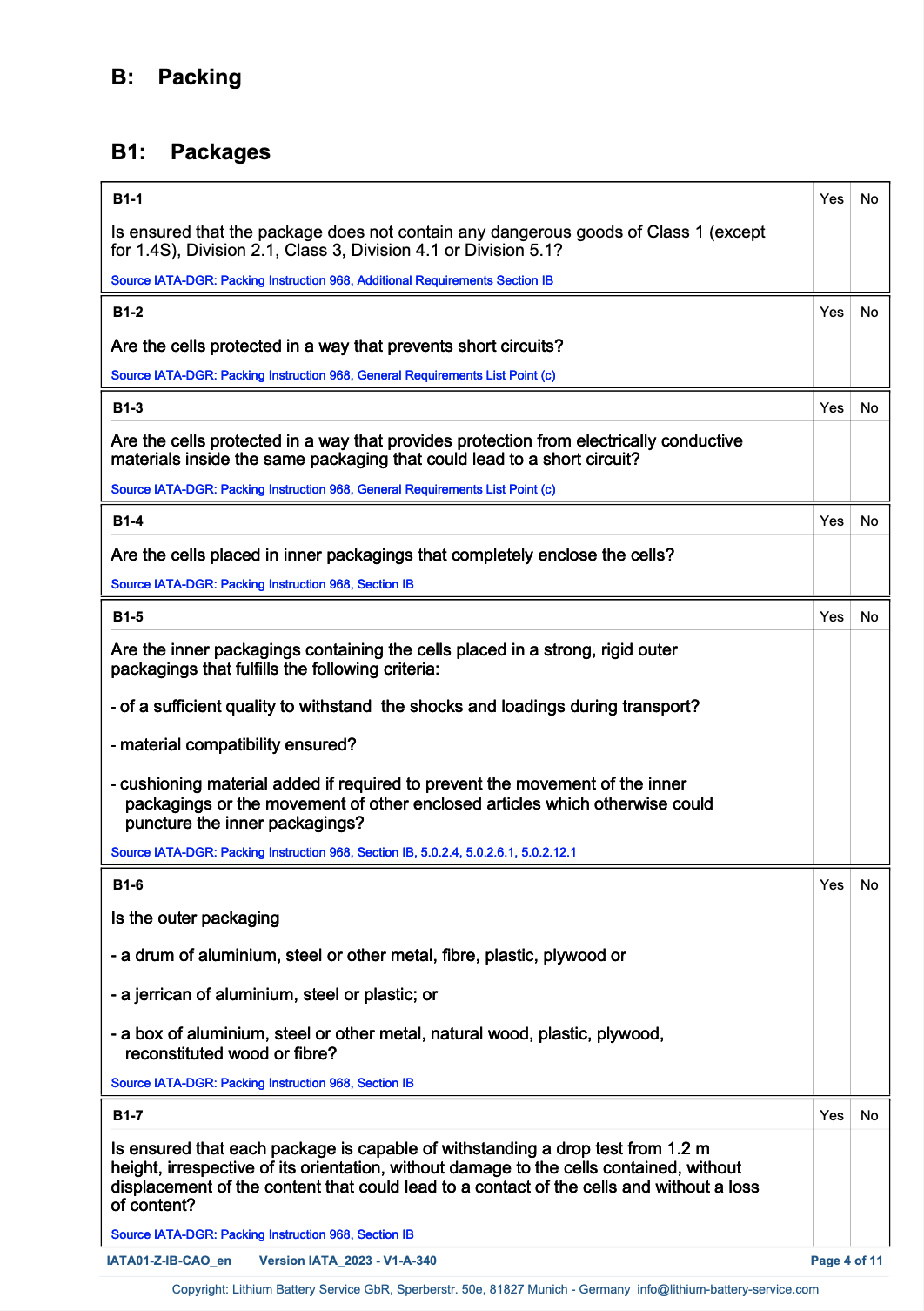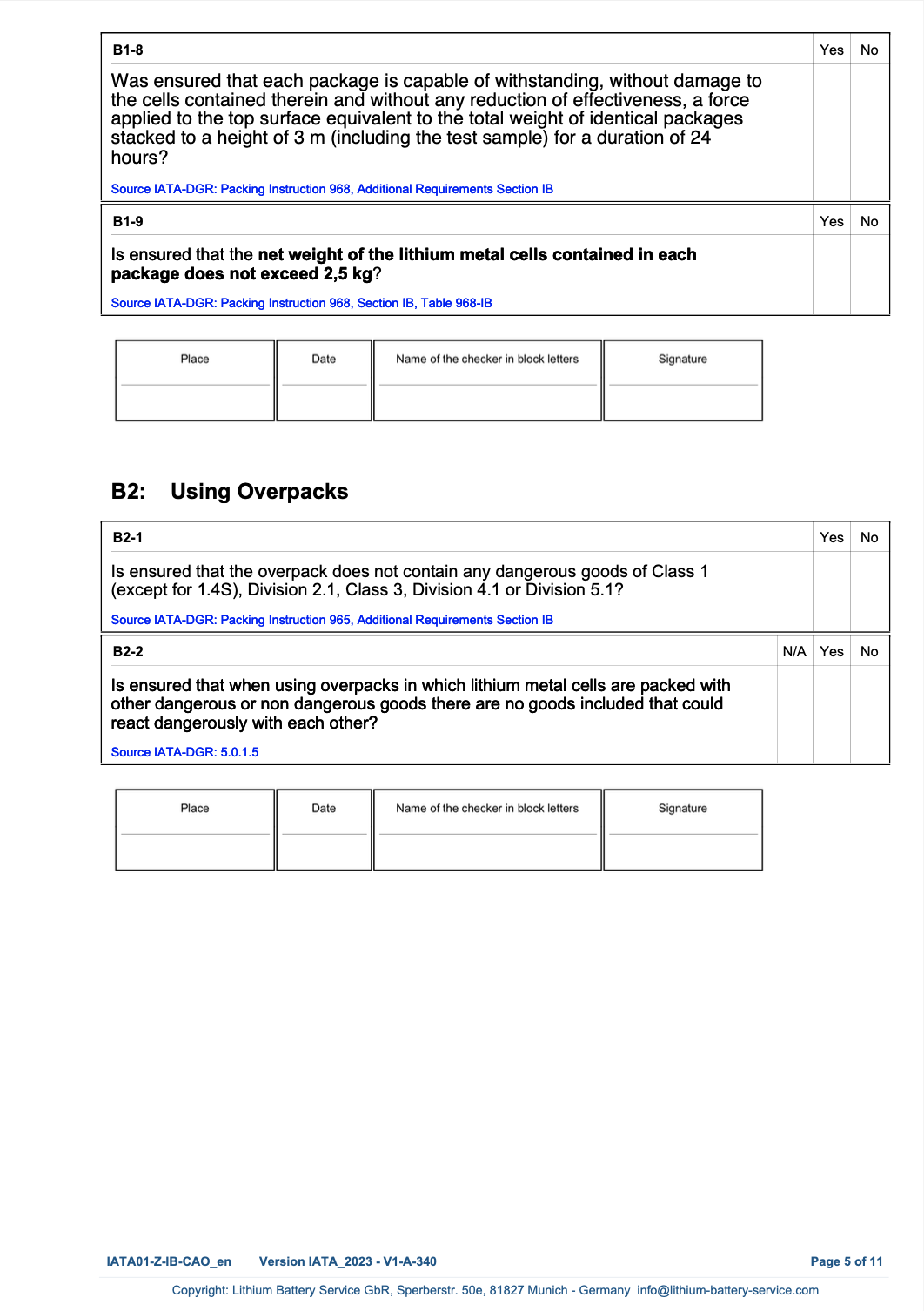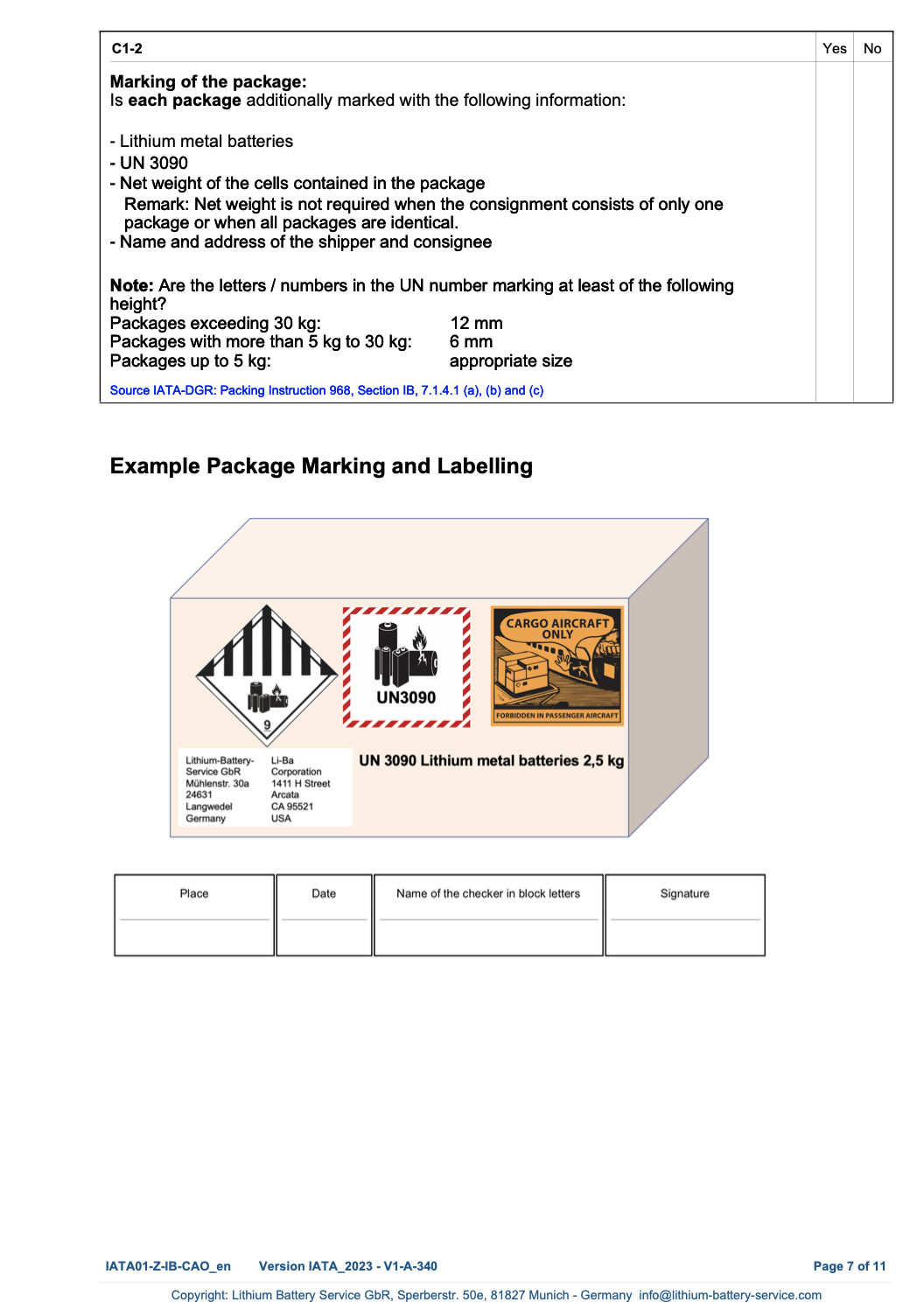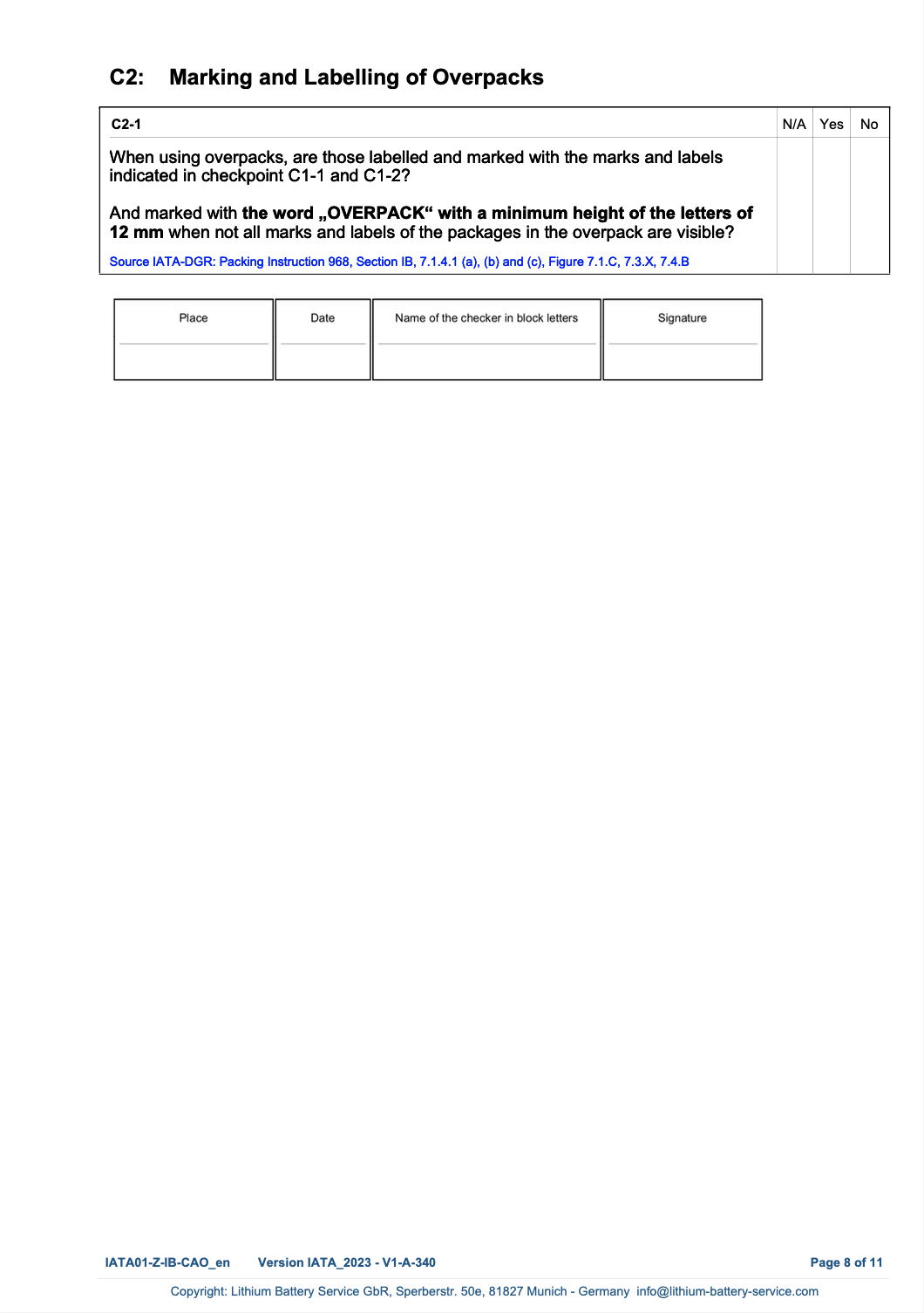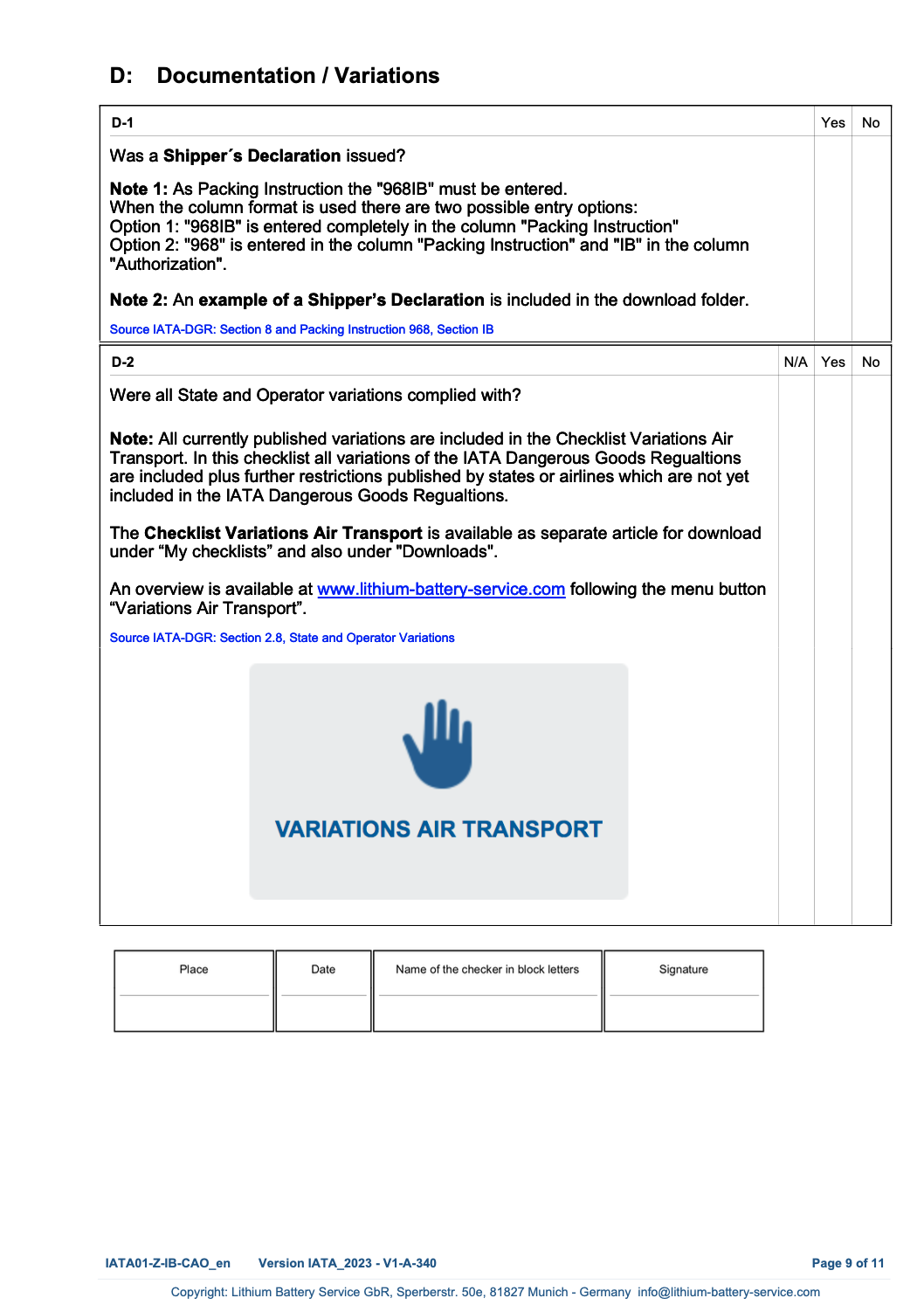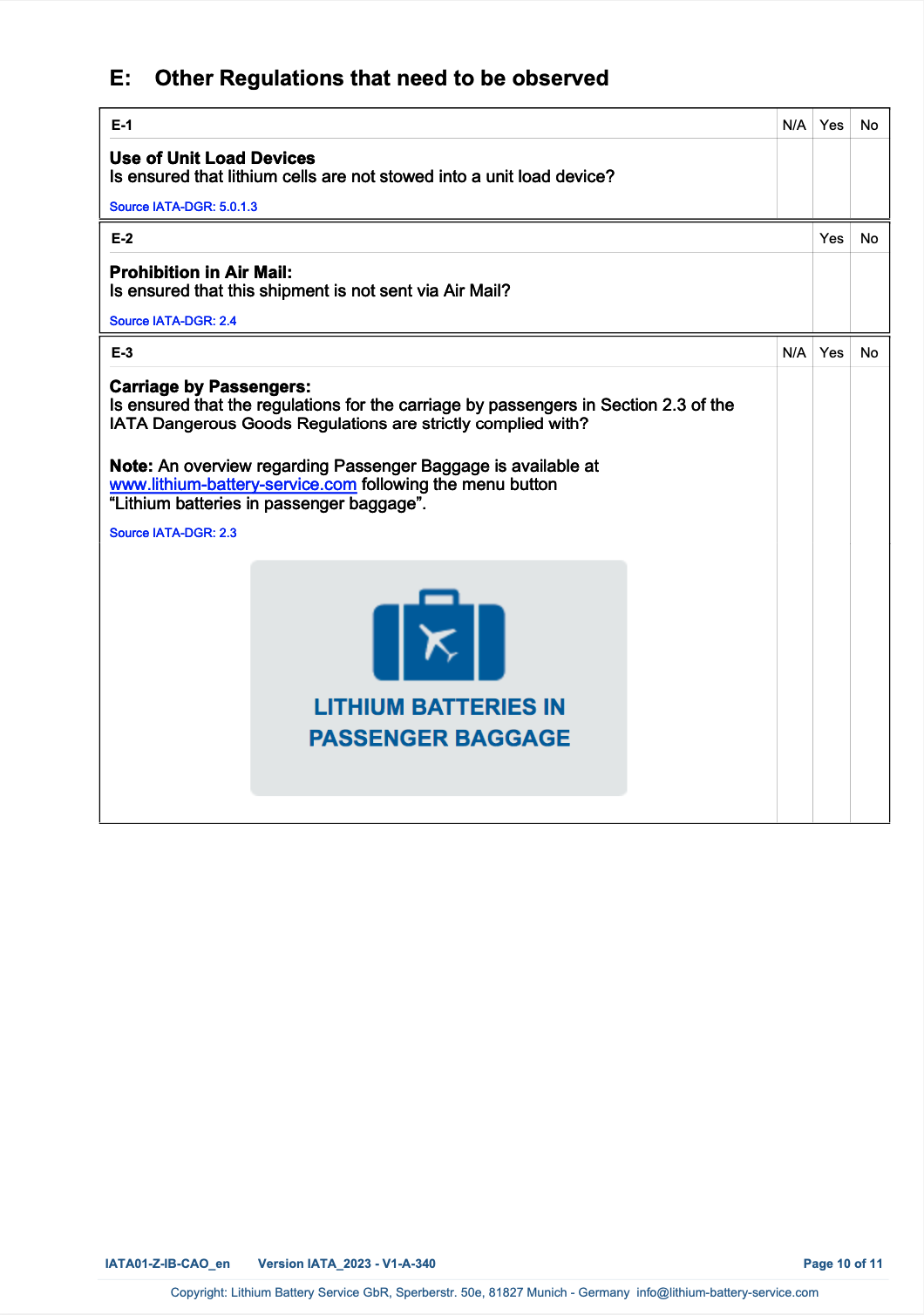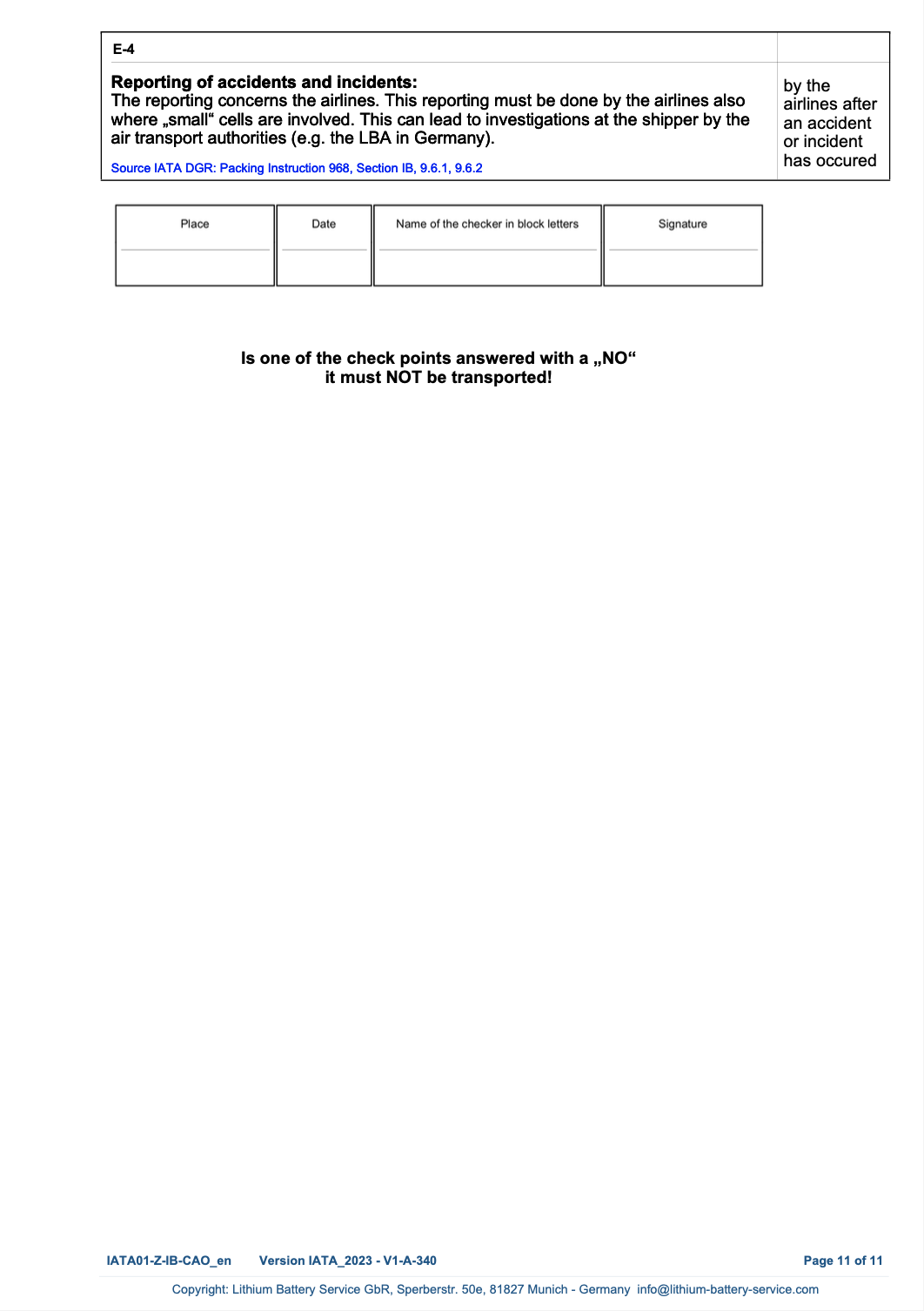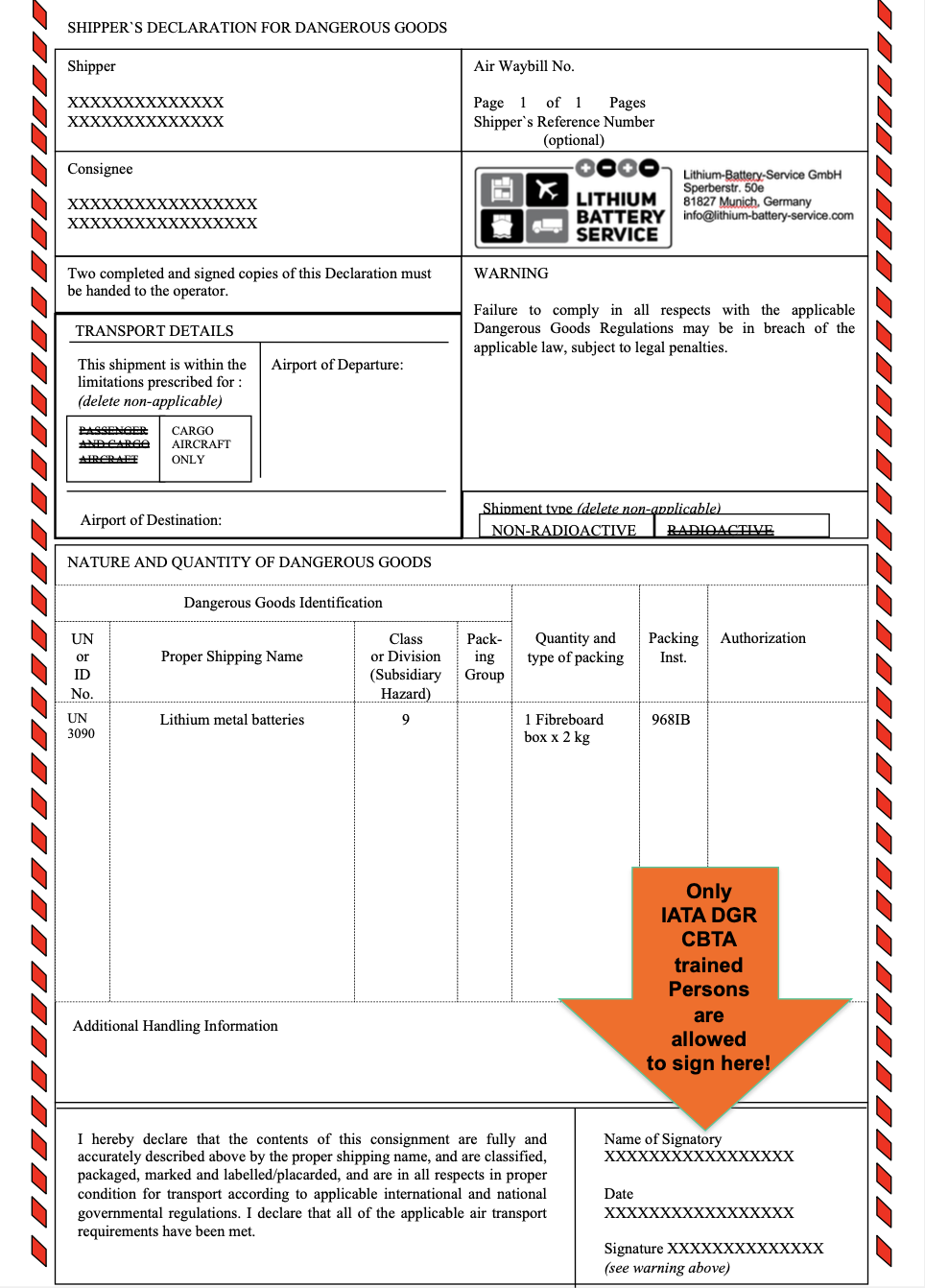 Example of shipper's declaration