ICAO TI /IATA DGR training from 01. January 2023 onwards (CBTA) New: Training Needs Analysis and Assessment required
Now we would like to draw the attention of all customers that ship dangerous goods in air transport to the changes in the training system that become valid on 01. January 2023.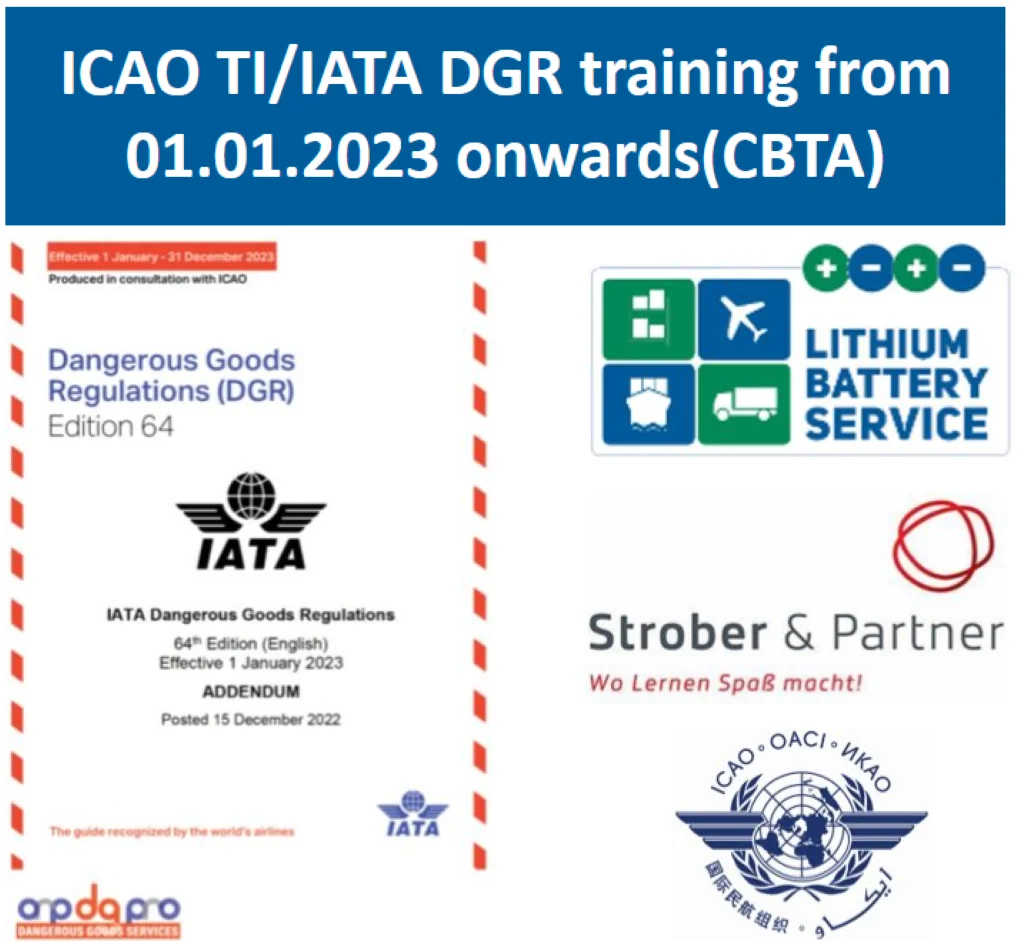 This is about the new competency based training and assessment concept. Our business partner Strober & Partner has during the past months put a lot of thoughts into its implementation in order to still be able to offer open coures. There are facilitations to reduce the list of topics for persons who only follow work instructions. This allows e.g. to reduce the training time of such packing personnel. From 2023 onwards all persons involved with a dangerous goods consignment need to be trained e.g. also the persons responsible for the classification.
The companies need to do a training needs analysis for their personnel and an initial assessment followed by a continuous assessment that needs to be planed. You can contact Wolfgang Strober via
w.strober@strober-partner.de
on their CBTA assessment tool with any questions you have regarding the new training requirements.